I set a goal as a New Year's Resolution to do one picture a day.
I wanted to do it for 365 days, but maybe 100 is more practical. We'll see how it goes. I thought by setting this goal it would not only force me to learn my camera better, but it would also stretch me creatively and help me find the beauty around me, even on gloomy winter days like today.
So, I ventured out with camera in hand to see what I could discover through my lens. I must admit today was a bit of a challenge. I took a dozen pictures and the one I liked the best was the first one I took. As I drove through Ellis Park I saw this row of trees that caught my eye. I don't know if it was the color of the bark or the setting, but I had to stop and back up. It was in a manual setting and totally over exposed, but as I review all of the photos this is my favorite today... as is, totally unedited.
One of my favorite books as a child was "The Giving Tree" by Shel Silverstein. As I looked through the pictures I was moved by their beauty. I was inspired to dig up my book and read it again.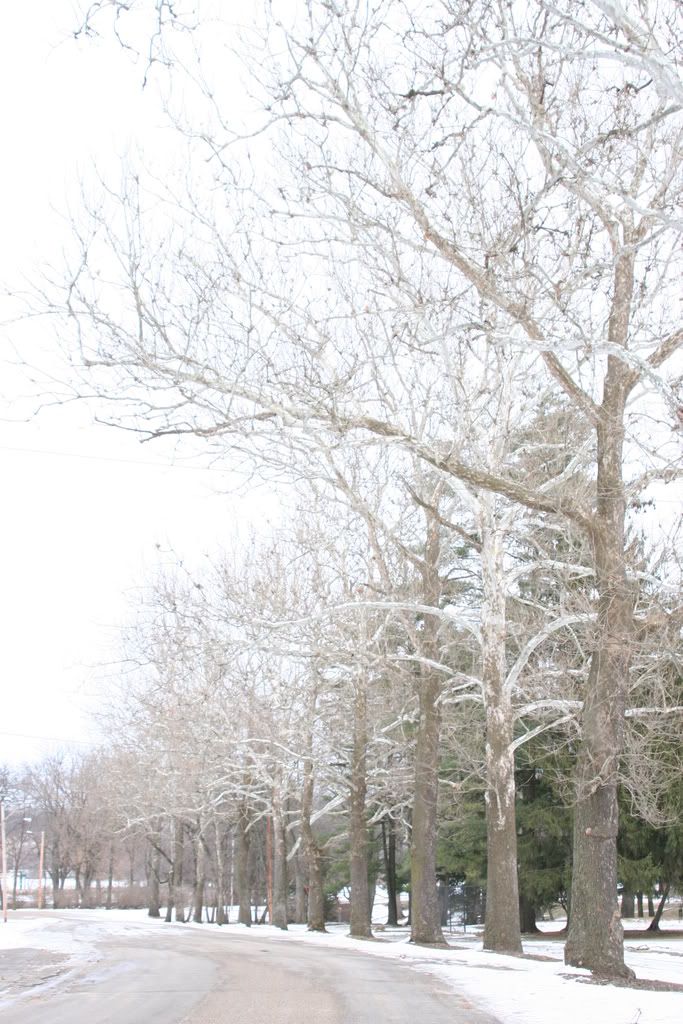 "Time-honored, beautiful, solemn and wise.
Noble, sacred and ancient.
Trees reach the highest heavens and penetrate the deepest secrets of the earth.
Trees are the largest living beings on this planet.
Trees are in communion with the spiritual and the material.
Trees guard the forests and the sanctified places that must not be spoiled.
Trees watch over us and provide us with what we need to live on this planet.
Trees provide a focal point for meditation, enlightenment, guidance and inspiration.
Trees have a soul and a spirit."
-Lavenderwater