DAY 47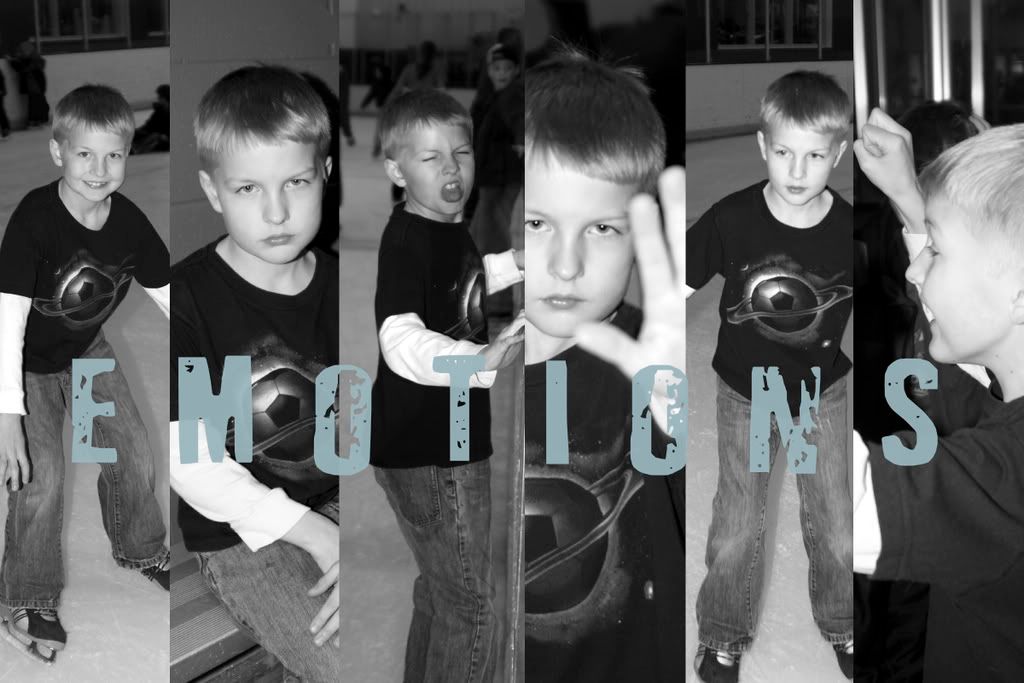 It was a whole gamut of raw emotions today for... CONNOR! I hate to admit it, but I sort of expect it from Camille. She's the drama queen. It seems more and more it's been Connor though. I do hope it's just a phase. It's exhausting!
The kid's had a half day of school today for President's Day. After school I took them for hair cuts and then we met up with some friends at the ice skating rink. (My attempt to keep the house quiet for Haldan.)
My kids have only ice skated a few times, but do ok. Up until today Connor's even been asking for ice skating lessons. So, I thought it was a great idea. I don't know where it went so wrong. Maybe their rollerblading has contributed in a negative way. (I've been letting them skate in the basement on really cold days.) It seems both Connor and Camille were leaning their feet inward and dragging their right foot; a habit that will be hard to break. I tried to show them how to keep their skates straight and find their balance, but both children are stubborn and wanted nothing to do with my help.
Every time Connor fell or anything went wrong, he would either cry or pout and he kept saying how he hated skating and he never wanted to do it again. In all fairness, he did get his finger pinched in a door and get hit in the face with a walker (when he got a little crazy with it and fell), but there was no blood, broken bones, or even bruising I could detect and he just was not very reasonable. Most kids can just shake that stuff off. After all, falling is part of the learning process. I did finally convince him to get back on the ice, but then he got smacked by some bigger kid.
I think Connor is one of those kids that wants to do something perfect or he doesn't want to do it at all, at least that's my thinking on the matter. That, and maybe he was embarrassed having friends from school around. I'm really not sure.
By the time we left Connor had whined enough that it was really getting to me. I guess I just don't like it when you try to plan fun events for your kids and they act like it's a punishment. The good news is that on the ride home Connor actually admitted he had a good time. Hard to believe by his actions, but I was very relieved to hear my efforts were not entirely in vain.
Being a Mom is so hard some days. I'm absolutely spent and can't wait to fall in my bed tonight. I wish so much that children came with manuals. It would sure make life easier!