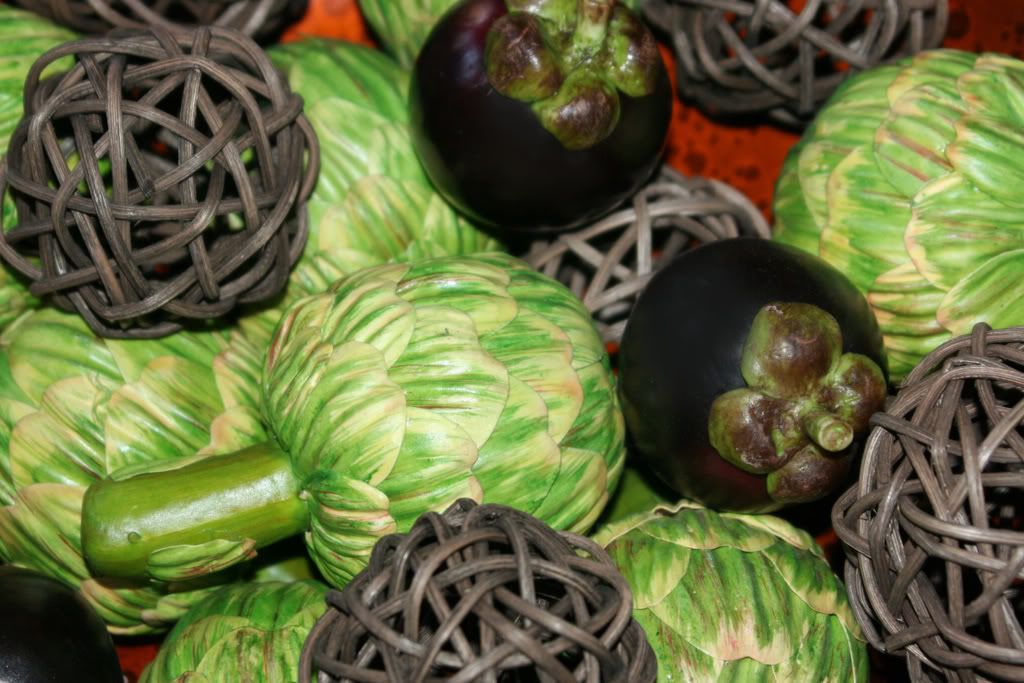 Who knew that when I purchased this a little over a month ago that the store would be closed today? After I took down the Christmas decorations my home needed a punch of color. The eggplant and artichoke seemed to do the trick in my dining room.
Yes, it's official. The Pier One off Wiley Blvd is closed.
I'm a little bummed. I didn't shop there alot, but I've found some great treasures there. They always had great sales, which is probably why they didn't make it.
I know they have another one on the north side, but it's just not the same.
I realized today that I must not like change that much. I much prefer things that are comfortable and familiar; that stay put.
The things around us are part of our memories. The north Pier One and the Half Price Books is now located where the Phar-Mor used to be, which is where Haldan and I both worked and got to know each other.
I can think of many other stores that are now gone and replaced or that are new since we lived here in high school or since we moved back 10 years ago.
I know it's part of life, but I just needed a moment to be sad.