DAY 56 "Ick Day"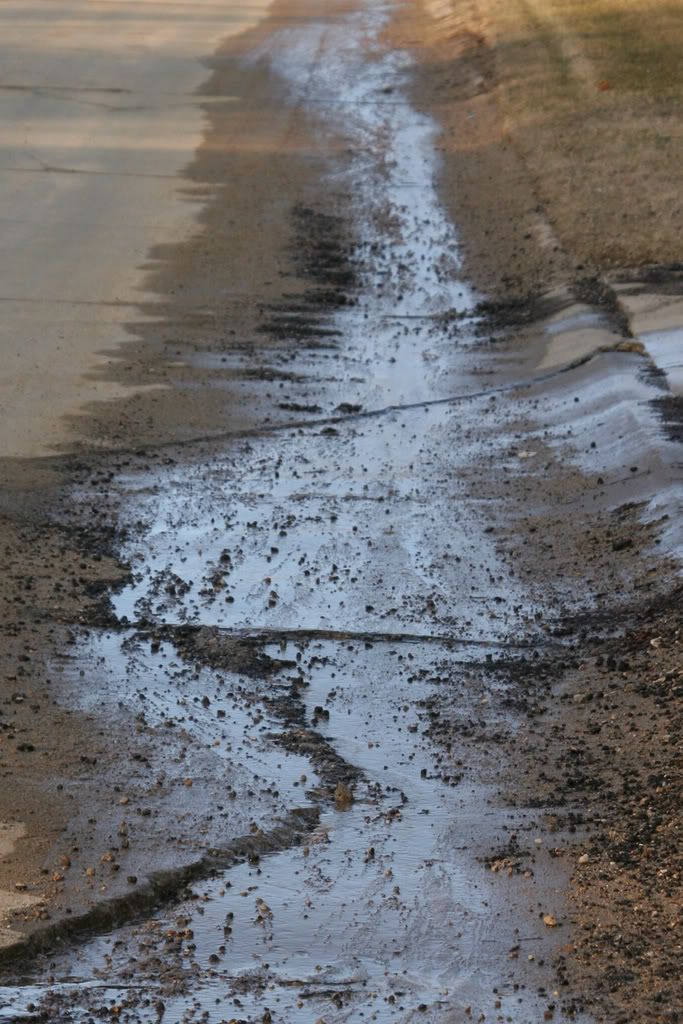 "Reality leaves a lot to the imagination."
-John Lennon
It was just one of those days for me; nothing seemed to go right and for the life of me I couldn't see anything beautiful today; it was an all around ick day! This is a photo of our street, which unfortunately is very much like most streets in Cedar Rapids these days. After a rough winter in '07-'08 repairs were underway when the flood came in June. That did further damage. Now we have had yet another hard winter. We don't live near any desert or beach, yet we have an amazing amount of sand that makes it's way in our home. My husband and I took a short walk around our block today when he woke up and I only took a couple photos; there was really nothing beautiful that caught my eye. The street was one. (above) The other one was of a jet in the sky. (below) Was it just me or were there an amazing amount of jets flying today? Perhaps it's because the sky was clear enough to see them for a change.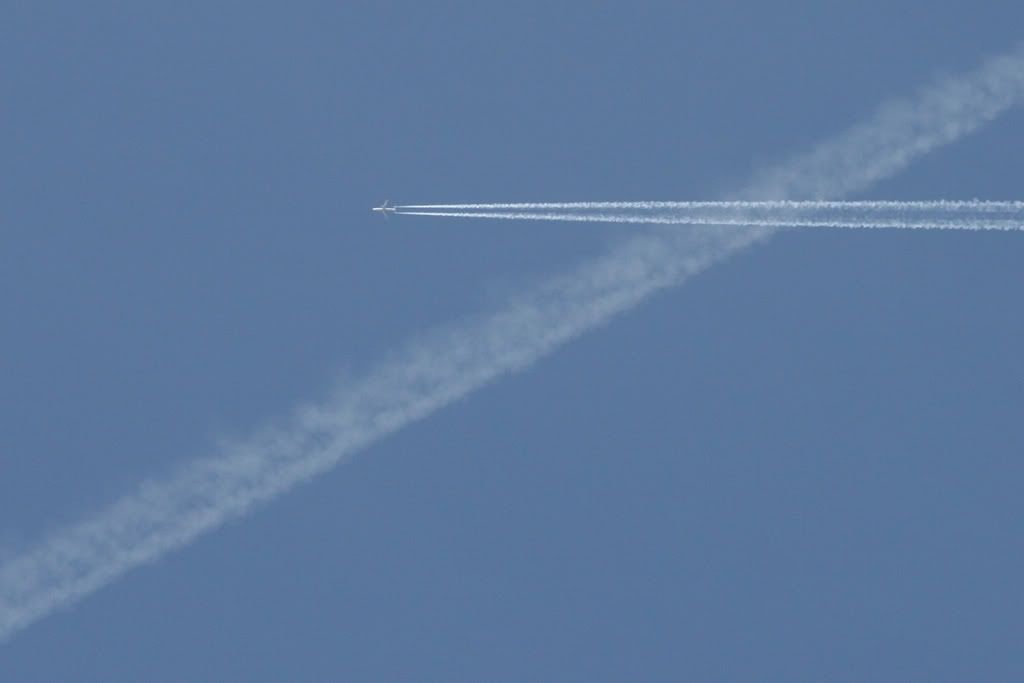 I wish that was me up there in the sky flying somewhere; anywhere!