DAY 45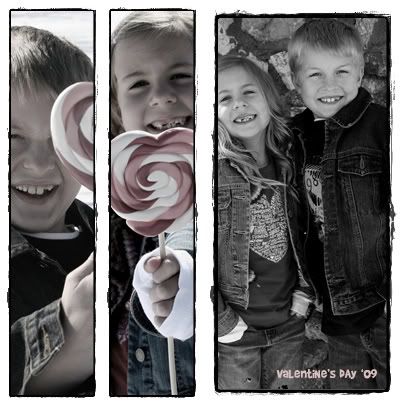 I always start
Valentine's Day
with a fun breakfast for the kids. I was excited about making pink pancakes, but my sleep deprivation got the better of me... so I had Haldan pick up some pink frosted donuts on the way home from work. They also had strawberries and strawberry milk.
Another tradition is a fun
book
and a few
treats
. They both got nature inspired books this year. Camille's was "Birds of North America" and Connor got a book all about butterflies. That will be fun for them this summer.
The
heart shaped suckers
were one of their treats. Before Connor even had his out of the bag, it got knocked over and cracked. We mended it with frosting and he seemed ok with it.
When Haldan got out of bed we went to
lunch
together as a family and then he was off to work at 5:30 again. I think this schedule is starting to get to all of us. I'll be glad when it's over.