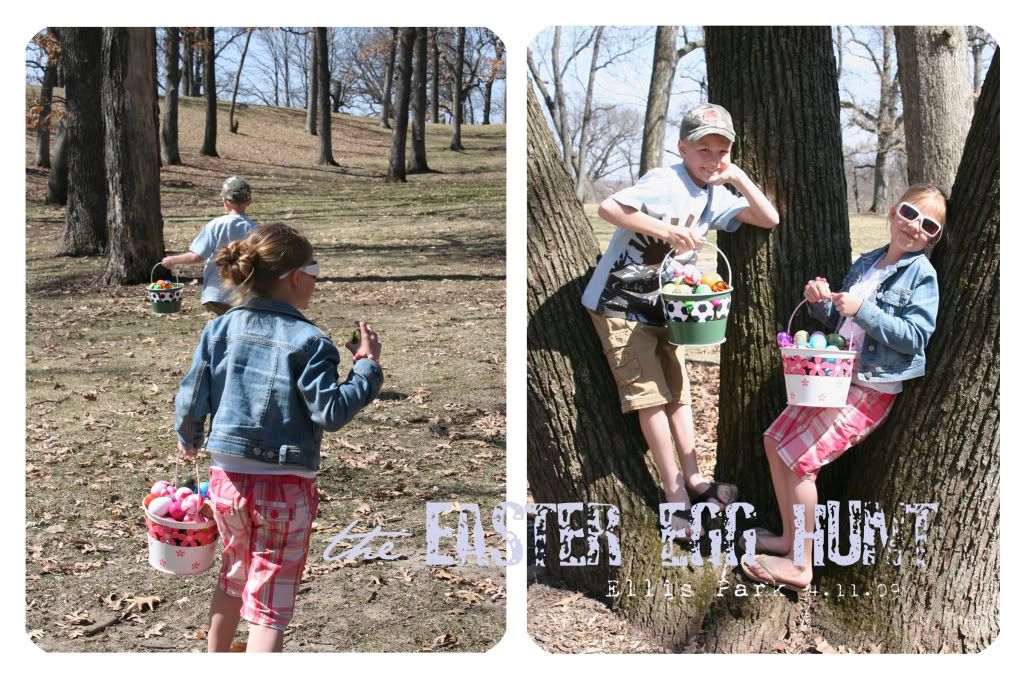 "I hope you never lose your sense of wonder..." -Lee Ann Womack
I wish I could be half as excited about anything as the children were about this easter egg hunt. They had lots of fun. In other news, it was a gorgeous day today... the first day our legs have seen the light of day in some time now. Haldan and Connor picked up his boat in Central City while Camille and I took in the new Hannah Montana movie.
I also finally made a successful messy bun on Camille today. It looks like it would be easy, but it's not. I watched a great video on a

blog

dedicated to little girl's hair. If you're looking for fresh ideas, you should check it out! They include very good pictures and instructions as well. Have a Happy Easter!!