"We're fools whether we dance or not, so we might as well dance."

Japanese Proverb
This is not the best picture, but if you knew how hard it was to get it you might actually think it was. The window to the room Camille practices is covered with vertical blinds and then there's a diamond shaped grid pattern on the window; nearly impossible to see through. Somehow I was able to get the camera through a crack and capture this pose. The girl in white in the background is Camille's friend Brook. She came over this afternoon after school and practiced this dance some with Camille. Tonight was the last practice. This is Camille's "tired, I can't do this much longer" look. She must have practiced that same song at least a dozen times today. Next week is the dress rehearsal... we're getting close to recital time! If you look closely you can see some remnants of the red streaks Camille put in her hair yesterday. (She got a streak and style kit for Easter.)
Other daily highlights: I made this cute tic-tac-toe board out of tile and rocks at an Enrichment
activity this morning. Very cute idea, Kathy! The kids had fun playing with it after dinner. It can also be used outside and is very weather resistant.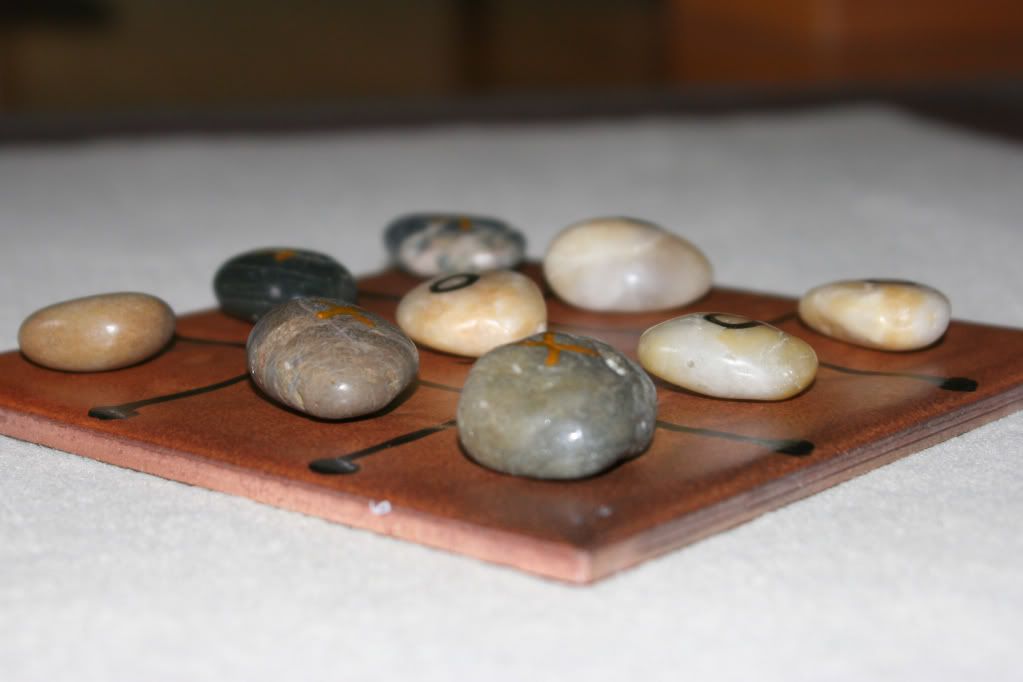 The new clothing system seems to be working well. It doesn't take up any additional space, which is important to me with limited space. We used to have a different one, but it took up too much room in her closet. We laid out 6 outfits for the week together and this morning went without snags. So far so good! I forgot to mention the download also comes in pastels. If you missed the link you can find it

here

.
Haldan and I also met with Madison's principal today to share our opinions about the inappropriate sequence of events that led to our son viewing the puberty video without our consent. He was very understanding and respectful. The outcome: I will be able to come in and view the video at the school and he will create a read and sign parental form for the future. He also informed us that the girl's video starts in 3rd grade. I've heard that girls are starting their periods as early as 8 years of age these days. Are there any thoughts on why this might be? Hormones in foods, obesity??