DAY 106
"It's beauty that captures your attention; personality which captures your heart."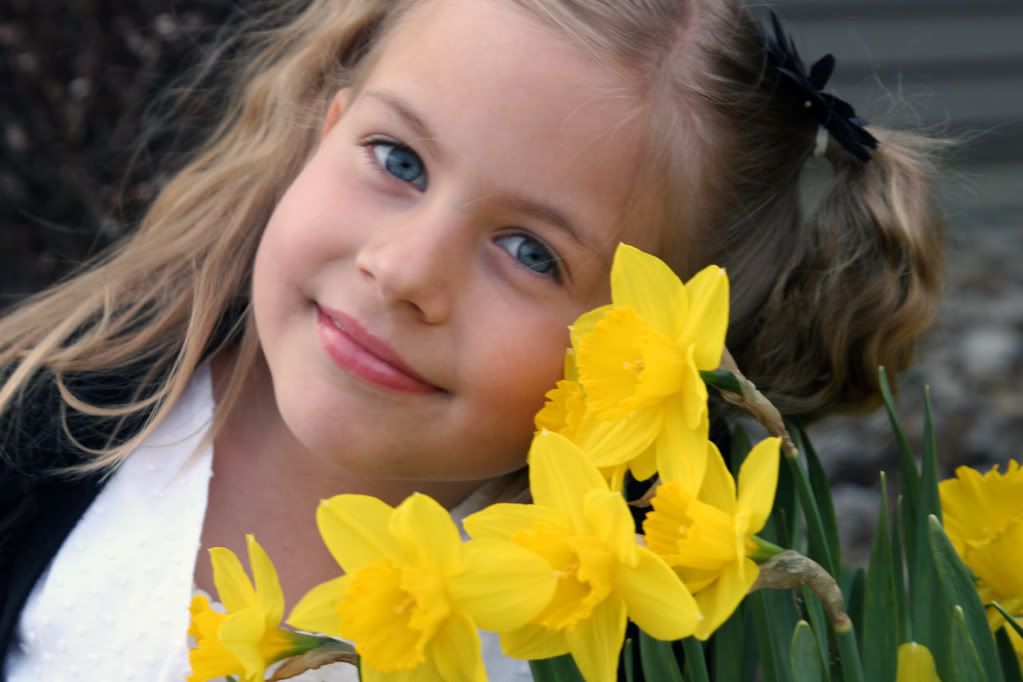 Tonight was Camille's "Barnyard Moosical". Camille was a sheep and her friend Kate was a cow. I didn't realize how similar they are until tonight. They both wore braids today and took them out for the program, they both have a space between their front teeth, they both bite their nails, and they even have matching hickeys on their arms. (Unfortunately I think Camille was the bad influence there.) Now I know why Camille has been wanting a cell phone. Yes, Kate has one. No, Camille is not getting one anytime soon.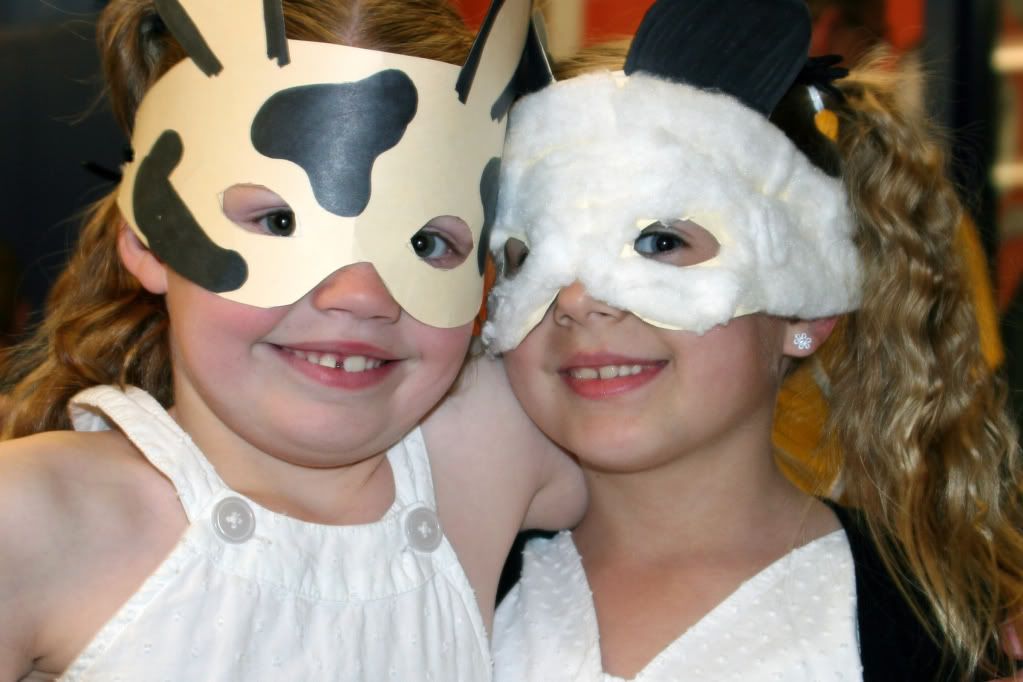 Haldan and I had a good laugh with this one called "Funky Chicken". Haldan was laughing so hard he had a hard time keep the camcorder still and he actually had tears rolling down his cheeks by the end. This was Camille's favorite song. Camille is the one in front with the sheep mask and the longer white dress. To hear the music on the video you'll have to stop the music on the blog (right column). Enjoy!