"Nature does not hurry, yet everything is accomplished." Lao Tzu
Yes, spring is here and it is finally green!! Photo taken by Connor Rasmussen.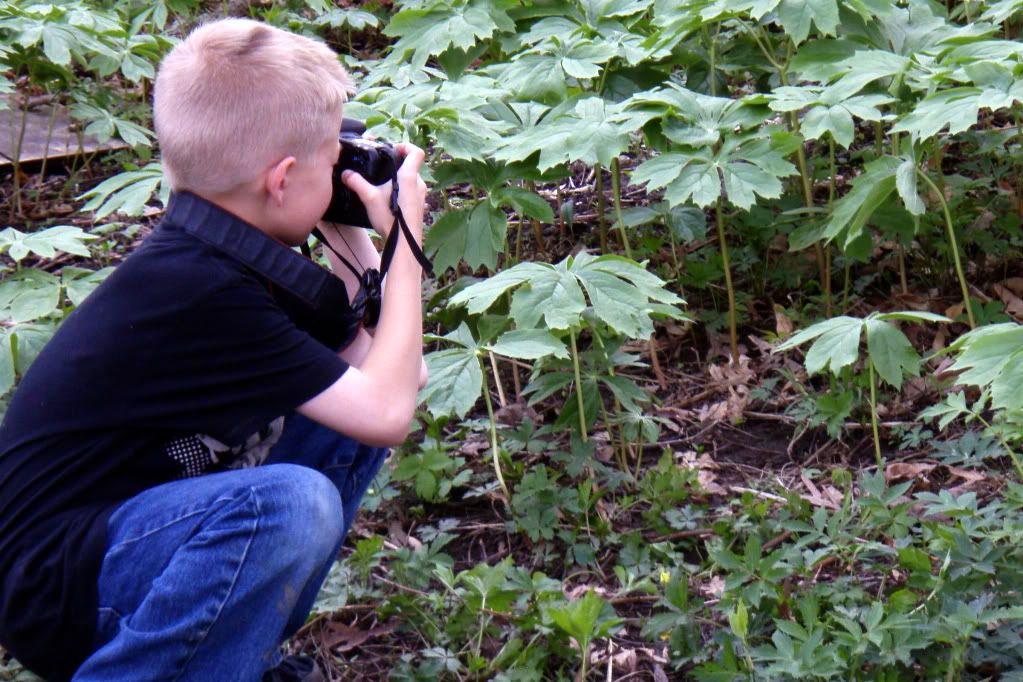 The photo of the day was a group effort today. During dinner I still didn't have a picture. As we were eating Haldan was looking out the window at these upside down umbrella-like leaves in the woods. He thought this would make an interesting picture from the underside of them. We finished dinner, Haldan left for work, and Connor went out with camera in hand to try to get a picture. I loved this shot of Connor (which was going to be my photo of the day), but he was actually able to get a pretty cool picture of a leaf. I did doctor it a bit in photoshop, but loved the result. It wasn't from the underside, but I still liked it. Great job, Connor. I have leaf pictures in my living room that I paid money for that very much remind me of this photo.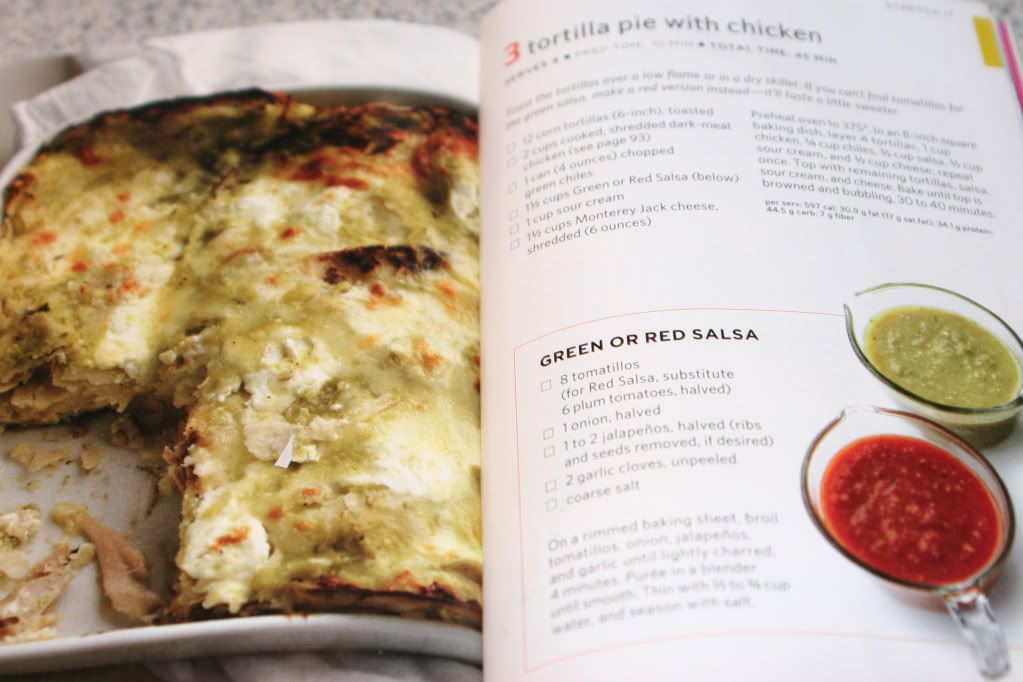 We tried a new recipe today. We had the usual, "Ooh, gross remarks from the kids", but they actually liked it and went back for seconds. It comes from the Martha Stewart Everyday Food magazine. Love that book! If the kids like it, it's worth sharing. If you use light sour cream it's also a pretty low fat dish. It reminds me of a white lasagna, but it's much easier. We used store bought green salsa even though I'm sure the homemade recipe in the book is good.
Tortilla Pie with Chicken
12 corn tortillas (6-inch), toasted
2 cups cooked, shredded chicken
1 can (4 oz) chopped green chiles
1 1/2 cups green or red salsa
1 cup sour cream
1 1/2 cups Monterey Jack cheese, shredded (6 oz)
Preheat oven to 375 degrees. In an 8-inch square baking dish, layer 4 tortillas, 1 cup chicken, 1/4 cup chiles, 1/2 cup salsa, 1/3 cup sour cream, and 1/2 cup cheese; repeat once. Top with remaining tortillas, salsa, sour cream, and cheese. Bake until top is browned and bubbling, 30-40 minutes.


------------------------------------------------------------------------------------------------------------------
I'm not sure I should put the next pictures on the same page as a recipe, but I wanted to share an update on Haldan's finger; sorry if this grosses you out. The first photo was taken right before Haldan's trip to Ohio. I was pretty concerned about the risk of infection at that point and it still looked pretty gross. There was also this rough, brown scaly stuff on the back of his finger, which is not very evident in this picture. The last several weeks there have been lots of different colors and layers as it's been healing and changing.
I talked to my mother in law just a few days ago and at that point was still concerned about his finger. I wasn't sure if it was ever going to look normal again. It's absolutely amazing how quickly our bodies can heal... shortly after our conversation a big chunk in the front of his finger got snagged on something and fell off. There was a bit of a hole there and literally within two days it's starting to close and heal. He's been growing out his nail as well to let it catch up and I'm happy to report that he cut it today after this photo was taken. He also has plans to get back in the water next week and get back to his regular tri training schedule. He still has some nerve damage; not sure if that will ever totally repair itself, but I have more hope since watching the amazing healing process on the exterior.