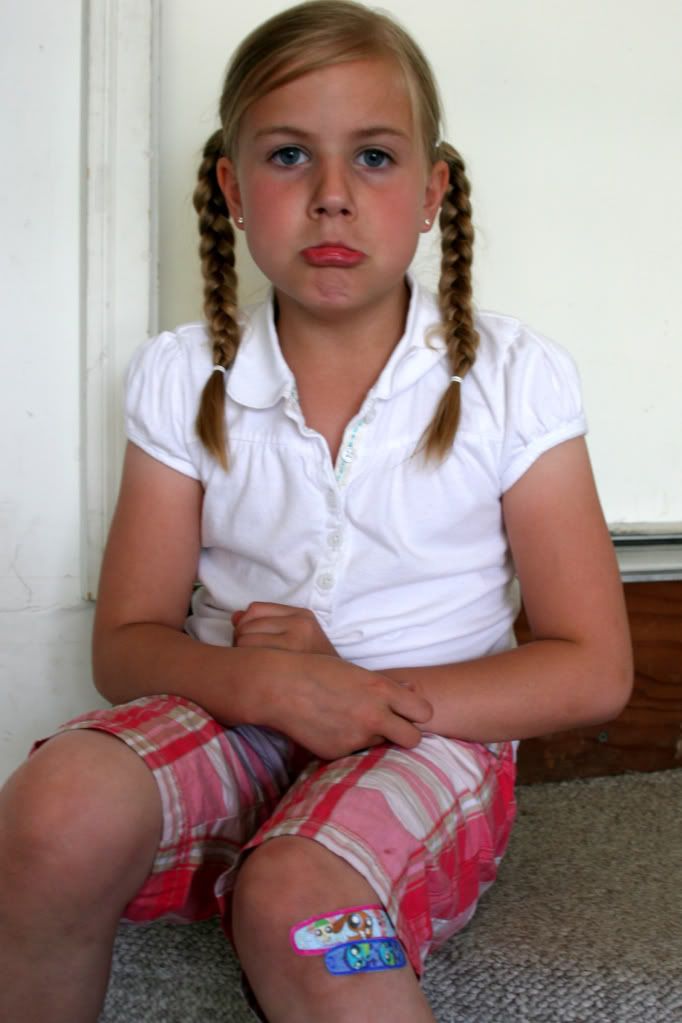 boo-boo:
injury; a word used to describe an injury usually used around younger children.
Hate the back drop, but that is where the picture happened -our dirty garage. Camille came home with a pretty good sized cut on her leg. She says it happened on the bathroom door at school. Still trying to figure that one out.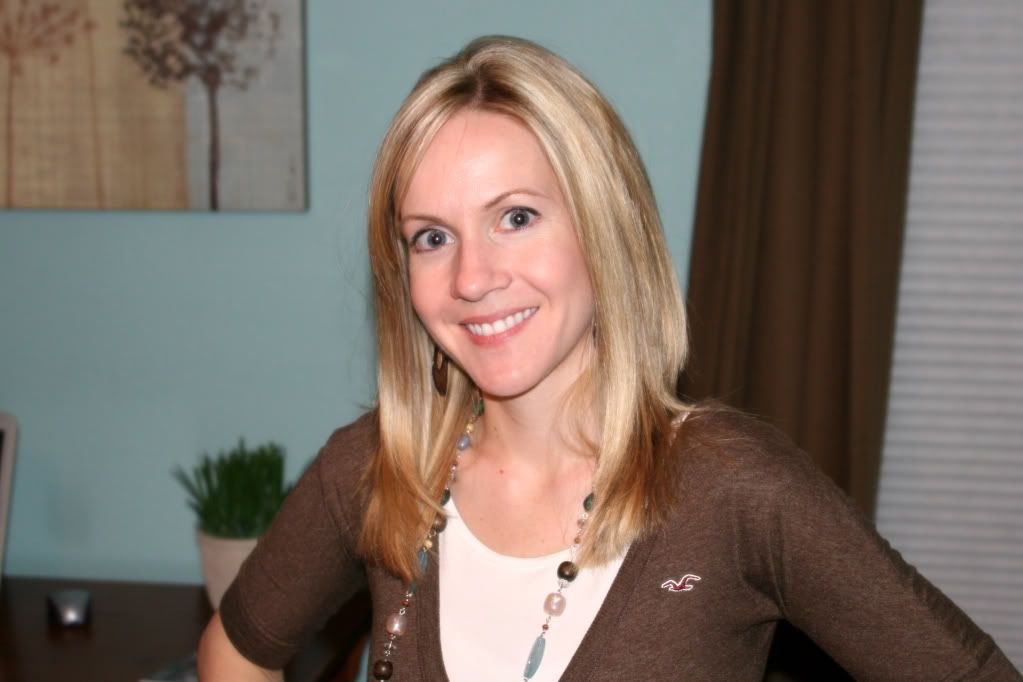 I got my hair cut and hi-lited tonight... finally. Can you tell? I actually had an inch taken off and lots of layers put in it. We'll see if I can do it tomorrow. That's always the true test. My sister Shawna told me her stylist "splices" her hair. I guess it's a new techiniqe they're using these days to layer, so I suggested it to Mary. Don't know how they do it in AZ, but she took small sections of my hair and twisted them and then used texturizing sheers and cut it downward. I'm always so amazed how straight she can get it. I've been wearing it curly much more lately because it's been so unruly. It's a fun change.
Since Jack Henry was flooded, Mary Trenda was left to figure something else out. After working at a couple of places she didn't like she decided to start up her own salon. Six of the Jack Henry girls came with her. It's called Moxie Salon and Spa. It's located on Miller Rd past Peck's on Blairs Ferry. If you're in need of a good haircut you should check it out.
While I was getting my hair cut Haldan took the children to Connor's soccer practice and then hit Taco Bell on the way home in honor of it being Cinco De Mayo. I always thought it was for Mexico's Independence Day, but I decided to look it up and learned that the date is observed in the United States and other locations around the world as a celebration of Mexican heritage and pride. Are these things not taught in history classes or was I just sleeping through it all?
As a side note, Camille said a bizarre random thing today. It was before school, she was sitting eating her breakfast and I was acrossed from her folding some laundry. Out of no where came, "Mom, when you die can I have your clothes?" At first I was pretty disturbed by the remark, but I really think she meant nothing bad by it. Perhaps it was meant as a compliment? If only we understood the ramblings of a 7 year old mind, life would be so much easier.