"Life isn't a matter of milestones but of moments."
-Rose F. Kennedy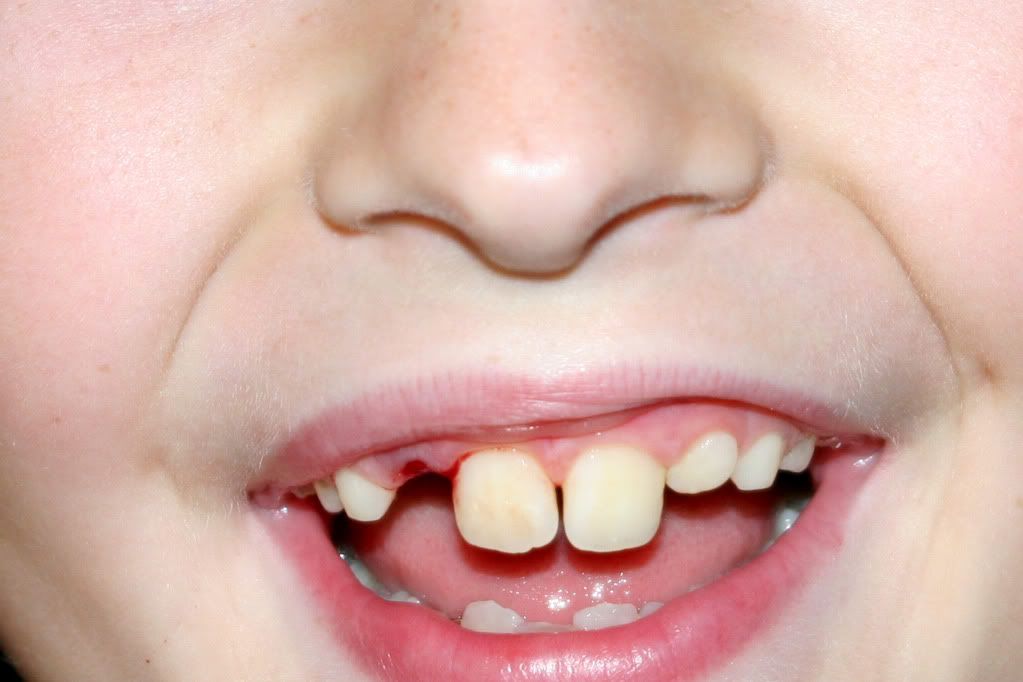 Little man finally got that tooth out today, thanks to Mr Fred - again. We owe him big time!
Yesterday Pokey had a haircut. It wasn't just any haircut. She got to go to a salon and spa for the first time. She liked getting her hair washed most. She wanted to know if we could get a sink like that in our house. I asked her where we'd put it and she said we could take out the sink in her bathroom and put that one in instead.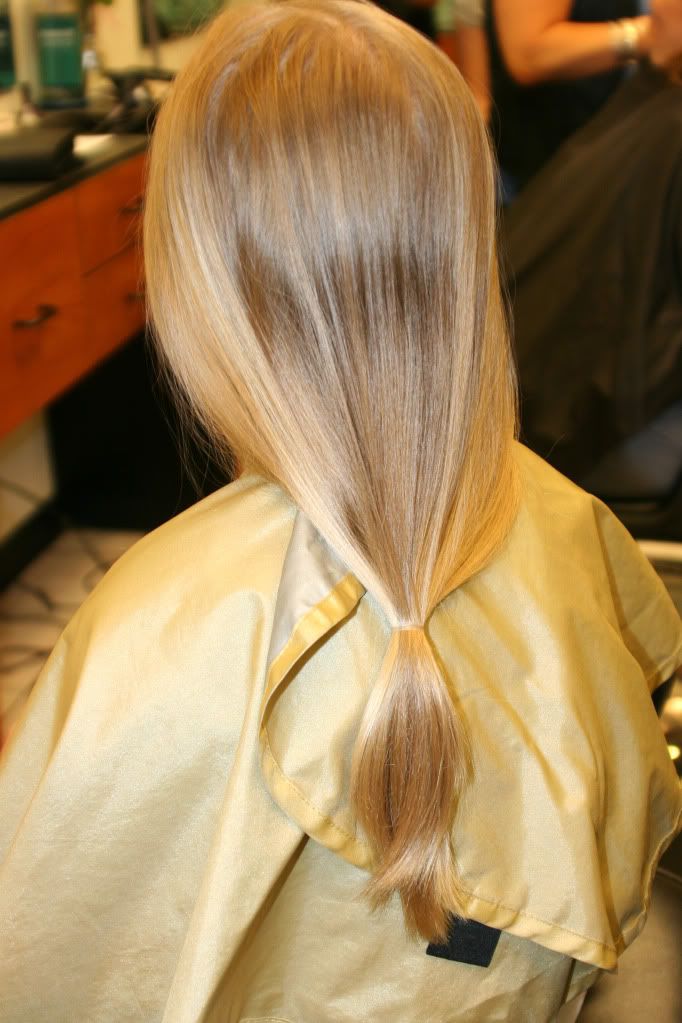 And here she is after. The stylist said 5 inches, but I'm thinking it was at least 6. It's definitely shorter than I had in my mind, but luckily her hair grows fast. She has thin hair, so I thought this would be easier for the summer. The important thing is that Pokey likes it. She wanted to go even shorter, but I think she's glad we can still pull it back in pony tails. I wanted this to be my photo of the day yesterday, but the lighting in the salon was horrible. I thought I should at least document it.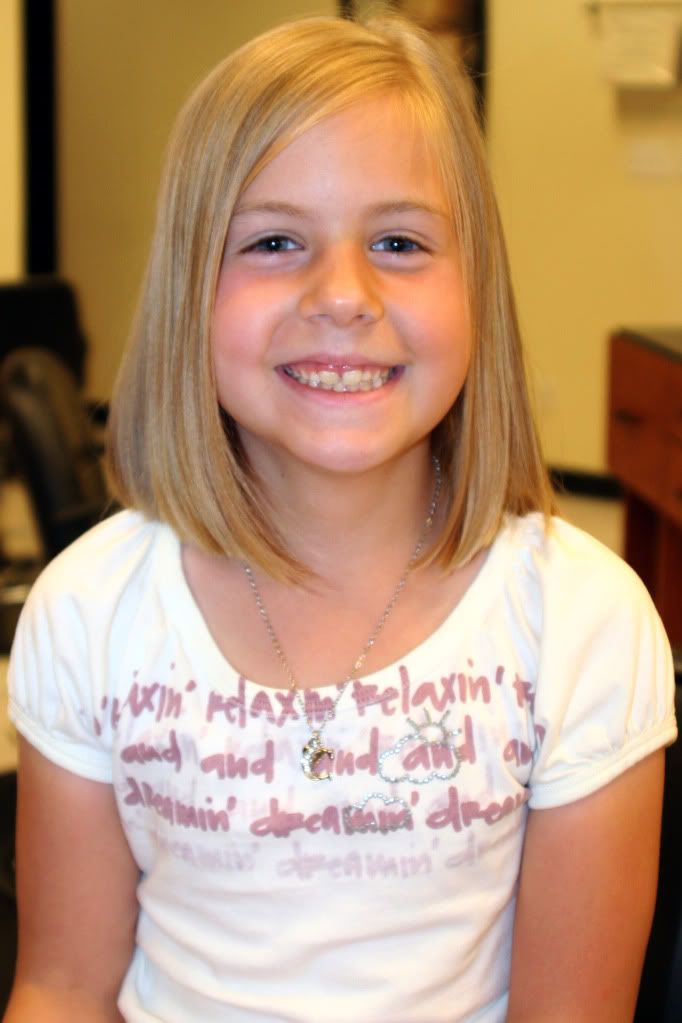 And a short story for the day:
Tonight we were driving to soccer practice when an old David Cook song came on the radio. He just recently sang his new song on American Idol as a tribute to his brother who just died, I think of brain cancer. Pokey and Little Man were discussing how sad the song was and how sad David was. Pokey told Little Man that she would be sad if he died. She'd miss his tickling and laughing and soccer, etc. Then she said, "You're the only brother I've got, but Mom could have another one." I told her that I'm too old. Little Man disagreed and quoted some guinness book record of some old lady in her 70s having a baby. I told them that some people can't have babies when they're that old because they go through menopause. I wished at that second that I could take back what I said because I knew it would open a whole flood of questions. Little Man asked if it was like puberty when girls get periods. I quickly agreed and hoped that was the end of it. There was a moment of silence and Pokey said, "Mom, you could start dating again." I told her that I couldn't because I was married to Daddy. The reply, "Well, you can have dates with Daddy. You can start kissing and then you can have babies like on Marley and Me."
Kid's minds work in mysterious ways. Pokey clarified something she said a couple weeks ago. The quote was, "Mom, when you die can I have all your clothes." She told me yesterday that she doesn't want me to die, but she was wondering if we could share clothes when she gets older. What a relief to know she doesn't wish me dead. Also, an update on her story she wrote about dolphins. Turns out she actually read a story with that title and then she summarized the story in her own words. Maybe she's not the story writer I thought she was, but it would appear her comprehension has improved.
Congrats to Michael and Kirstina on their new 7lb 4.8oz boy. They named him Orion. I'm not sure on the spelling. This is Haldan's 3rd sibling to have a child in the last few months and there's a 4th due the first part of July. There's definitely a baby boom happening in his family right now. It will be fun for those cousins to be so close together.