I wanted this to be the photo of the day, but when I downloaded it I was disappointed yet again. It's been a rough few days for pics. All my pics today had bad composure or shadows or were overexposed or blurry. I've decided to give myself a break for the weekend and just have fun with the kids. I'm just not meant to be a photographer, but I am documenting our life.
It was a beautiful day today and the kids had fun just hangin outside after school. Pokey jumped roped and Little Man played DS with Emma outside.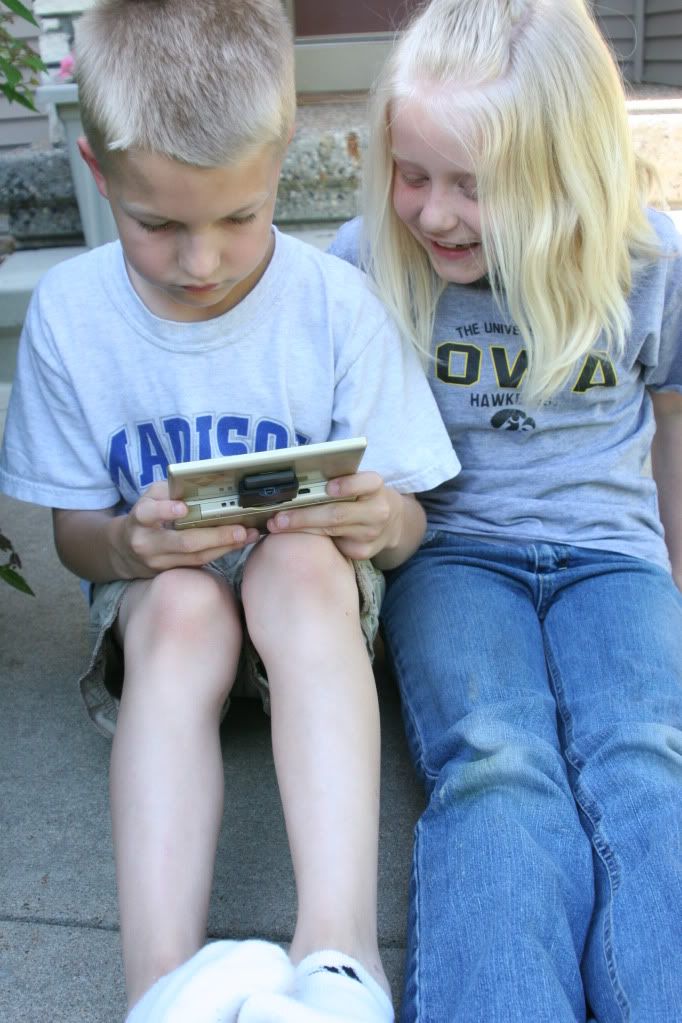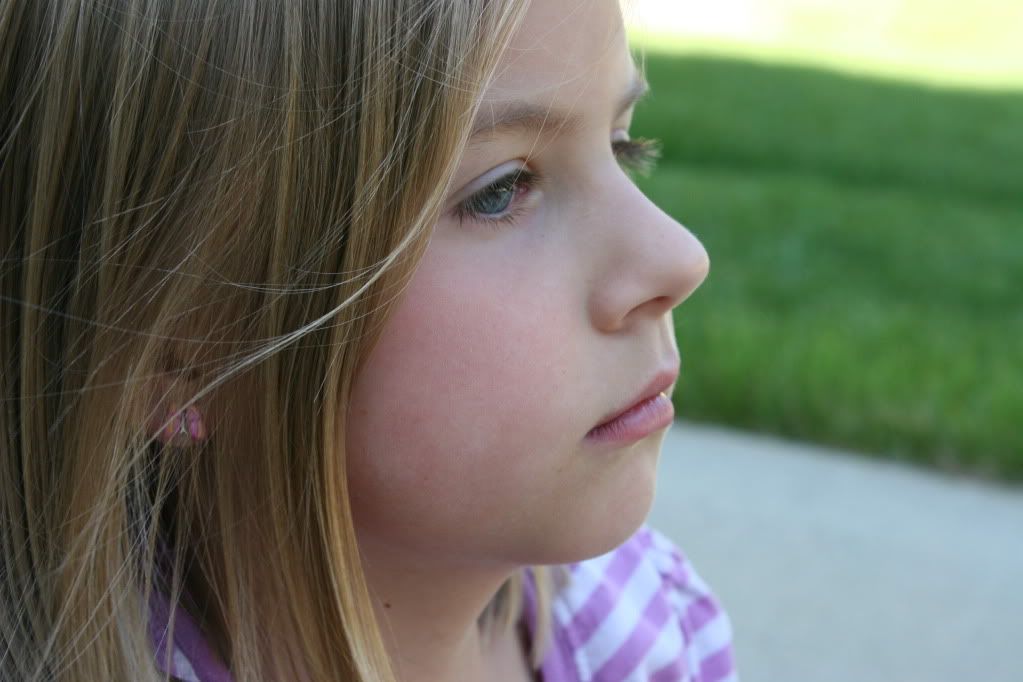 Then we went on an exporation walk around the neighborhhod until the kids got side tracked with their friends. We found a bee (picture above), some white flowers, a spider, a muddy puddle, some milk weed, and a roach crossing the street.
We went to the mall to try to find Pokey some capris and have dinner and ran into a carnival in the mall parking lot. At first we thought they were closed because nobody was there, but they were open. It was all way over priced. I'm glad I only went with $30.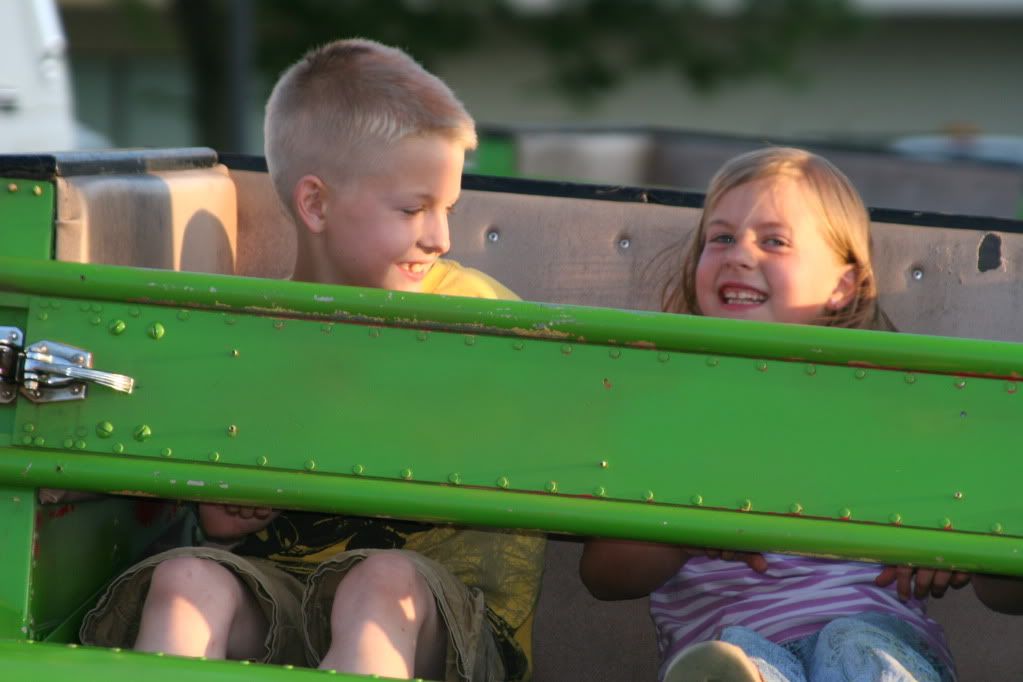 The kids went on the slide after it had just been waxed, so they say. Pokey about flew off, literally. They have one just like it in Kentucky the kids have been on, but nothing like this. It really shocked her and she was a bit shaken up after. We started to walk away and she noticed her toes were bleeding. Turns out this blurry picture I got captured her right prior to slicing her toes on the edge of the wall. It actually took the skin off her pinky toe and took a chunk out of the toe next to it. When she saw the blood she starting crying. I managed to track down a couple band-aids and one of the staff even gave her some cotton candy to make her feel better.
Haldan and his Dad went on a small fishing charter in WA today and caught some strange creatures. I don't know if Haldan is holding the lingcod or the cabezon, can't remember.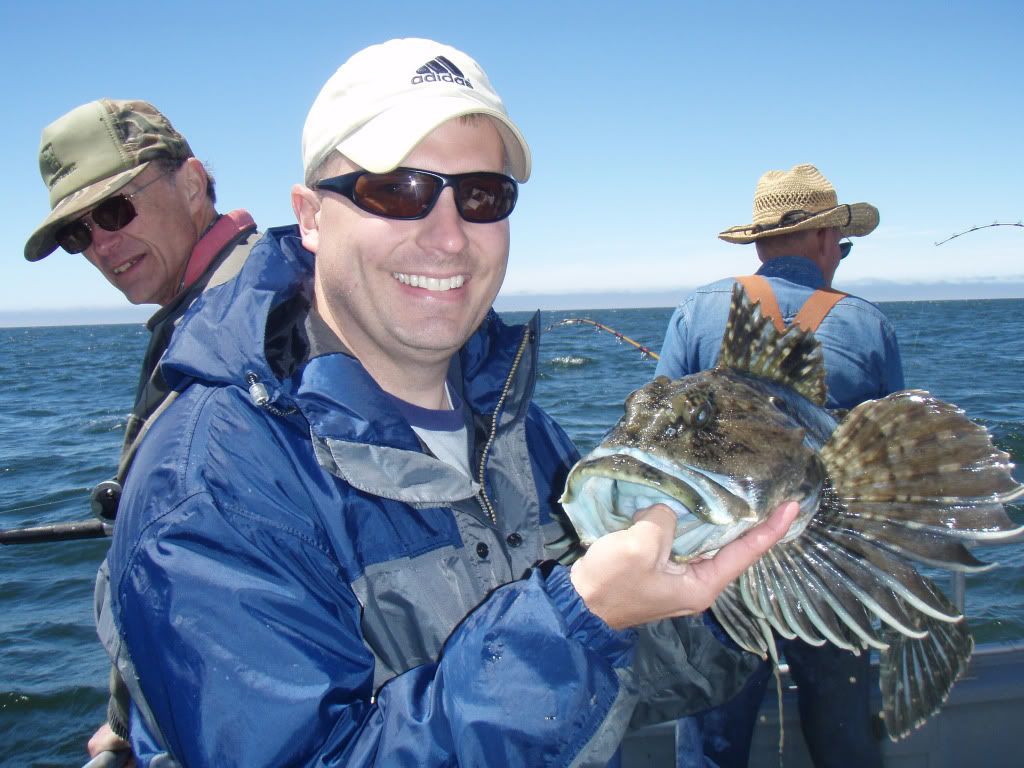 Haldan's Dad caught this crazy looking wolf eel.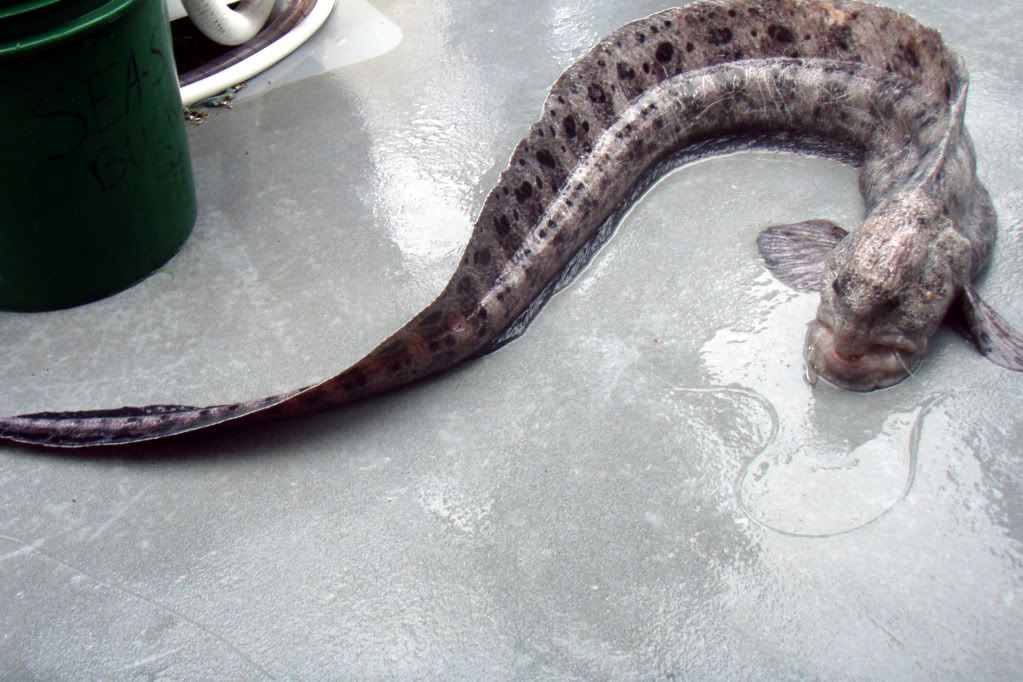 So, we made it through our Friday. Only two days until Haldan returns home!