I made it to 150 days (5 months)!!! Can you believe it?
Photo of the day: Little Man going down the blue slide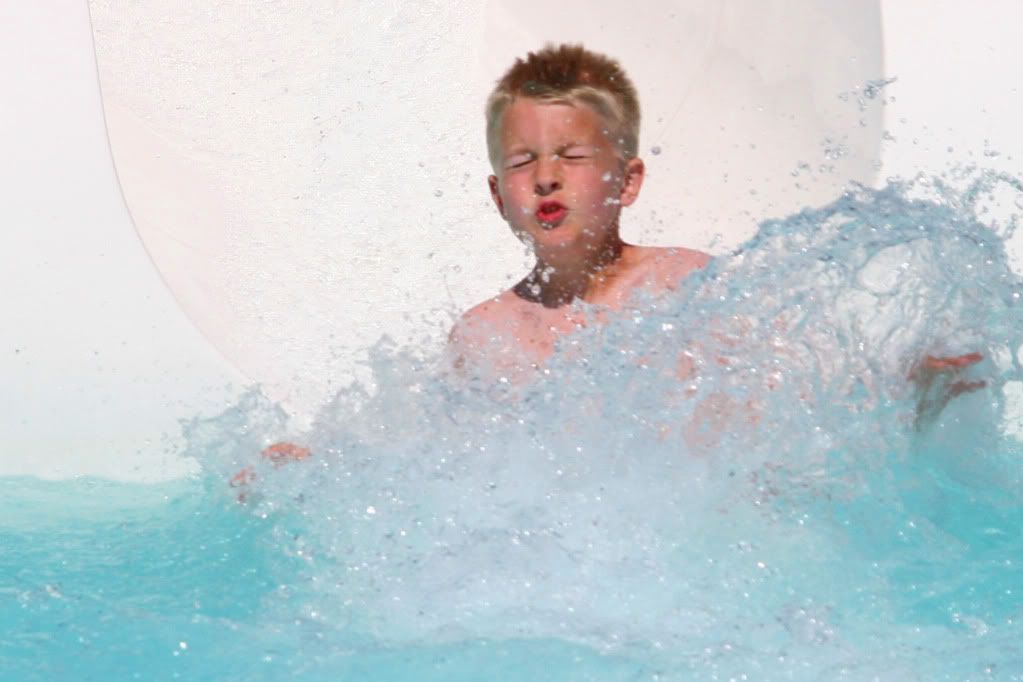 Earlier today Little Man had a soccer game. This picture is him getting one of the 4 goals that put his team into the tournament next weekend.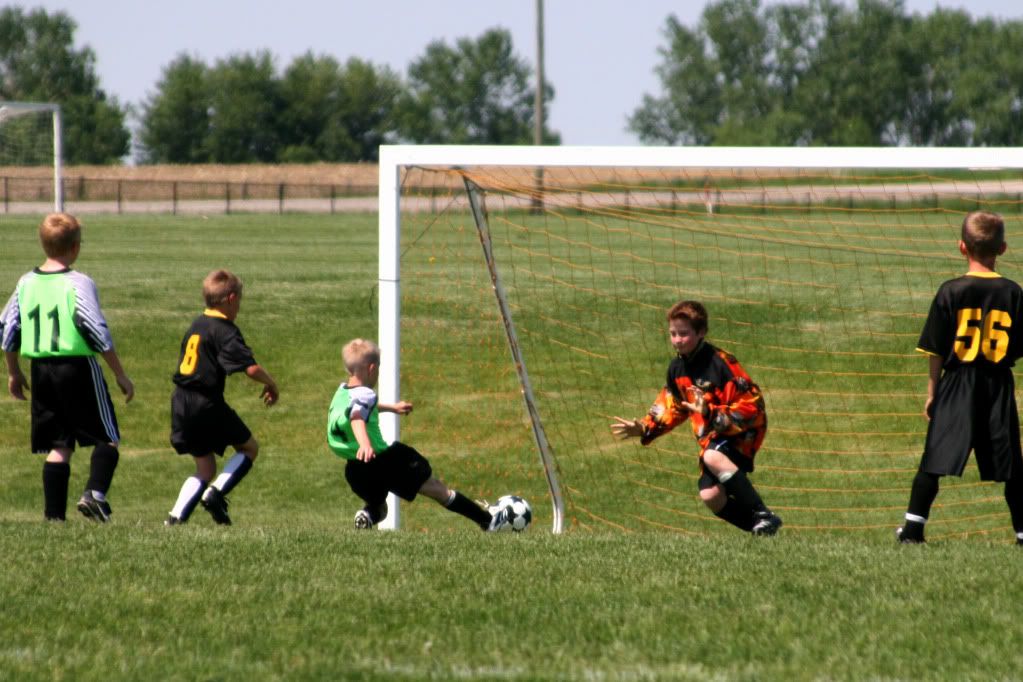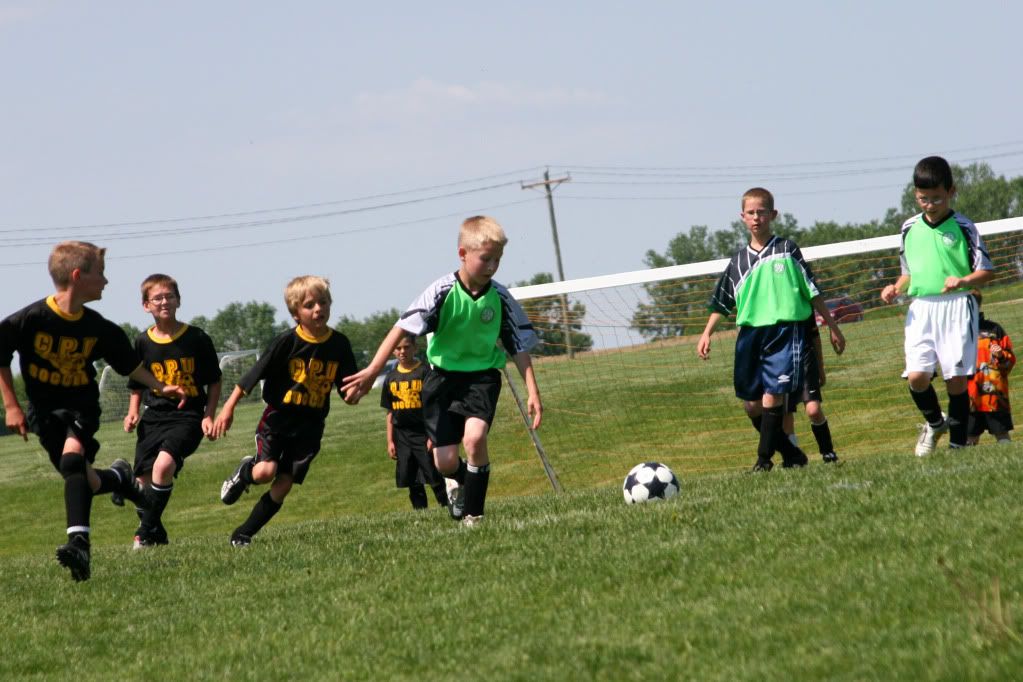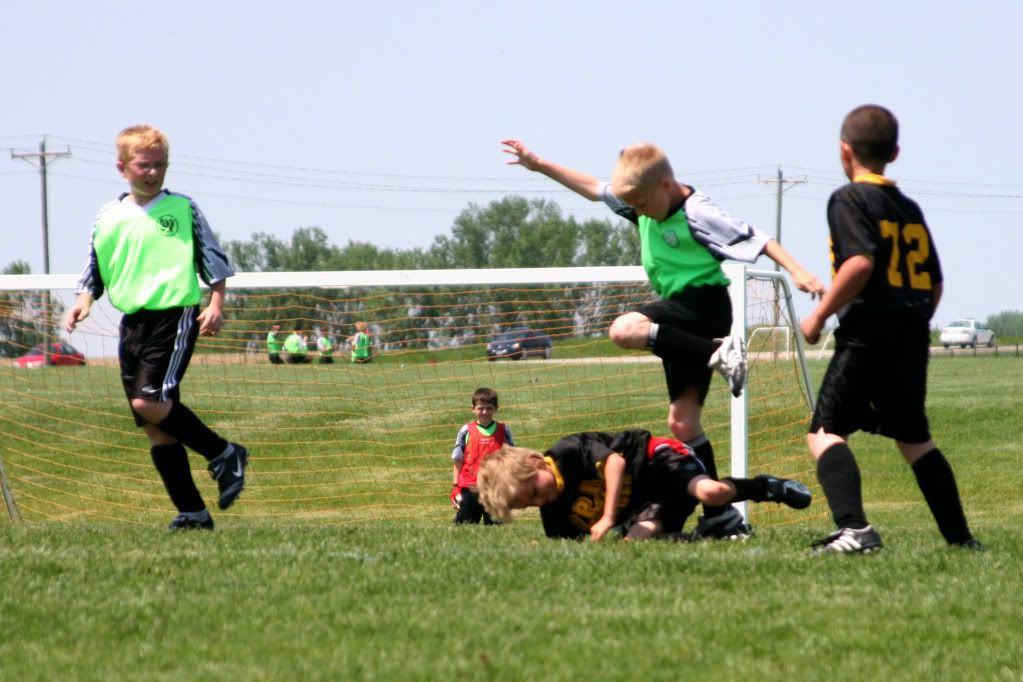 Little Man squeezed Pokey's nose so hard she got a bloody nose. Ya gotta love sibling rivalry. After several lies I finally got to the bottom of it. The kids had to exchange apologies so we could go to the pool.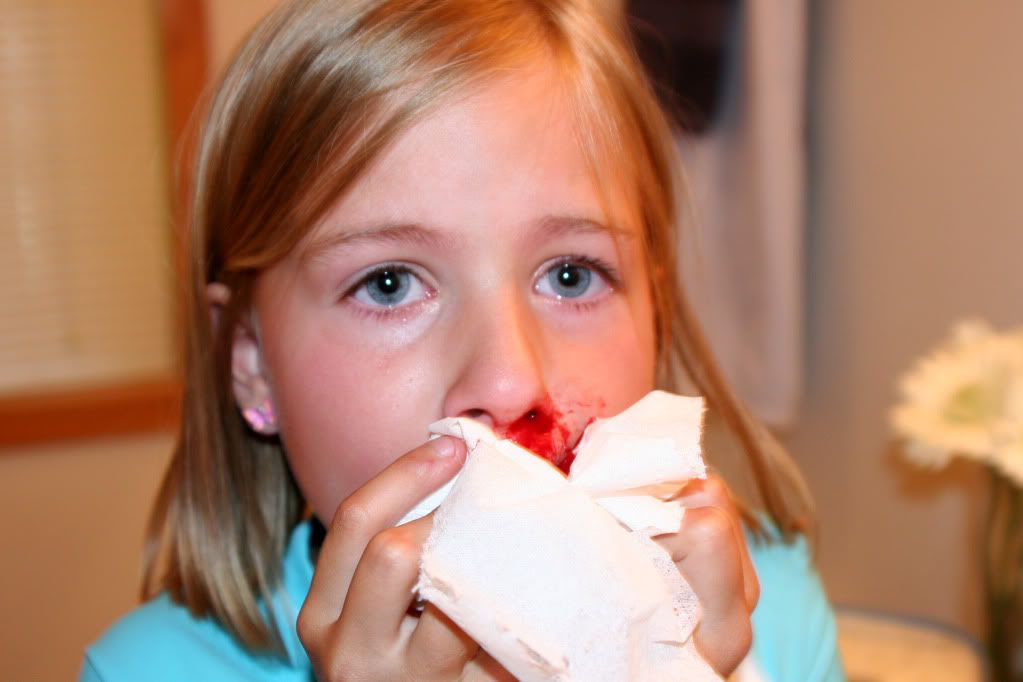 The pool was fun, but my heart skipped a beat when they blew all the whistles and I couldn't spot the kids. Somebody was injured and paramedics and firetrucks came.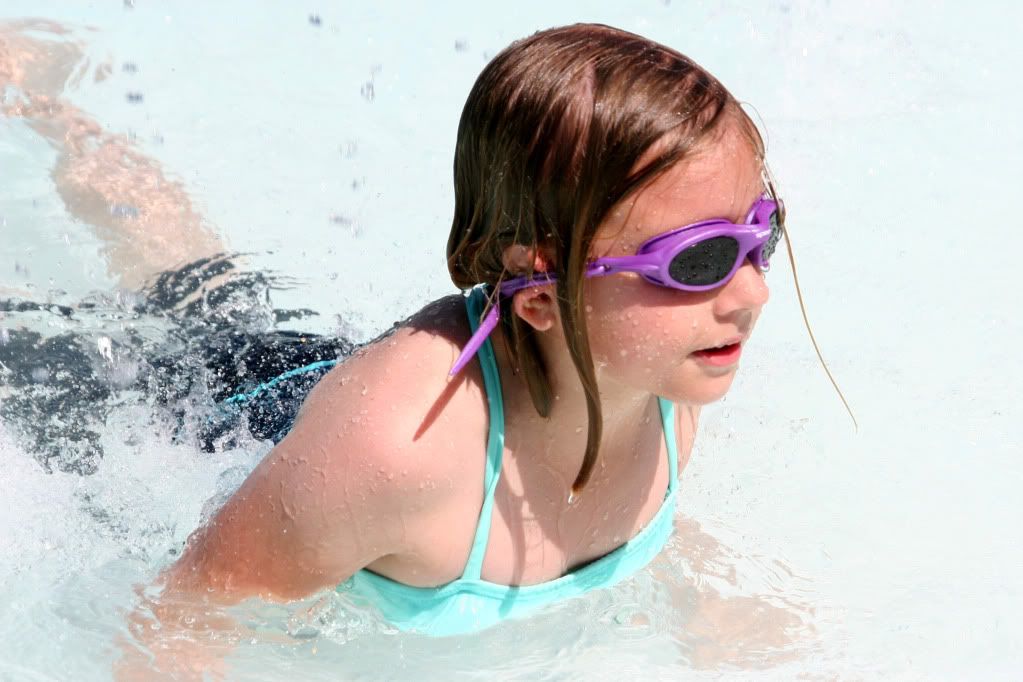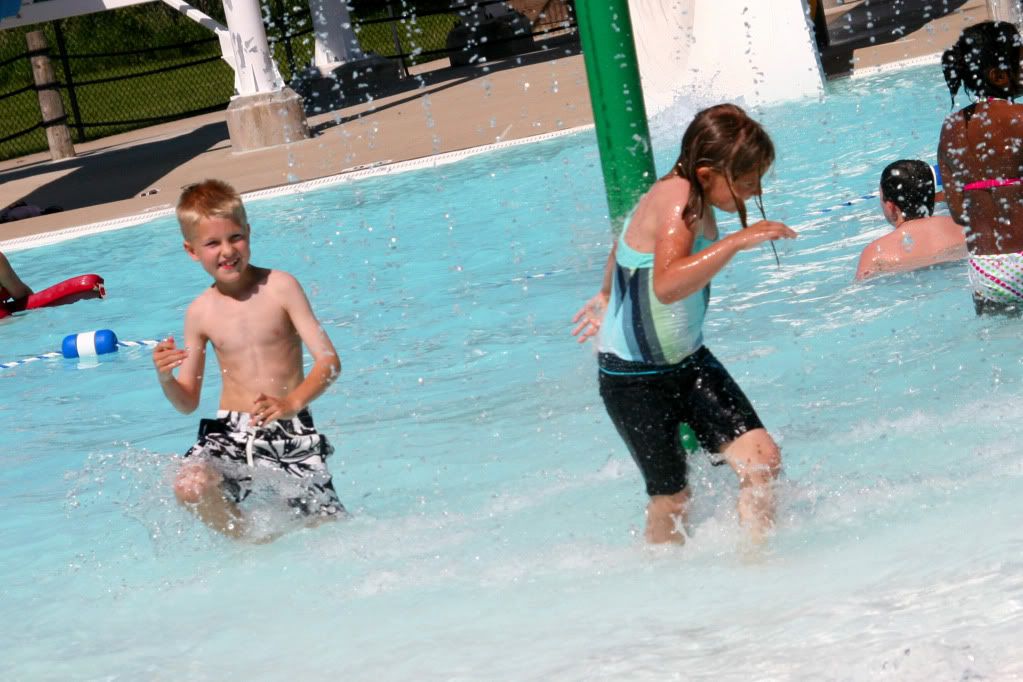 We enjoyed watching this bird try to get the chip. He even had a throw down with another bird over it, but never got it.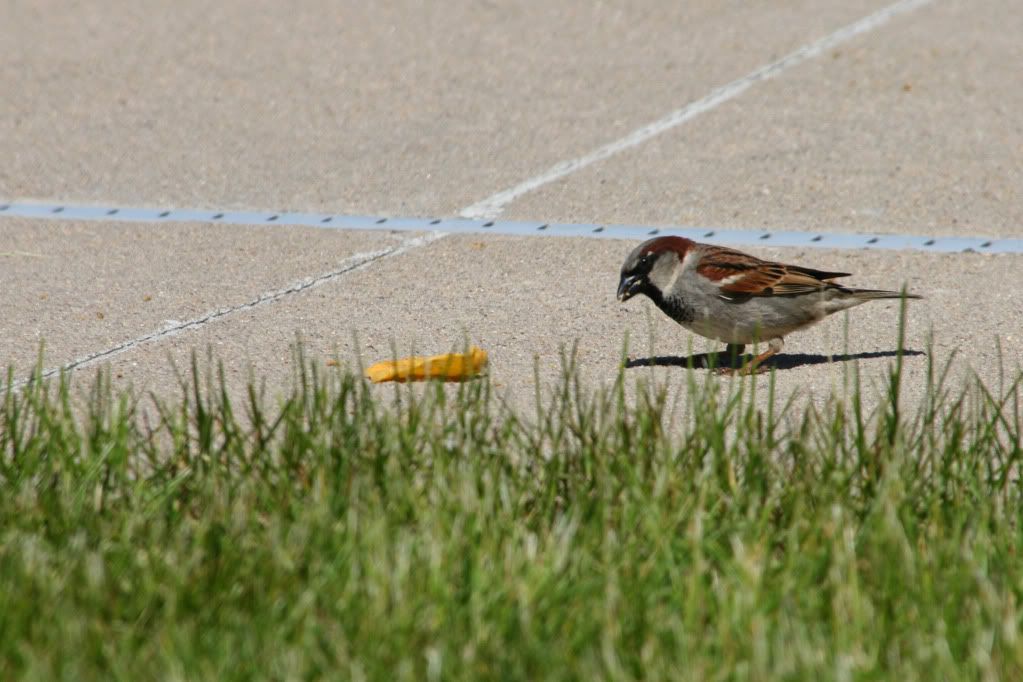 Other highlights of the day include:
the bead store's going out of business sale (Center Point road 50-75% off)
being burned on one side of my body at the soccer game
watching "Up", which we give 2 thumbs "up"
Anna and Jason being married (Hadan's sister). Congrats!
And not to worry, I'll be back to one photo/day tomorrow. I decided to post multiple pics for my husband as a recap of our days away from him.