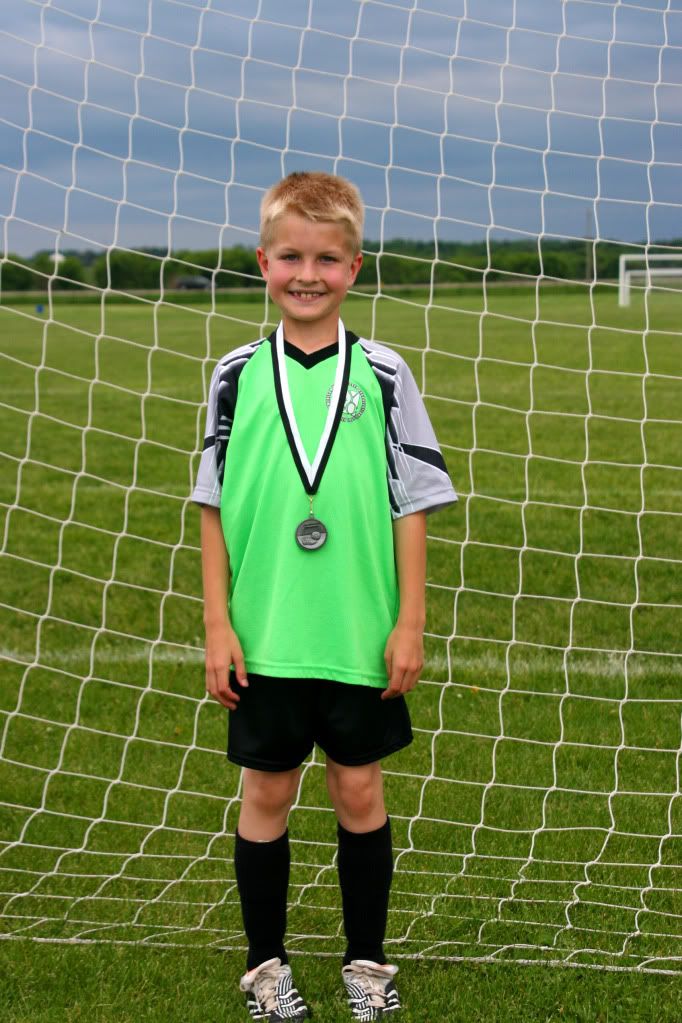 "We lost because we didn't win." -Unknown
Somhow this team made it to the final 4 tournament. I'm not sure how it happened. Little Man was very excited about the idea of getting a medal. They were number 4 going in playing the number 3 team for the 3rd slot. It was a very evenly matched game. We thought we had it. It was a nail biting, sit on the edge of your seat, shout things you don't normally shout sort of game. At the end of the first half the score was 2-nothing. Somehow the other team managed 2 points towards the end of the 2nd half and tied us up. We ended up with penalty kicks. Each team chose 5 boys and a goalie. They all kicked and we were still tied. Then they had to choose different kickers, alternating teams. It was very intense, but the other team ended up getting the first kick in (even though we all think the ref called 2 wrong). It was a good strong game to end the season. They still got their medal and everyone was happy at the end of the day.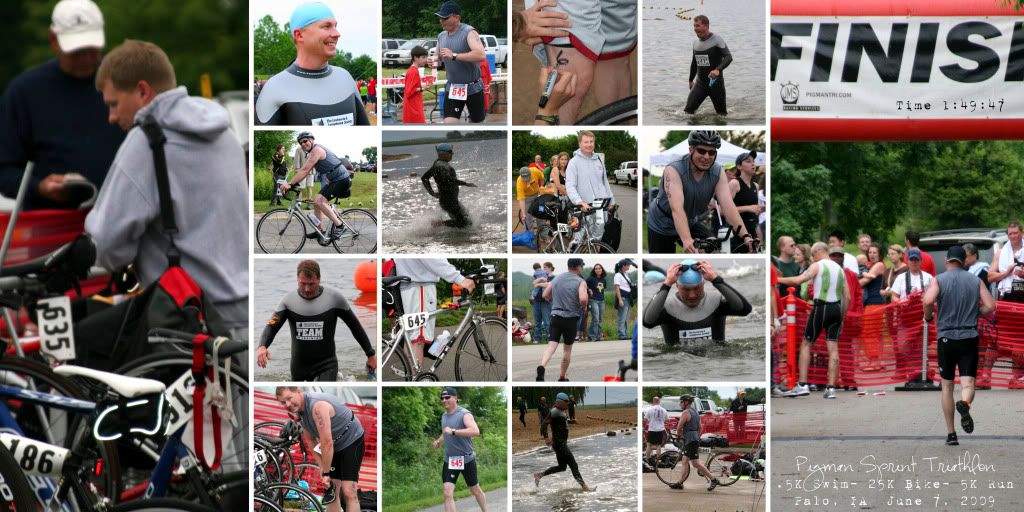 Haldan also finished his second sprint triathlon today. It was a little slower than his first due to transition areas being farther apart and a hillier terrain. He finished strong and I redeemed myself by getting a picture of him crossing the finish line this time. I made sure not to miss it again. The weather even cooporated for us today. There was a chance of scattered storms all day, but somehow came before the tri and after Little Man's game was over.