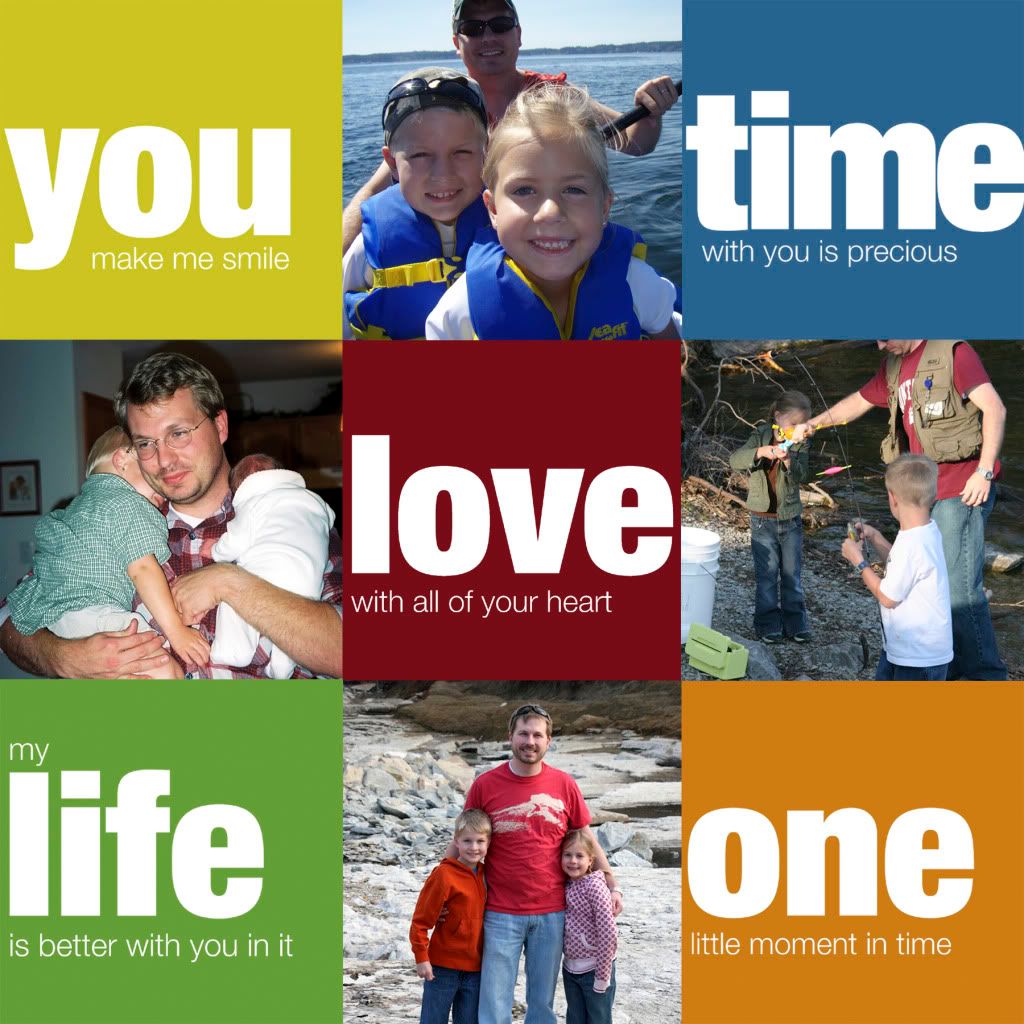 "Their birth made you their father. Your love made you their dad."
Today's post is in honor of Father's Day. We actually celebrated with Haldan last Saturday. This is the front cover from the 6x6 book that I made for him. It was definitely a labor of love. It was about 60 pages filled with all kinds of pictures of him and the kids through the years. Some of those first pictures with the kids were taken before digital and I had to hunt through negatives and have them put onto cd to print.
Thanks, Haldan, for being such a wonderful father to our children.
I actually get to be with my own father on father's day this year with my entire family. I put together a photo collage of pics through the years and had it framed. They were even harder to dig up than Haldan's.
Some of you know him and some of you don't, but he's just Fred. He's a quirky man with a heart of gold. He'd give his own shirt off his back to any bum in need. He's never lacking energy and always has a project to do. Love you Dad.