DAY 183 (officially 1/2 way)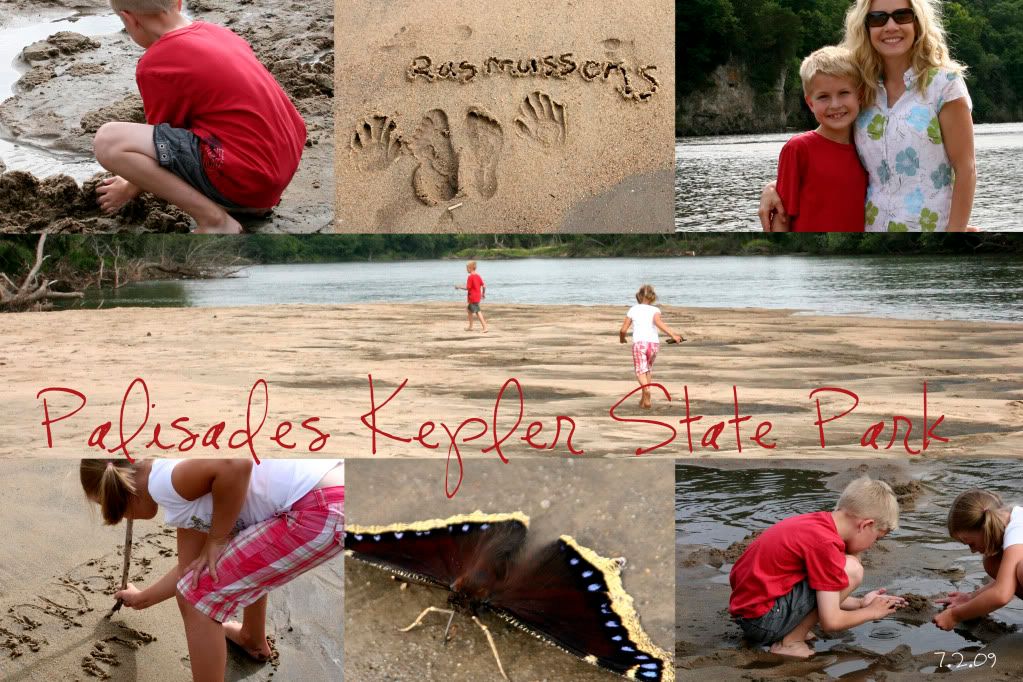 "Study nature, love nature, stay close to nature. It will never fail you."
-Frank Lloyd Wright
In my quest to find a photo for the day, Haldan suggested we go to Palisades. He went in to work about 2PM and by 6PM I was getting worried, so I took his advice and ventured out to the park. I had no idea there was such a large beach area out there and the kids had a blast. They chased butterlies and dragonflies, built dams, caught tadpoles, watched fish, drew pictures in the sand, looked for shells and fossils, and enjoyed seeing how far they could go out in the water on the sand bars. They could have stayed for hours. I don't know if all kids love nature like mine, but it is great free entertainment. I think next time we'll wear water shoes and bring nets and shovels.