"America is an enormous frosted cupcake in the middle of millions of starving people."
-Gloria Steinem
Cupcakes sure are good though! I should share this recipe, but Karen Zmoos gave me her left over frosting and I didn't have to make it. Maybe another time. It sure is yummy. Some sort of buttercream. I've had these tins for a while and thought this was the perfect time to use them.
In other news, there are definite high points and low points to living in Cedar Rapids. A low, at least for Zach Zmoos tonight, would be having your plane come in early and then have to wait for more than half your friends and family to arrive for your welcome home. Better late than never though.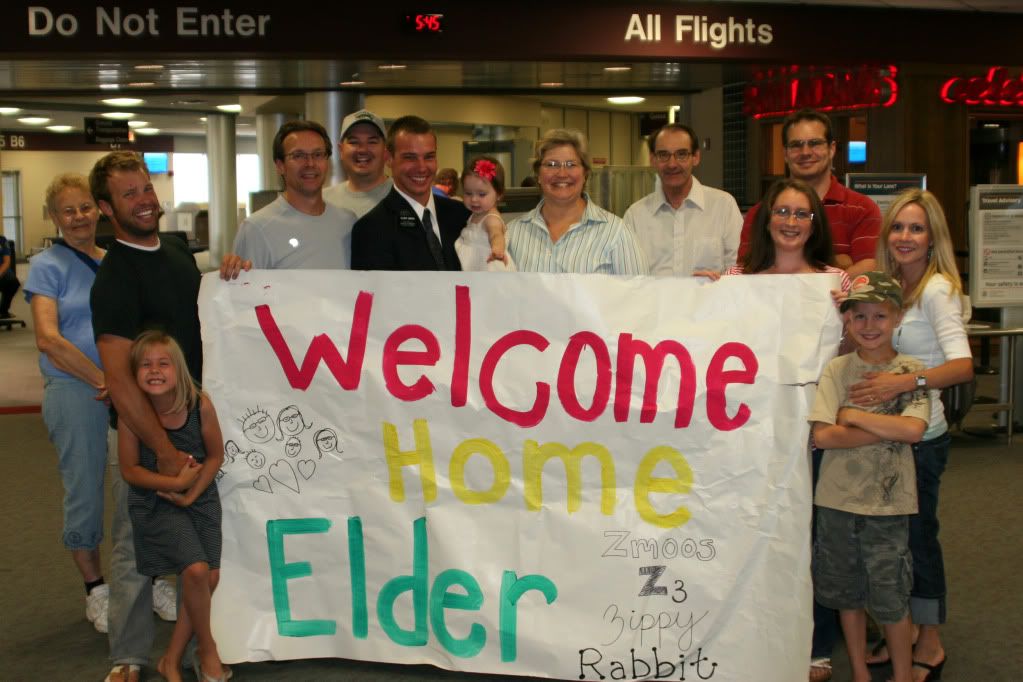 A perk would have to be going to opening weekend of Dawn of the Dinosaurs and having 10 people in the theater. Your choice of seats and less chance of screaming kids next to you.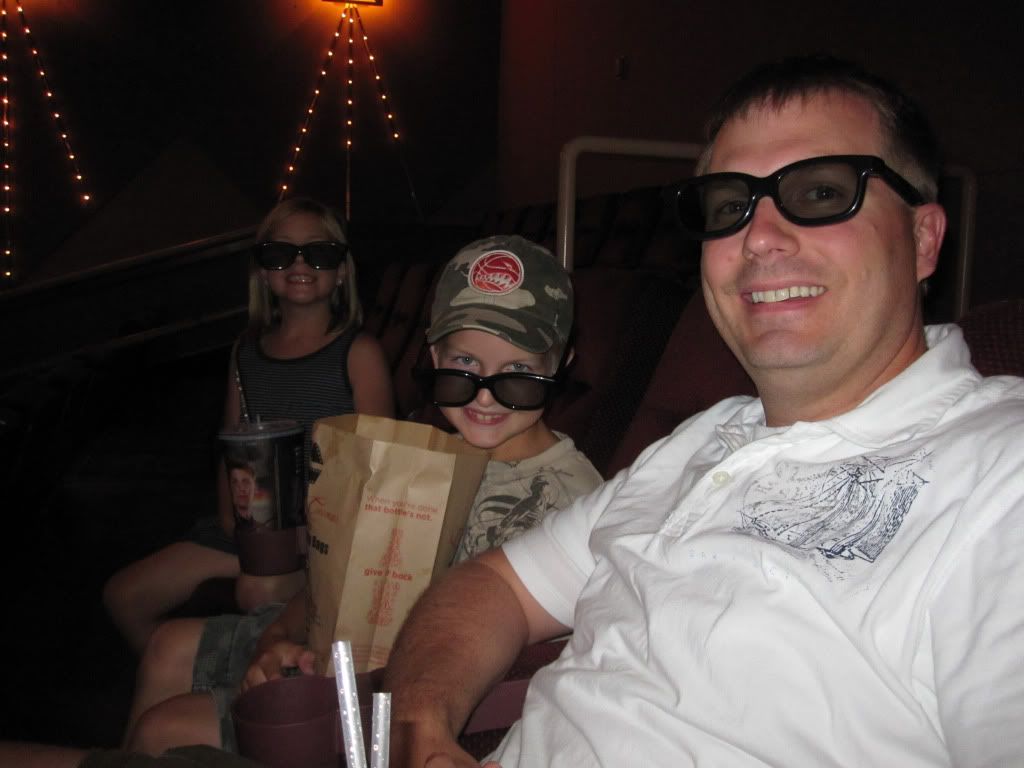 They also had a representative there from the Museum of Natural History in Iowa City and prior to the previews she asked trivia questions in exchange for prizes. There weren't many kids and Pokey and Little Man scored on the prizes. It probably helped that we had just had a field trip there too. Pokey probably got the best prize- her beanie babie, Sid. So, there might not be many, but there are some perks.