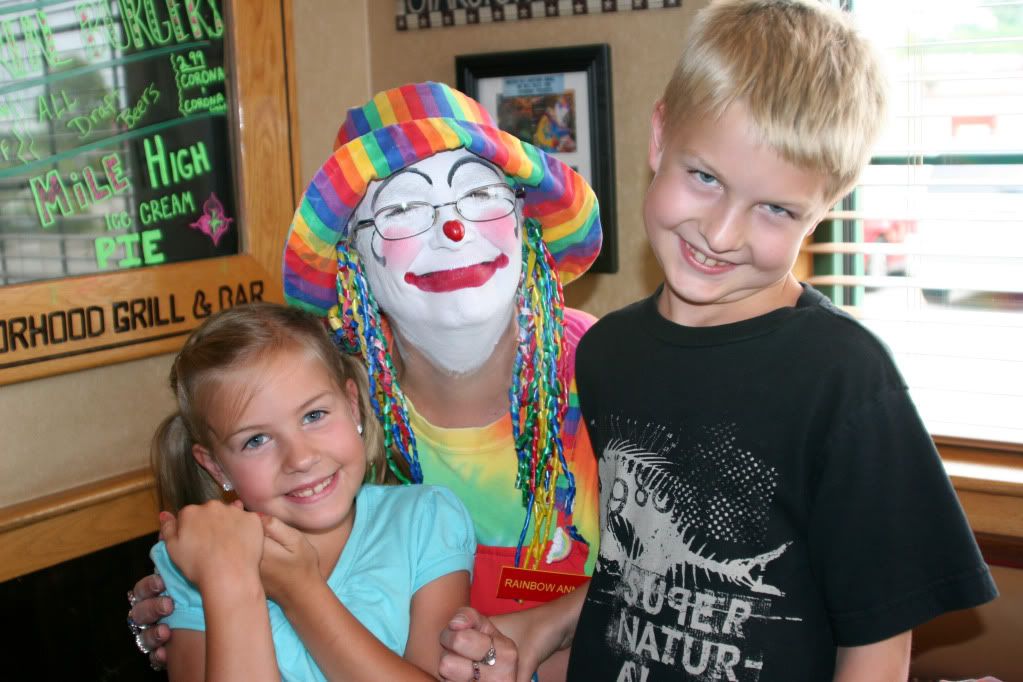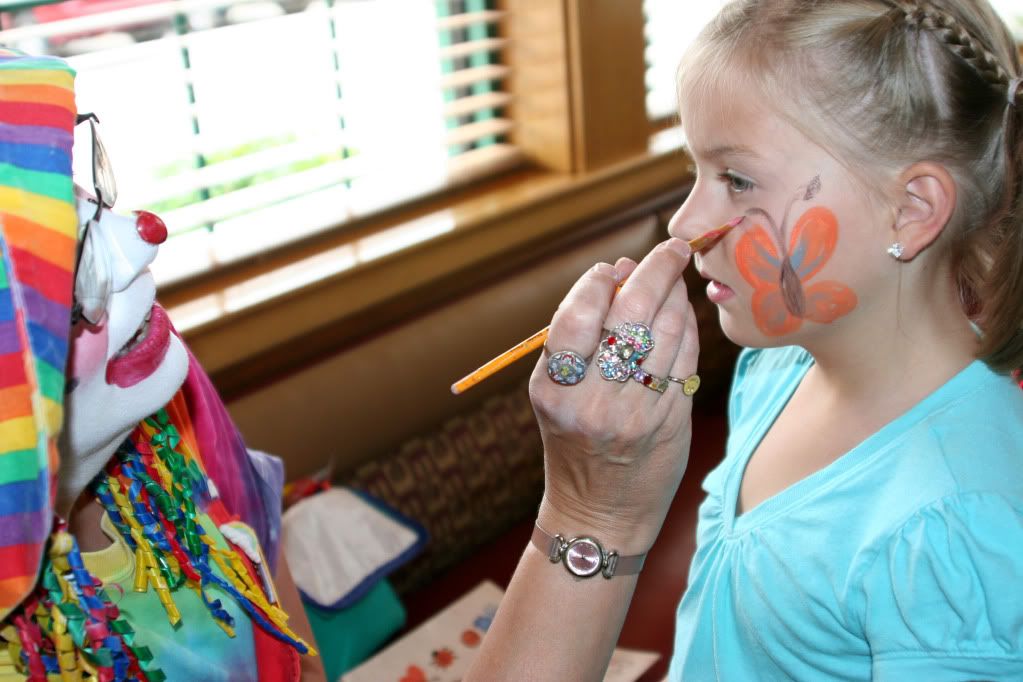 "Attitude is a little thing that makes a big difference."
Winston Churchill
Connor's time with clowns is dwindling. He's not too old for the flying mouse balloon creations, but definitely too old for a photo op with the clown. This picture was the third attempt and somehow it's still that, "Mom, I can't believe you're making me do this" face. In other sad news, Grandma Pockets, the previous Applebee's clown, is "now in heaven" as Rainbow Annie so eloquently put it. We don't go too regularly, but when the kids were really small I remember going and Camille was extremely petrified to go near the clown. I can't pinpont the exact date, but it was on Grandma Pocket's watch that she overcame this fear. It makes me realize two things. One, the kids are growing up. Two, we've lived here a long time now.
I forgot to mention that the clown is only there on Wednesday nights, which is kid's night. It used to be kids eat free and now it's kids eat for 99 cents.