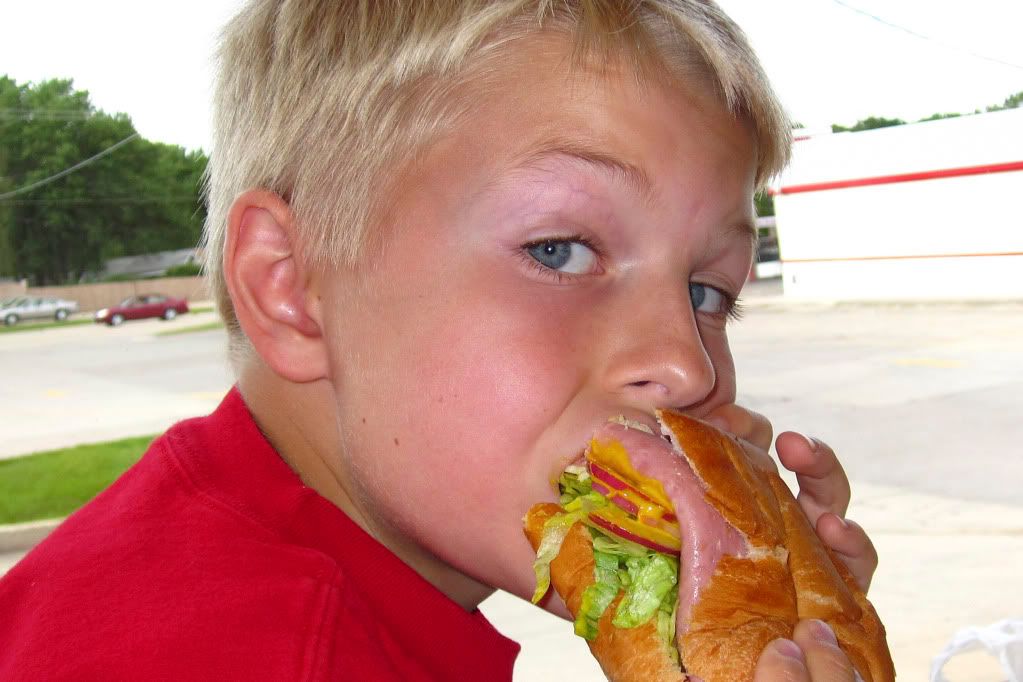 "A boy is a piece of skin stretched over an appetite." -Herbert Hoover
Today we ate at Subway and Little Man insisted on the foot long. Luckily they cut it in half for him and that kid ate every last bite. He's either about to go through a growth spurt or is developing quite an appetite. He's my kid that forgets to eat and that I have to bribe for after school snacks. But sit him down with food and he will chow.
It's kinda hard to tell from this photo, but the blackberry picking has led to an unpleasant case of poison ivy on his face. You can see it a little better in the photo below. The picture was taken early this morning before it spread more.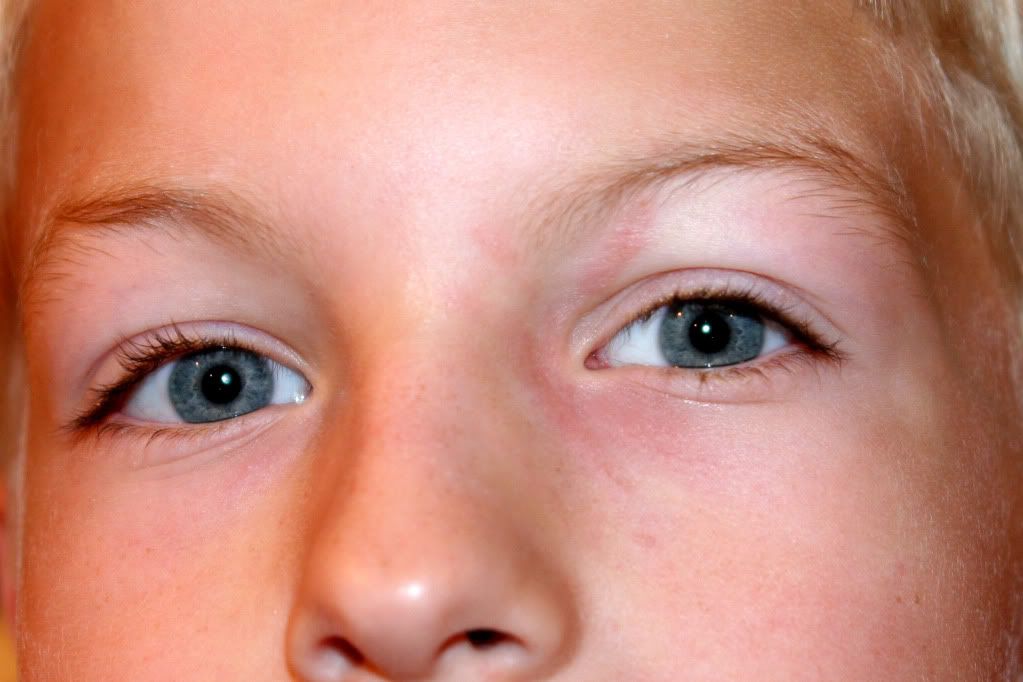 It started on his neck. We thought it was bug bites Sunday morning, but by this morning it was evident we were wrong. It had spread to his eye. This afternoon it had spread further under his eye and down his nose. By this evening he was calling me a freak because I was so overly concerned about him touching it. He's had it before, but never near his eye. He touches his eyes often, most likely due to allergies, hence the concerns. Right before bed we learned that it had spread to his arm. All efforts seemed futile. The doctor's office told me to not put any more hydrocortisone near his eye, so we gave him a dose of benadryl and sent him to bed. We have an appointment scheduled for 8:30AM tomorrow, so I'd better get to bed. I'm not sure the blackberry crumble was worth it.