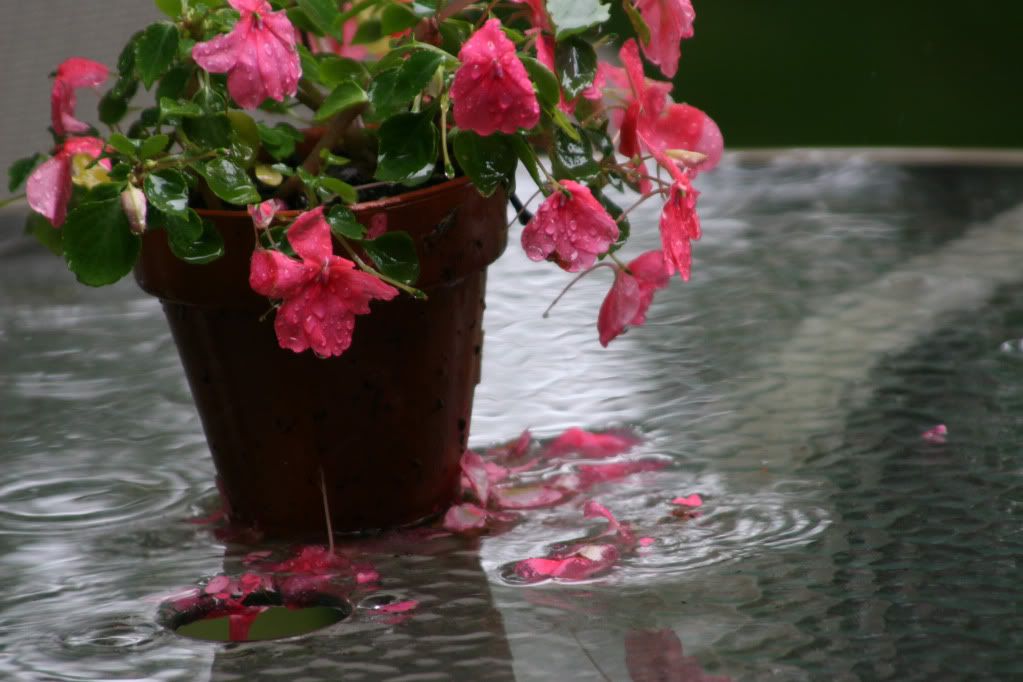 "One thing a mother must always save for a rainy day is patience." -Unknown
It was a long, dreary day here today. It rained all day long. We actually slept in past 9AM and didn't leave the house once. Kinda nice in that way, but the children can think of naughty things to do when they're bored. They never say it (the B-O-R-E-D word) in our house or they are fined a quarter, but they don't have to say it for me to recognize the signs... tormenting, acting like a 3 year old, being whiny, etc. So, I tried to find things that would fill large gaps of time. The game "life" took up a huge chunk. We even finished it this time. Usually one of the kids will lose interest or get upset before it's over. Little Man won as usual. Is it just a coincidence that he's always the banker?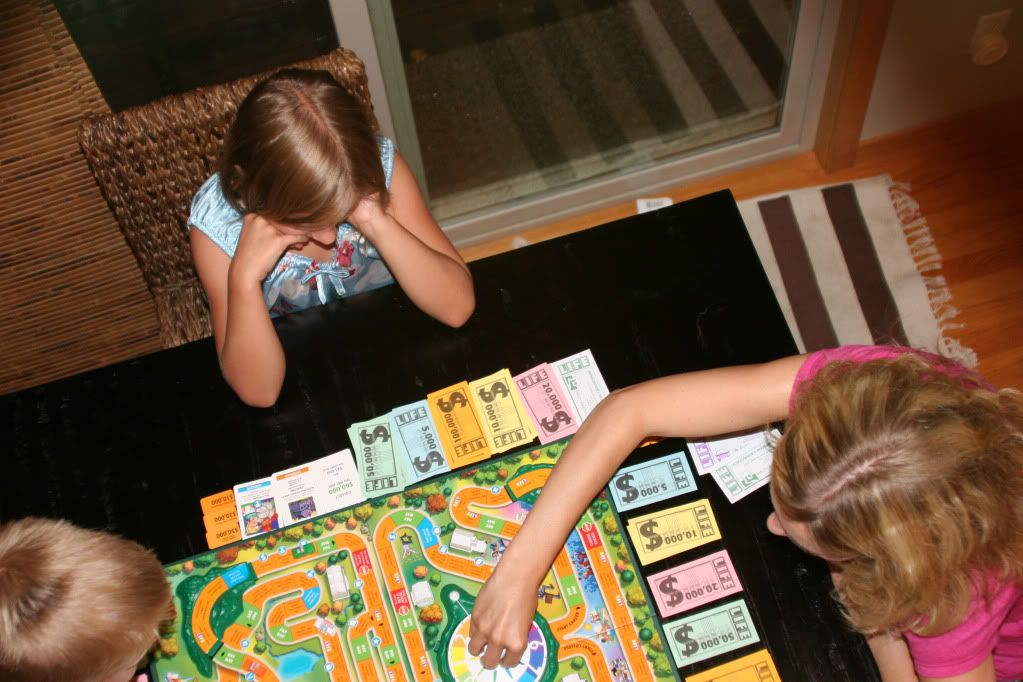 We also watched, "Are We Done Yet" on demand. I got a little caught up on laundry (even though there's no such thing) and the kids and I worked more on their b-day and baptism invites.
This is the children's friend party year, so I've opted to try to keep things simple. They are both going to do the parties away from home where cake, decorations, and entertainment is provided. The draw back is that there is a limit on the number of children who can attend, so both of the kids were able to invite 8 friends of their choosing.