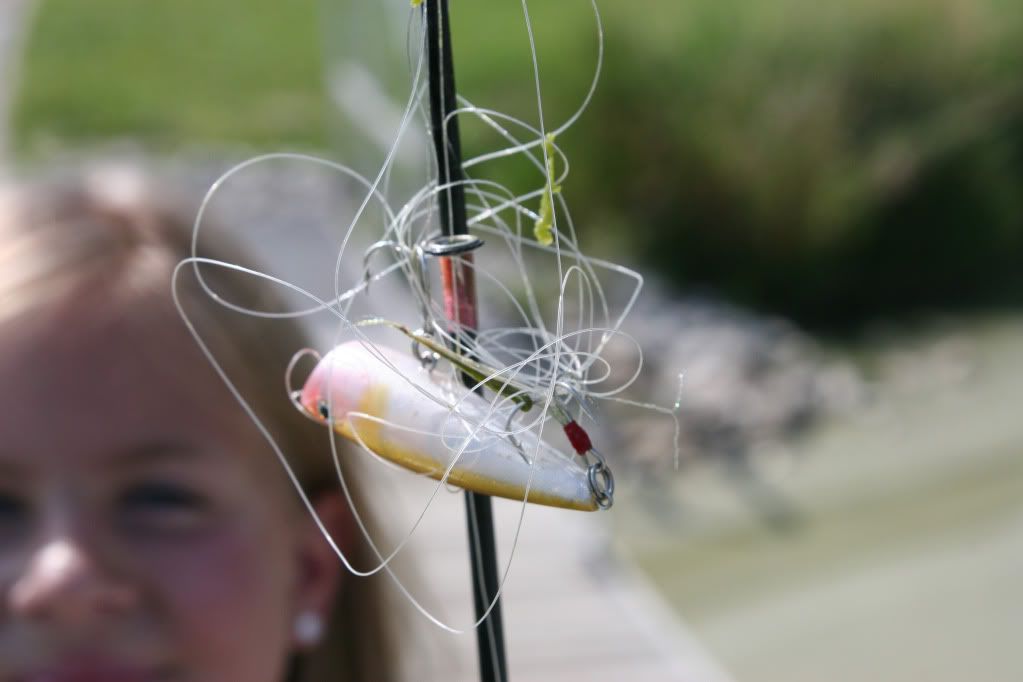 "A child can always teach an adult three things: to be happy for no reason, to always be busy with something, and to know how to demand with all his might that which he desires."
-Paulo Coelho, The Fifth Mountain
This picture is very fitting as the sum of our fishing excursion. I myself got out 2 snags and must have cleaned up at least 5 or 6 tangles. The one above took me nearly 15 minutes. Haldan barely had time to fish and still remained very patient with the children. They caught a grand total of 3 bass. Seems like a lot of work for 3 small fish that weren't even big enough to keep, but I think everyone had a good time. It was the first day it has felt like summer, at least for me. Yesterday it almost got up to 80 and today hit somewhere in the mid 80s. With the humidity it is finally feeling like summer. Hope it's here to stay. We definitely took advantage of the warmer day. We fished for a few hours in Palo, went to the splash pad at Cleveland Park, and then hit the Cherry Hill Pool until they closed at 5PM. It was a full day in the sun!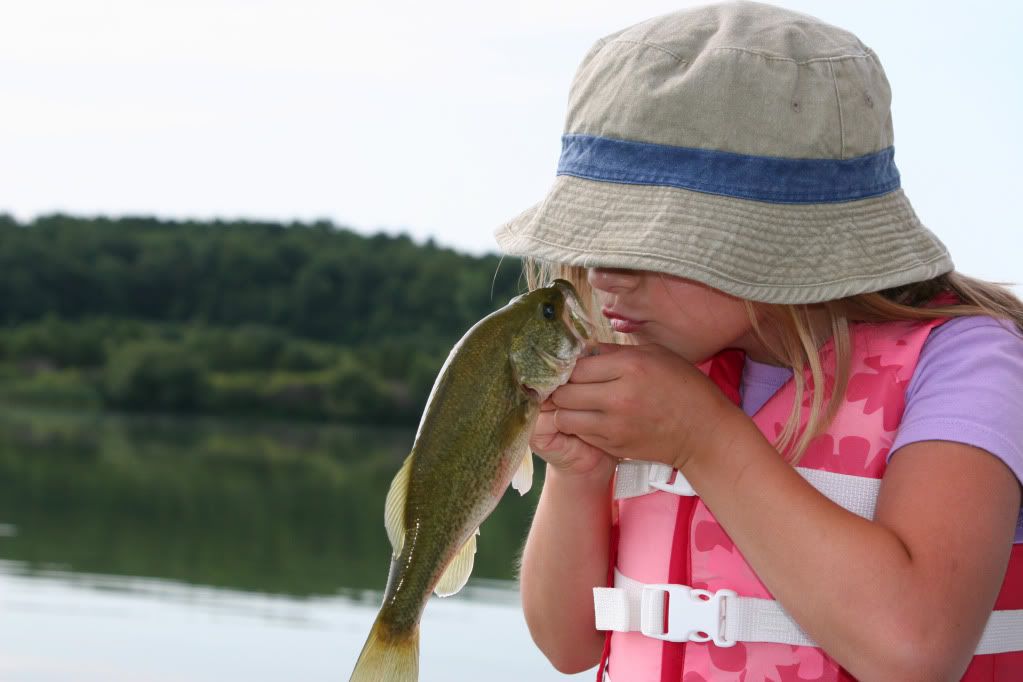 This picture was in the running for the pic of the day, so I thought I should share it too. She did a wonderful job with her pop-Rs. She's a natural.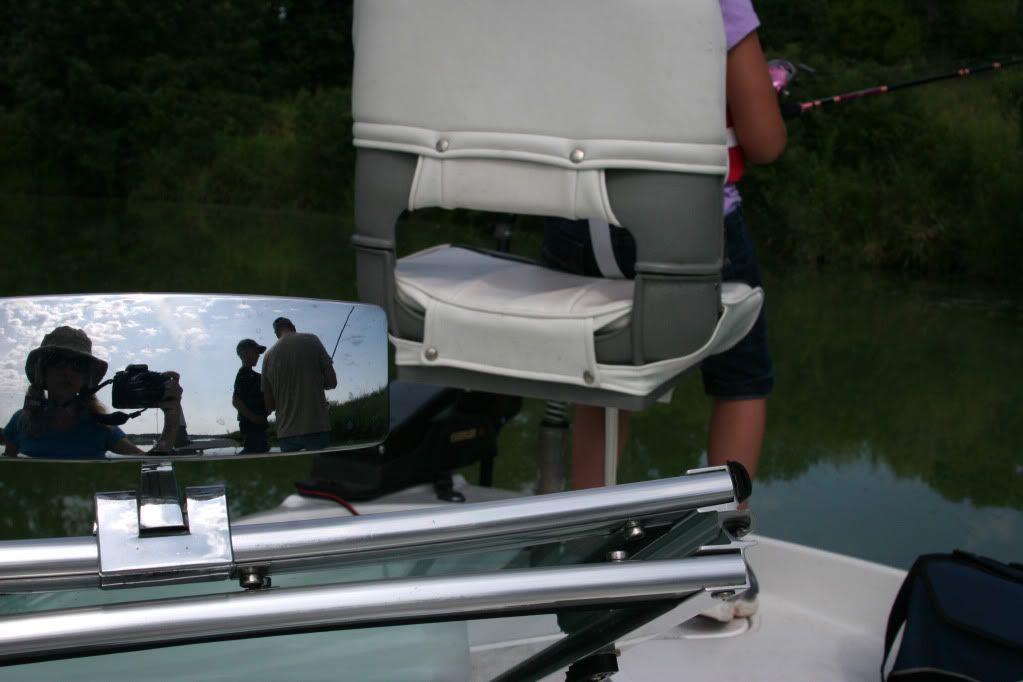 This isn't the greatest picture, but I liked it because I was able to get all four of us in the picture through the rear view mirror.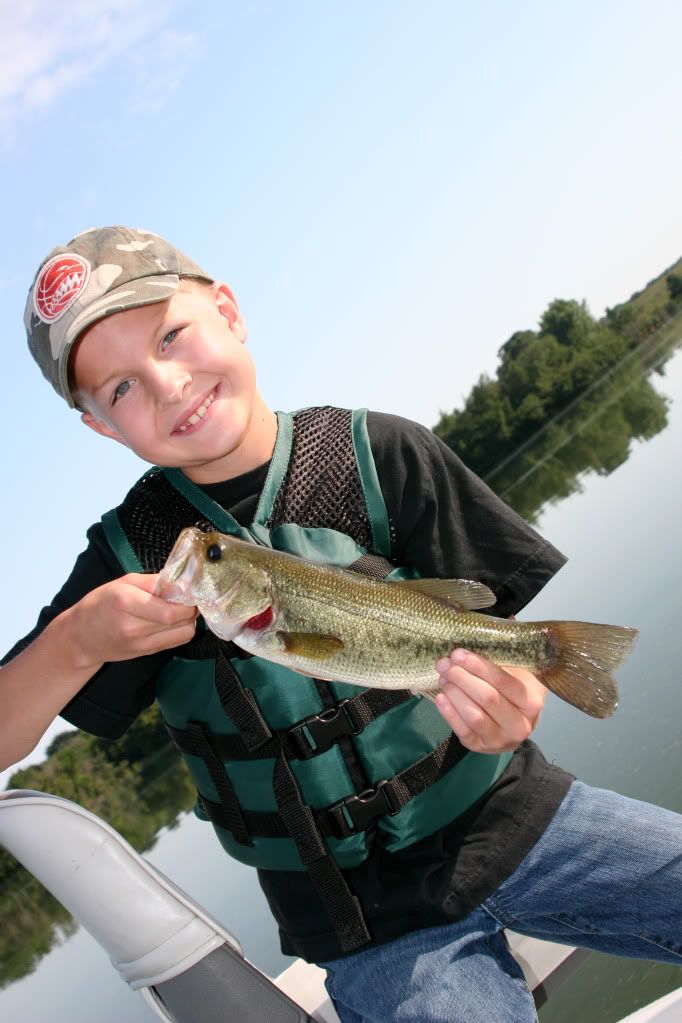 Little Man got the biggest fish of the day. He's becoming a seasoned fisherman.