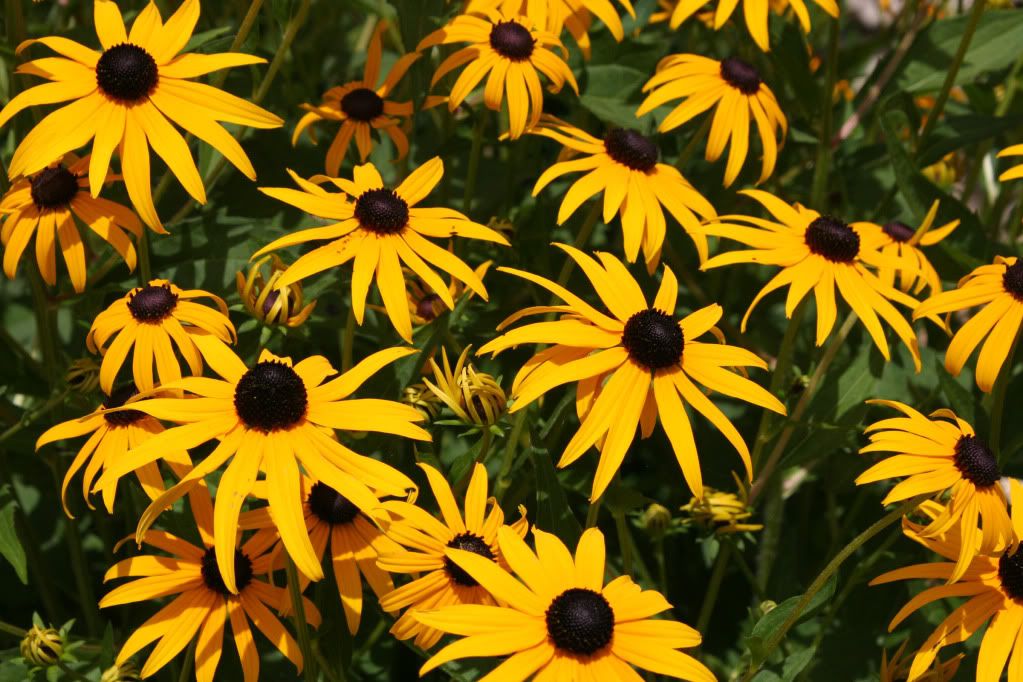 (Rudbeckia hirta)
Interesting Facts :
The Black-eyed Susan was designated the state Floral Emblem of Maryland in 1918.
Septoria leaf spot is a common problem with black-eyed Susans and has been wreaking havoc on rudbeckias. Septoria leaf spots start on the lower leaves of the plant as brown/black lesions on the leaf surface and will quickly spread up the plant as it starts to develop its flower stalks and blooms. (I think we have this.)
The Black-Eyed Susan is probably the most common of all American wildflowers. A true sunshine worshiper that forgives neglect.
In other news:
We've had a busy Sunday. Church, Emma's b-day, preparations for Pokey's party tomorrow, Stake Preparedness meeting, and a get together at Zmoos' for Pokey. Mike and Karen won't be able to attend Pokey's baptism due to their 30th anniversary plans, so they invited a few people over for ice cream in her honor. Very sweet.