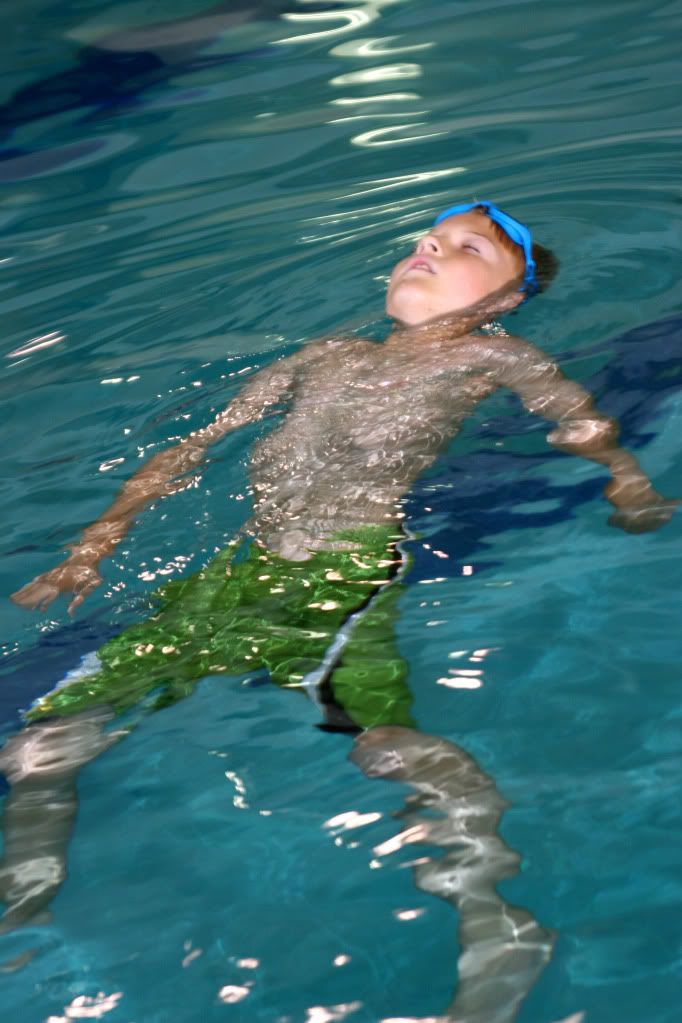 "Decide that you want it more than you are afraid of it."
-Bill Cosby
Today as I watched Little Man in the pool I was happy to see him in this place for the first time that I can remember...

peace

in the water. He is so filled with anxiety and fear when it comes to water. It's so painful to watch. He's made amazing strides over the last year or two, but we take each day and celebrate every accomplishment, big and small.
Other highlights of the day:
I finalized the assignments for the baptism and finished the program. It took me way too long!
Marilyn (Grandma Rasmussen) arrived from Seattle at 4PM. The kids were so excited that was all they talked about all morning and they about talked her ear off on the way home from the airport.