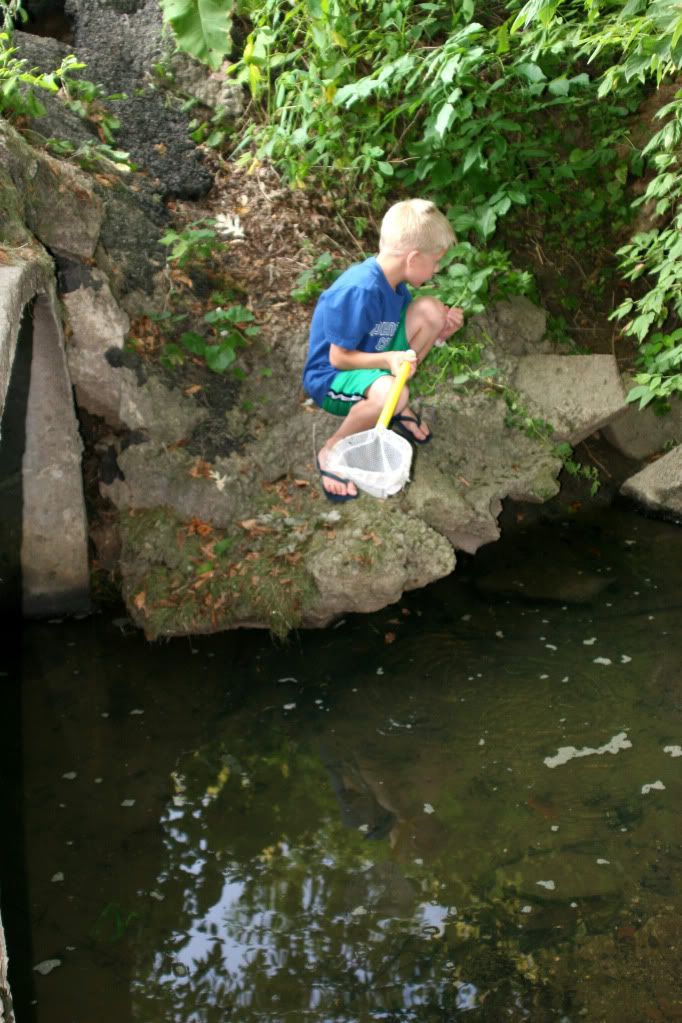 "A boy is Truth with dirt on it's face,
Beauty with a cut on its finger,
Wisdom with bubble gum in its hair,
and the Hope of the future with a frog in its pocket."
- Author Unknown
This is Little Man trying to catch a frog down at the creek. I admit that it happened earlier in the week, but it's been a little busy around here and with the rainy day today I didn't manage any great photos. We did finish swim lessons today. They have both been advised to take Guppy again. Pokey has become a little fish this summer. Now she needs to work on her dive and technique more. Little Man has also improved greatly. He finally did 7 bobs today and didn't hold his breath under the water. I'm so proud of their accomplishments. We went as a family to see "G-Force". We rushed home to quickly clean before Grandma and Grandpa Barnes' arrival. I also made some cookies tonight that were supposed to be for the baptism, but didn't turn out as expected. I created a new type of cookie, more like a brownie or crisp depending on the pan used.