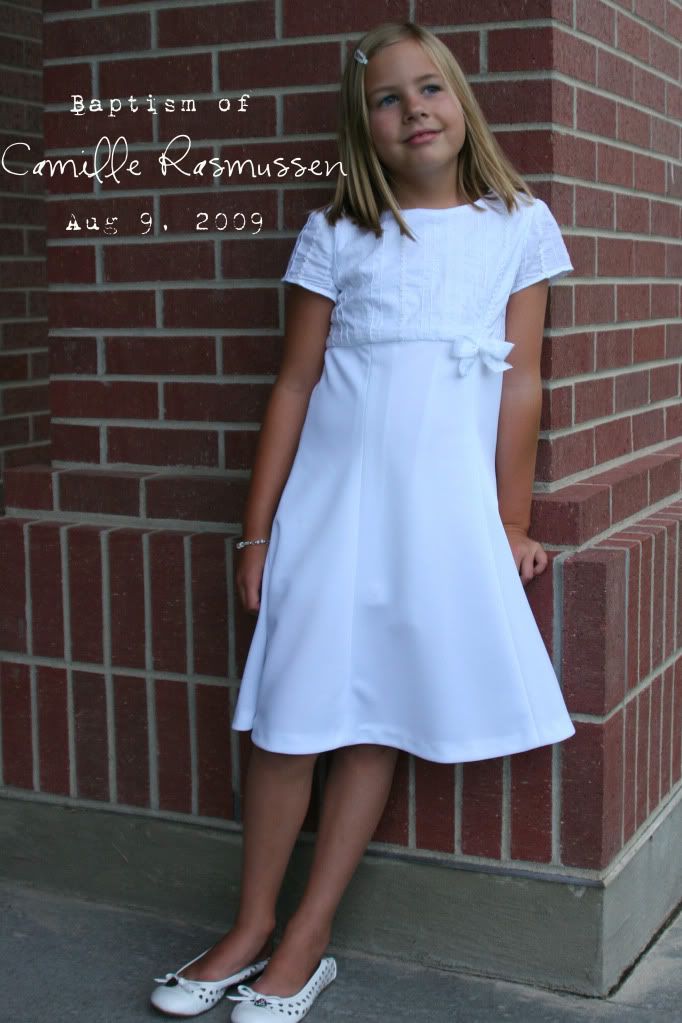 "You are to do the choosing here and now during this exciting and wonderful time on earth. Moral agency, the freedom to choose, is certainly one of God's greatest gifts next to life itself. We have the honorable right to choose; therefore, we need to choose the right. This is not always easy."
-Dieter F. Uchtdorf
8 years ago today this little girl came into our lives. She came with a definite mind of her own from the very start. She is also sweet, funny, ornery, determined, and often daydreaming.
She actually celebrated her birthday earlier in the week, so today she was able to have her baptism on her actual birthday. It was a very special program and we're proud of her decision. The shoes were new and she insisted on wearing them to church earlier in the day, so by the time of the baptism she had blisters forming and she didn't want to keep them on. That's why they are only half on in the photo. After the baptism we were having refreshments when the tornado sirens went off. I was concerned because I had just taken a picture of this outside.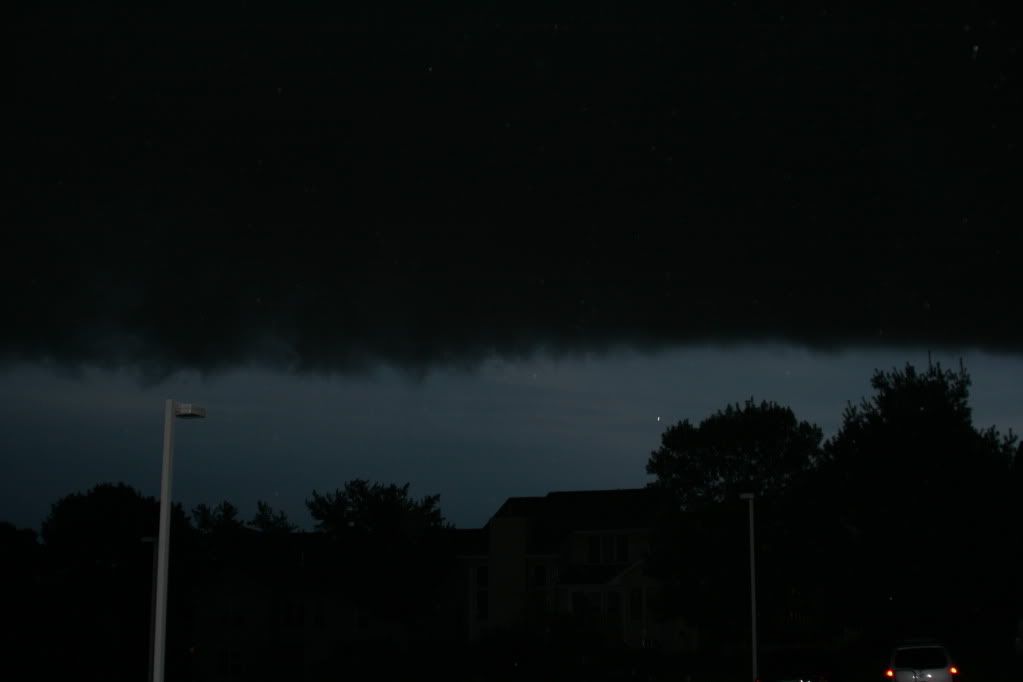 It appeared to be a wicked looking wall cloud. We all went to the gym for a bit until we were able to determine that it was safe. It turned out to be due to 80 mile per hour winds; only a tornado watch. It will make it very memorable all the same.
A special thanks to all that helped with the baptism in any way. There were so many generous people who put in time and effort to make it a success. A special thanks to Vicki Garbett who made the beautiful baptism dress for Pokey, Kathryn Oliviera who helped in the kitchen until everyone was gone, the valiant girls for singing on such short notice, Emily Goddard for playing the piano, family for all of the endless acts of service rendered and participating in the program, those who supplied yummy treats, and all those who attended. Thanks!!
I wanted to share the program, but it is in a file I am unable to download, so I thought I'd share the cover picture.
It read, "It's Great to Be Eight" along the bottom. Maybe I'll share it later once I convert it to different file, but I have it in publisher right now and I don't have that on my computer here at home.
The picture was taken at the balloon fields last weekend. When everyone else was watching the balloons land she was off in a field picking weeds. Totally Pokey!!
Pokey, we love you and are glad that you are part of our family. I can hardly believe how fast the last eight years have flown by, but I'm thankful to have been a part of them.