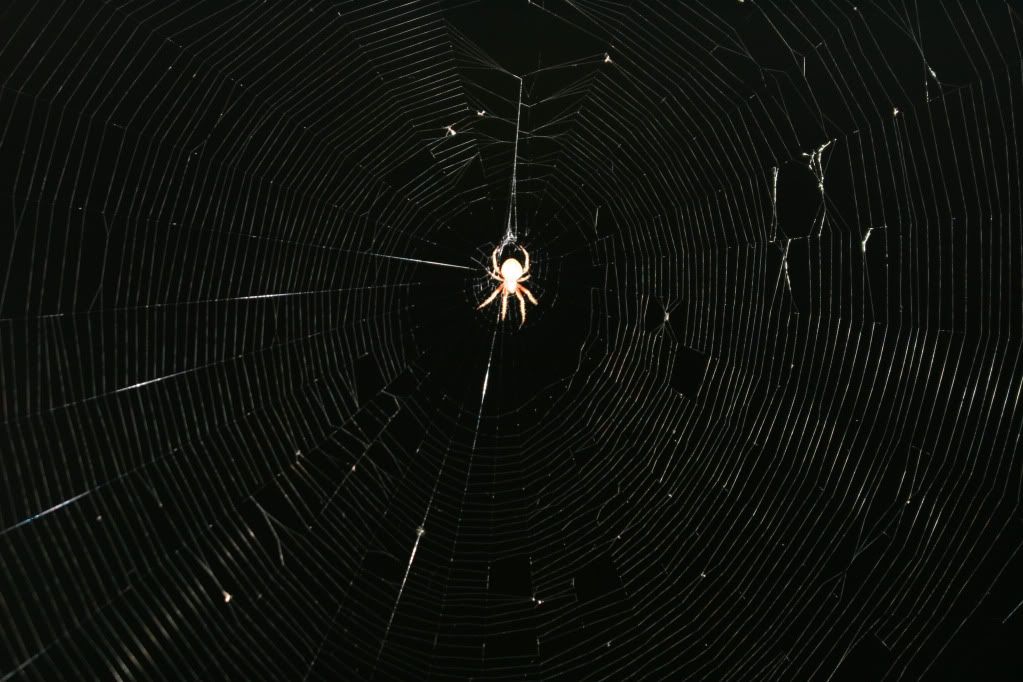 The itsy bitsy spider climbed up the water spout.
Down came the rain and washed the spider out.
Out came the sun and dried up all the rain.
And the itsy bitsy spider climbed up the spout again.
The sun came out today and so did Charlie (as Little Man calls him). We've been watching him all day and decided it would be best photographed at night. I probably should have set out a tripod, but am very tired tonight. This photo was done in a manual setting, handheld and is untouched, unedited, and uncropped. Nature at it's best. I was thinking of using it closer to Halloween, but couldn't resist. As I was taking pictures a bat flew in front of one of them. I would have used it, but it was very blurry.
In other news:
There was only minor flooding reported from the rains. The most memorable one was the Westdale Mall. Several of the city offices which relocated to the mall after the floods last year suffered some water damage. Cedar Rapids wasn't hit too hard. Palo, Central City, Monticello, and Shellsburg were hit the hardest. The sun has been out all day doing it's job to dry things out. It's just been a scary reminder of the water we experienced last year
Little Man and Pokey got through their first week of school and I'm happy to report all went well. They both like their teachers very much and are working on establishing friends. Pokey had a playdate with a little girl named Gabby today.
We have hired a realtor in Utah to do a short sale on our home there. We are praying that we will be able to get someone to make an offer quickly and that it will not be too painful. We have really thought through all of our options and have done extensive research.