"Life is like a piano... what you get out of it depends on how you play it."
-Unknown
I decided to take the plunge and teach the children myself. After a little research I found out that $17/half hour session is pretty reasonable for a teacher with a degree, but I'm still trying to decide if it was a fit or not. Haldan thinks that I'd be willing to pay the money if I loved her. So, we're trying it my way for a few months. Today was Little Man's turn. He did ok, but we spent much of the lesson on theory. I've decided we need to go back a little and review notes. Once we catch up in theory I'll let him continue. It amazes me how he can play so well and not know what any of the notes are. Don't know yet how this will go. Pokey will be on Thursday. Maybe that will be more telling.

Totally random, but I wanted to include a picture of these kicks Pokey got. They were $10 at Wal-Mart. They fall into the "ugly" category for me, but Pokey likes them and who am I to argue with $10? As I was looking at this photo I realized that they are just like some shoes I owned in 7th grade, only they had a purple stripe. Has anyone else noticed how all of the old 80s are totally coming back? All you have to do is set foot in a Justice and you'll get the picture loud and clear. Skinny jeans, tie-dyed, loud, bright prints on oversized shirts. Kinda scary. I thought all that was finally behind me. Have designers out there run out of fresh ideas? If so, 80s is not the decade to bring back! Hopefully big hair isn't going to make a come back anytime soon. I draw the line there.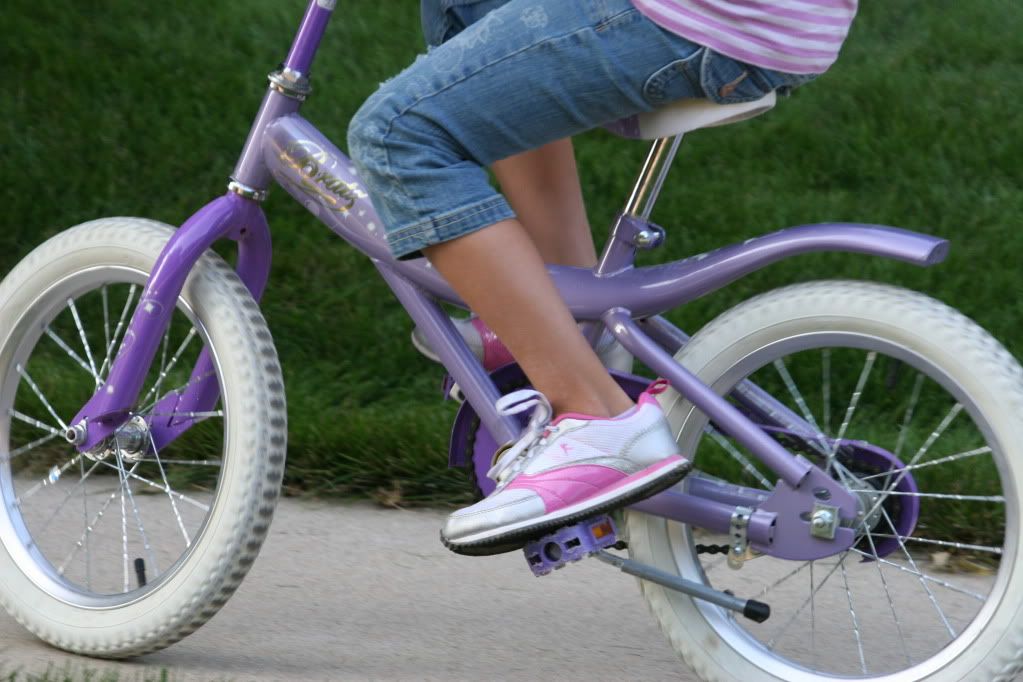 In other news:
I started back to work today. I was hoping my mind would be less cluttered by now because working and having this much chaos in my mind is not a good combo. Hopefully life will calm down soon and I'll find a happy balance.
Haldan has been putting in 15+hour days working/studying. Hopefully it will pay off. The children have really been missing him, especially Little Man. He was pretty upset about it tonight.
I received a comment on my blog today from a random person and it couldn't have been more timely. Thanks for the kind comments. Turned out to be my niece's dance teacher. I know that I am documenting our life, but there are so many stressful days where I have little left to give at the end of the day and the thought of having to post a picture is the last thing I want to do. I do love taking photos and some days I have hundreds. Other days it's dark before I realize I have none. If you haven't tried the project 365, you should give it a try. Find a picture to represent your life every single day. It really does challenge you- in many ways, especially when you're really tired. The book I'm making is coming together and totally makes it all worth it. When it's complete it will be a treasure for years to come. But it's great to have others enjoying the work as well.