As I was out running this morning I took a different turn and found this pond. I was instantly drawn to the beautiful lily pads. I didn't have my camera with me, so I went back later to snap some photos. I was again reminded of the beauty that is around us if we but look for it.

I have found a new favorite recipe that I got from my friend Michelle. (Possibly a Martha Stewart?) I don't often make homemade cookies (too tempting), but I wanted to celebrate the completion of the kid's first full week of school. They are flourless and very tasty. They are not too difficult to make, although a wooden spoon was broken while mixing today. If you don't have a great monster cookie recipe, you should give it a try.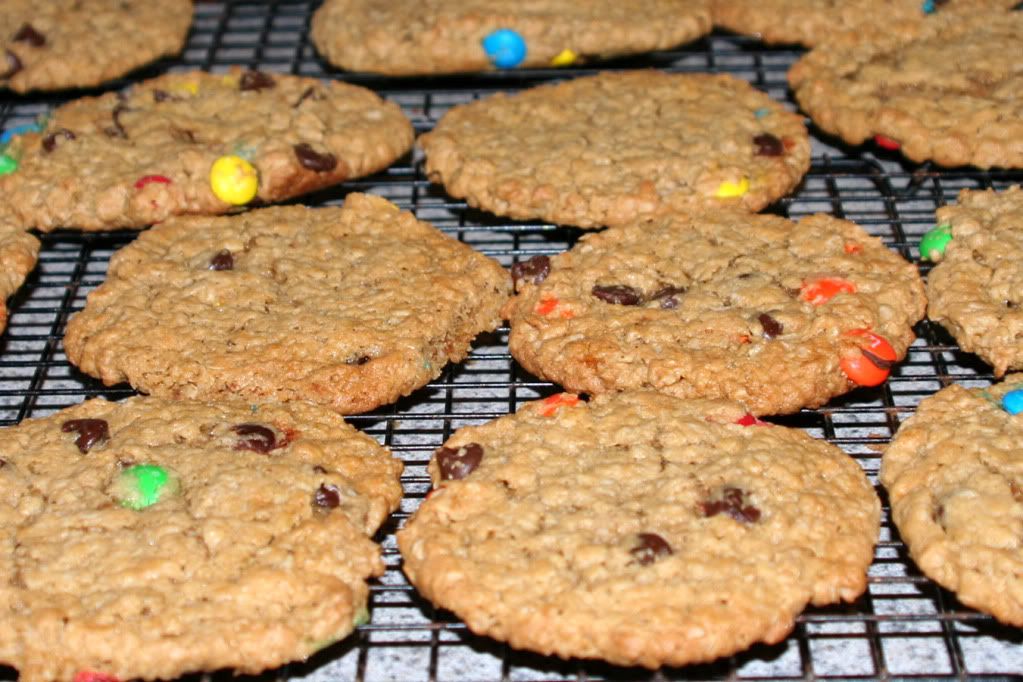 Monster Cookies
6 eggs
2 cups sugar
½ tbsp light karo syrup
1cup butter
2 cups brown sugar
½ tbsp vanilla
4 tsp baking soda
3 cups peanut butter
9 cups quick oatmeal
1 cup chocolate chips
1 cup M&Ms

It helps to have butter and peanut butter mixed together first. Mix in order given. Place balls of dough on cookie sheet with parchment paper. Flatten with wet bottom of glass. Bake at 350 degrees for 12 minutes. Don't overbake. Use very large pot or bowl to mix in.
BTW, I'm looking for organizational ideas for recipes. I consider myself a pretty organized person, but when it comes to recipes it's a bit of a disaster. I've been in search of a new system. Let me know if you have something that works well or have heard of anything.