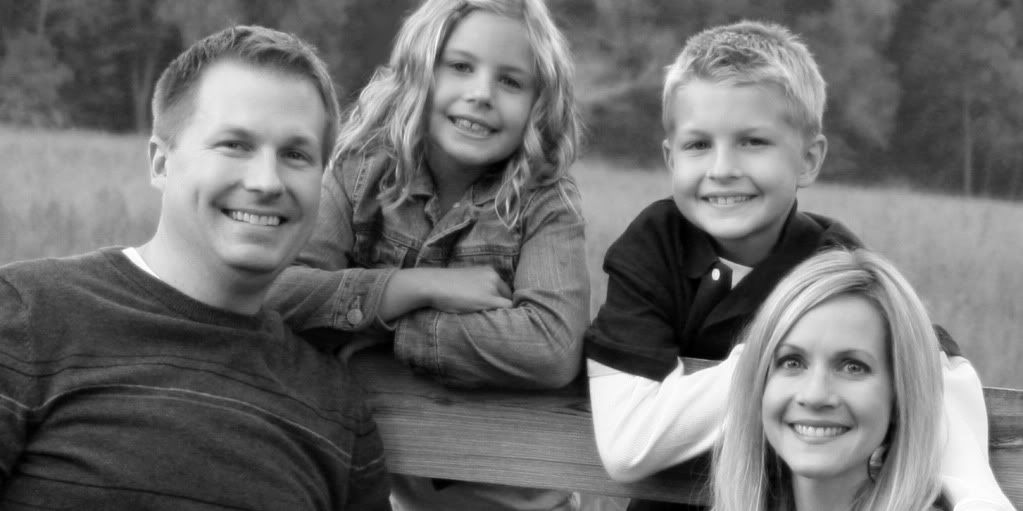 "Our Heavenly Father has organized us into families for the purpose of helping us successfully meet the trials and challenges of life. The home also exists to bless us with the joys and privileges of family associations. Our family is our safety place, our support network, our sanctuary, and our salvation."
(Rex D. Pinegar, Ensign, May 1990)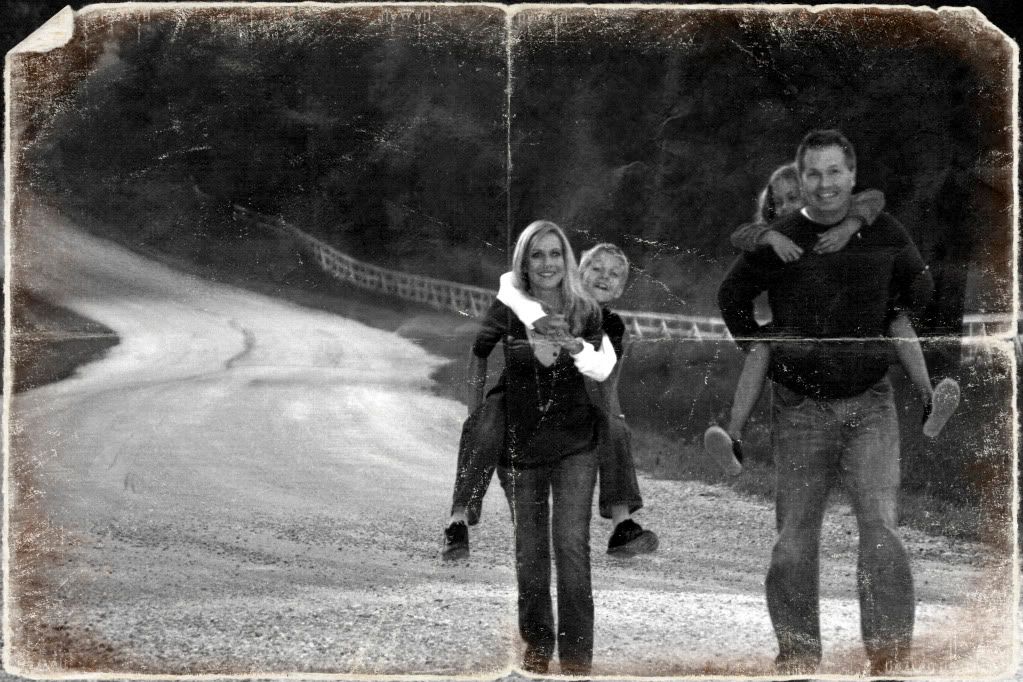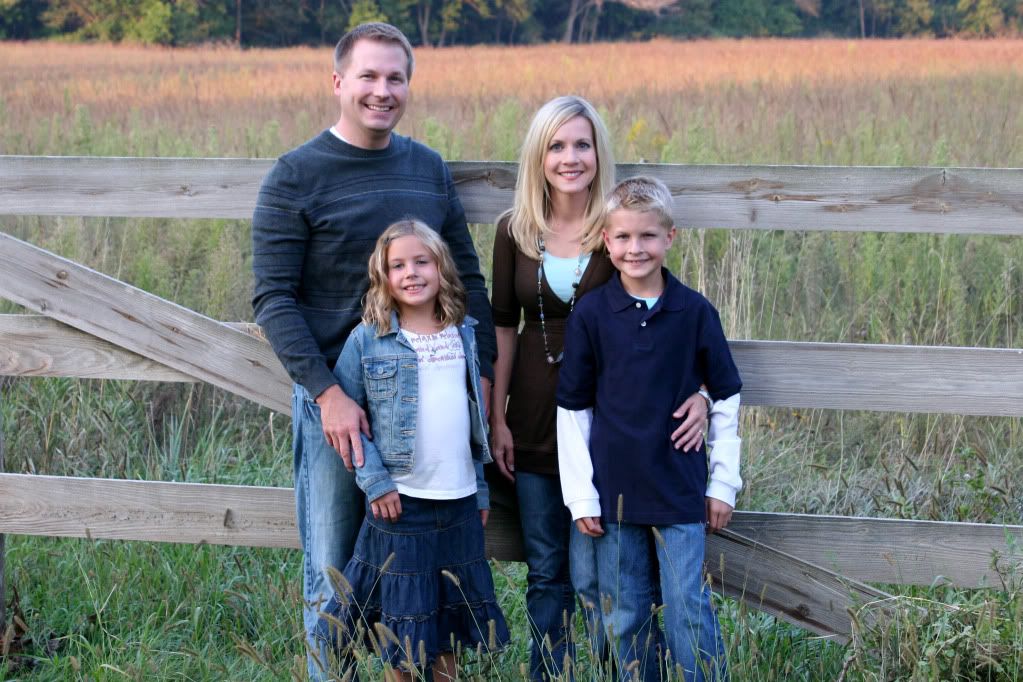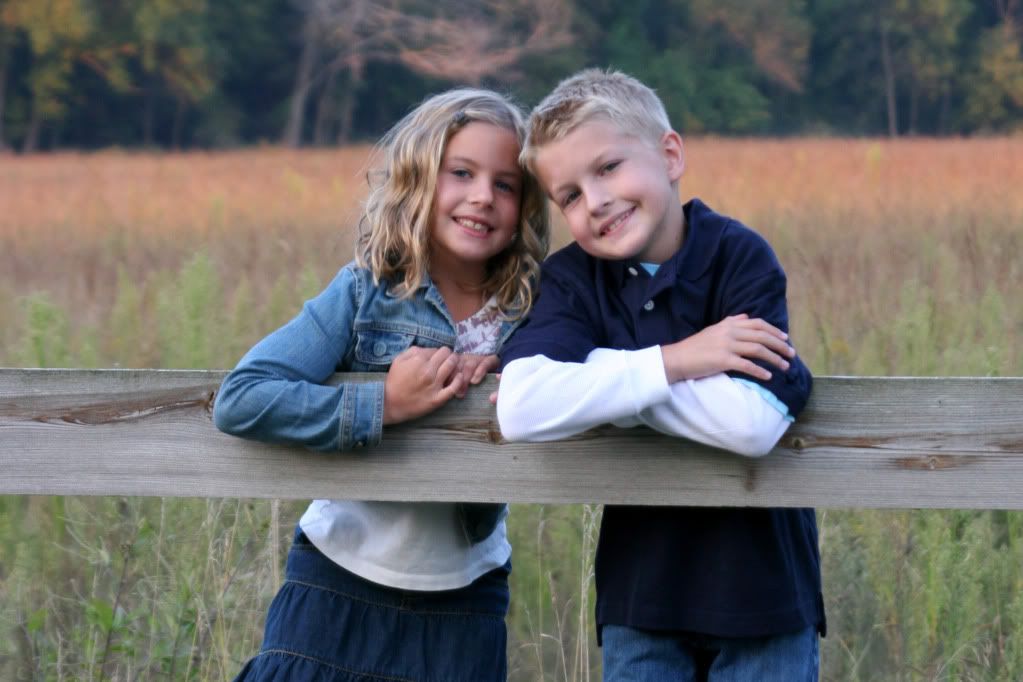 A big thank you to Becky Ford for doing such a wonderful job with our family photos. We did them this evening in a remote location along Indian Creek. Wish we would have started about 30 minutes earlier. We started about 7PM and it got dark a little too soon. We were unable to get any great pictures on the bridge due to poor light and Pokey's bloody nose. We had absolutely no tissues, so our photographer literally took her shirt off her own back to rescue her. Luckily she'd worn two, but a selfless act nonetheless.
After doing some research I just wasn't satisfied with the quality of photos available, especially for the price tag. I am excited that Flash Digital Portraits (at Coralville Mall) now does photos on location, but still a little pricey. I just want to get as many poses as I want and then go home with a CD to do as I wish. Sounds like a business in the making. My friend Becky also enjoys photography, so we decided to do a swap. We figured if it didn't work out we're not out anything.
I've been thinking how much things have changed since the kids were little. It wasn't but a few years ago that I got my EOS 20D. What a world of difference a camera can make. The children were born before digital and when they were toddlers I got my first digital camera. I think it was an HP and it was extremely slow. By the time the camera took the picture the children were never in the frame. Needless to say I didn't take many photos. (Hard to believe, I know.) We didn't even have a camcorder. I know the kids get tired of seeing the camera, but I feel so blessed at the ease I am able to document their lives now.