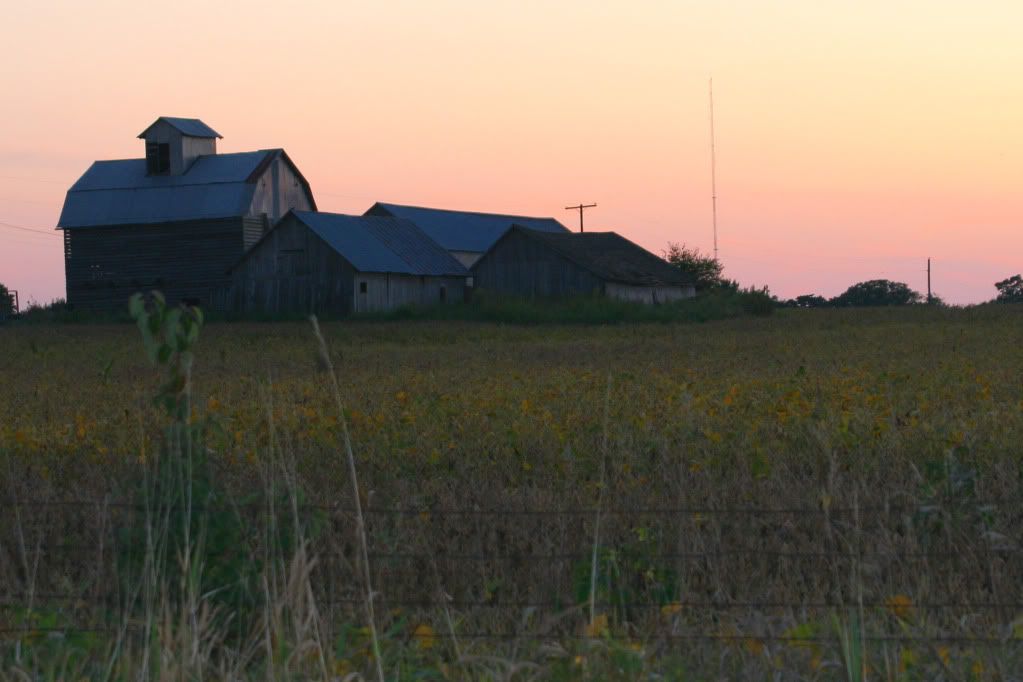 "There is only one day left, always starting over: it is given to us at dawn and taken away from us at dusk. " Jean-Paul Sartre
It always amazes me how even an old rickety barn can look beautiful in the right light through the lens of my camera. Tonight in between shuffling kids to and from activities I went in search of a picture. My goal was a sunset, but it came and went too quickly. When I got home and reviewed my pictures I was surprised at the beauty of this farm. Too often we drive by and don't give it a second thought. We have farm land all around us and yet we never think of it for it's beauty. I'm thankful that the Lord, in all his infinite wisdom, decided to change up the landscape so that there is diversity from state to state. It is quite different from the mountains of the west or the oceanviews along the coastlines, but it's home to us and it's beautiful in it's own right.
Just a quick side note: I worked hard on Pokey's hair this morning to make it super cute. After school we were talking about it (by then it had lost most of it's cuteness and one of the rubber bands had broken- two ponies became one messy one). She told me no one gave her any compliments and infact while standing in line to go into her classroom (before school) some boy asked her why she still had "bedhead". Still processing... and trying hard to not let it get to me.