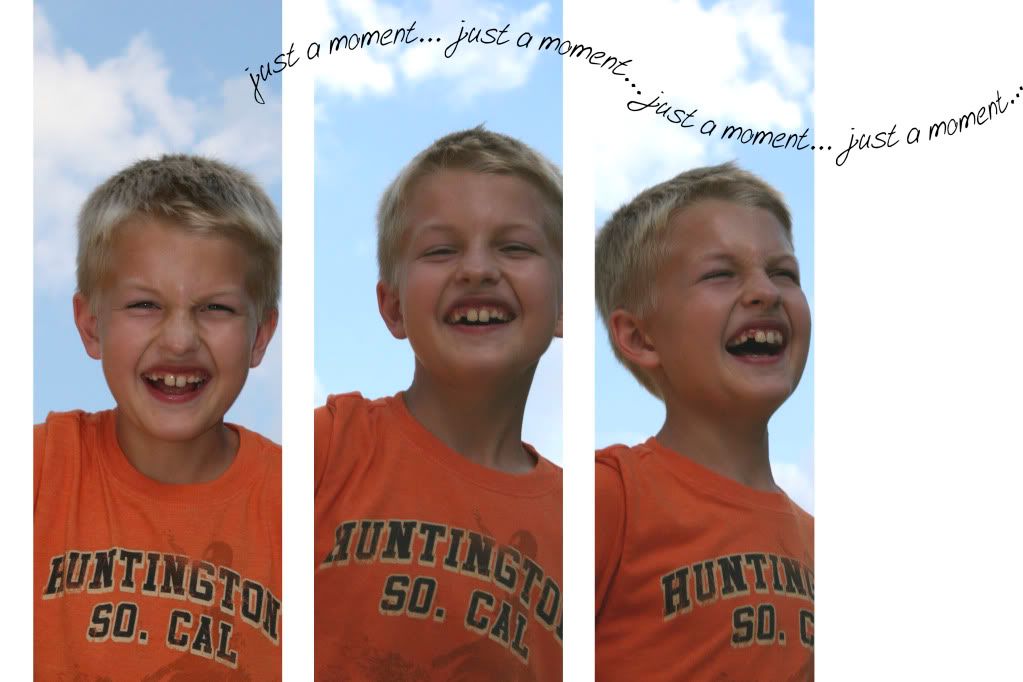 "The most wasted of all days is one without laughter."
A grape mustache. A big smile. A happy boy. Life is good.
So glad the day ended on a better note than it started. So great to see genuine joy, the kind you just can't fake.
Update:
It's been a long week, but we've enjoyed beautiful weather here in the midwest. 70s and sunny. Rain is forcasted for this coming week, so we've been soaking it up while it lasts. Little Man's soccer game today went much better than Thursday night when they got crushed. It was painful to watch. I was worried it could be an indicator of games to come, but they won 8-0 at today's game (putting my concerns to rest). Little Man got 2 goals and 1 assist and he claims he had fun even when they lost miserably. I guess it's not all about winning and I'm glad Little Man has his priorities straight. Thanks for the reminder Little Man. Pokey's ice skating went well today also and they've decided to move her up to the next level because she's completed the requirements in level 1. She was starting to get a little bored, so this will be good. Piano didn't go so well this week. Only made it 8 minutes into Little Man's lesson and didn't fit Pokey's in with the soccer schedule. Hopefully we can play catch up next week. The guinea pigs are doing well. Little Man has been very responsible with the cleaning and feeding schedule. We got an enclosure so they could go outside. We couldn't put them on the grass since it's treated, so we put them in the bark in the back and they loved it. So far so good. They are very funny creatures, always wide eyed and alert with strange little sounds. We clipped their nails this week... a bit of an adventure. Not too much else to report. We're keeping busy and making our way.