LAZY CRAZY DAYS OF SUMMER

Jun 3rd - Aug 26th

Hosted by Kristi of Live and Love out Loud and Project Alicia.

This challenge is now closed.
Here is the complete schedule.
June
Week 1, 3rd- Flowers
Week 2, 10th- Refreshing
Week 3, 17th- Water
Week 4, 24th- Yellow

July
Week 5, 1st- Light
Week 6, 8th- Patriotism
Week 7, 15th- Critters
Week 8, 22nd- Motion
Week 9, 29th- Bubbles

August
Week 10, 5th- Summer Treats
Week 11, 12th- Fun with Friends
Week 12, 19th- Blue Skies
Week 13, 26th- Sweet Summer Finale

You can find the Top Five Pics of the Week for Weeks 1-13 here.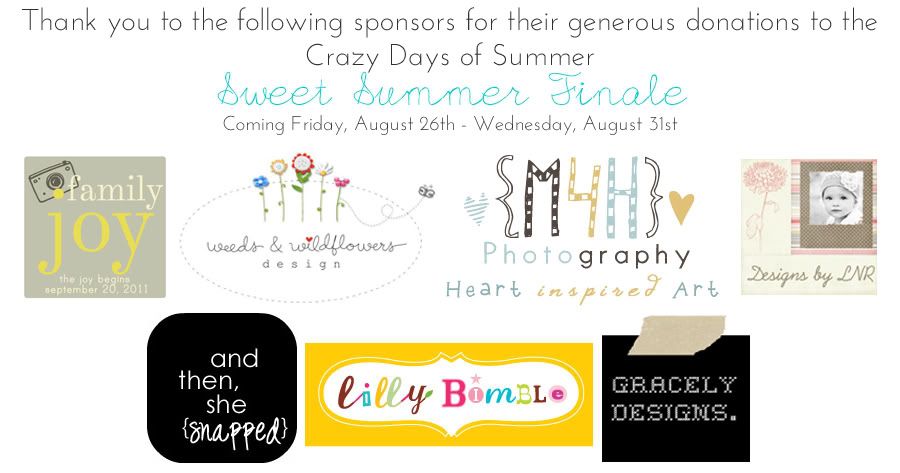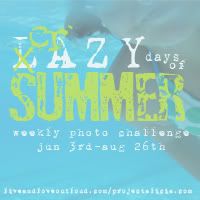 And thanks to all who participated in this challenge! Kristi and I had so much fun getting glimpses into your lives. Make sure to stop back for the
Shades of Autumn Photo Challenge
. It runs Oct 7th - Nov 25th. See ya then!