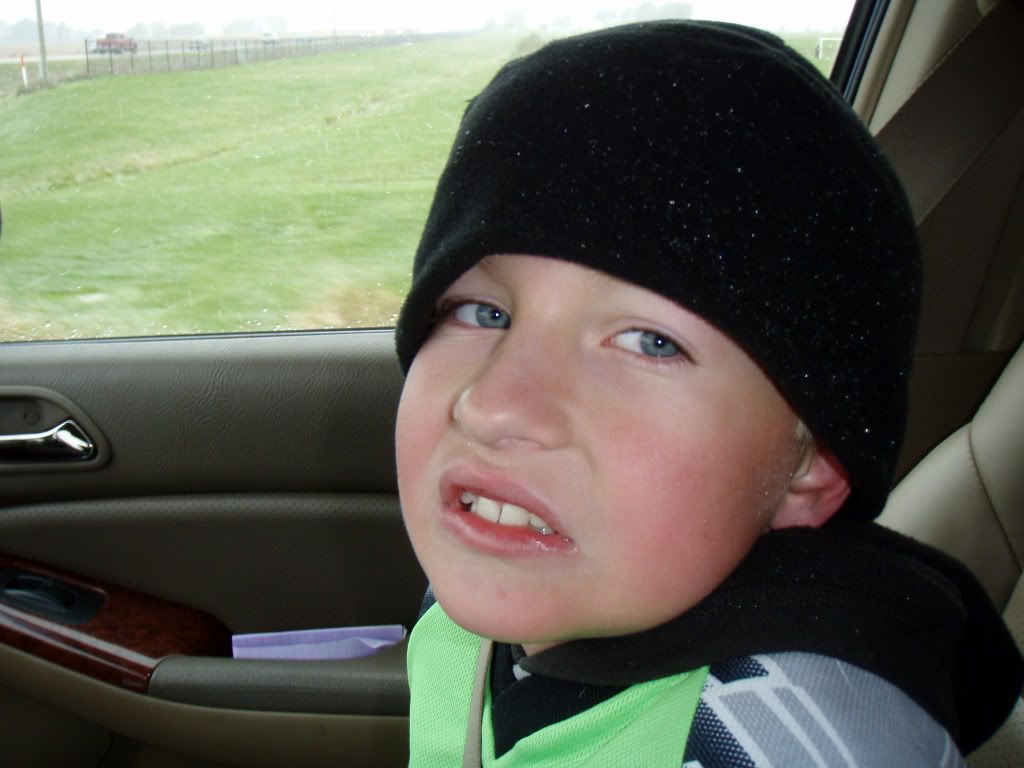 It was a

freezing cold

, need some

hot chocolate

kind of day...
We had our first snow today. It was mostly just flurries. We had a very small accumulation and then it turned wet and was gone quickly. It's way too soon for this though. It seems to be a pattern though in many parts of the country. Curse you weather... it seems to be foiling our vacation plans at every turn. So, now we move on to plan D. (Not quite sure what that is yet.)
In other news:
Little Man got his first pimple this week. (You can kinda see the remains of it on his chin in the photo above.) He'd probably kill me if he knew I was sharing, but wanted to document this milestone. He also seems to have dislocated his finger playing intramurals. It's still swollen, but doing better.
Little Man's team won the soccer game today 5-0. Picture was taken by Haldan with his Olympus Stylus 770SW following the game. I had to take Pokey to ice skating, so was unable to watch Little Man's game. Shucks.