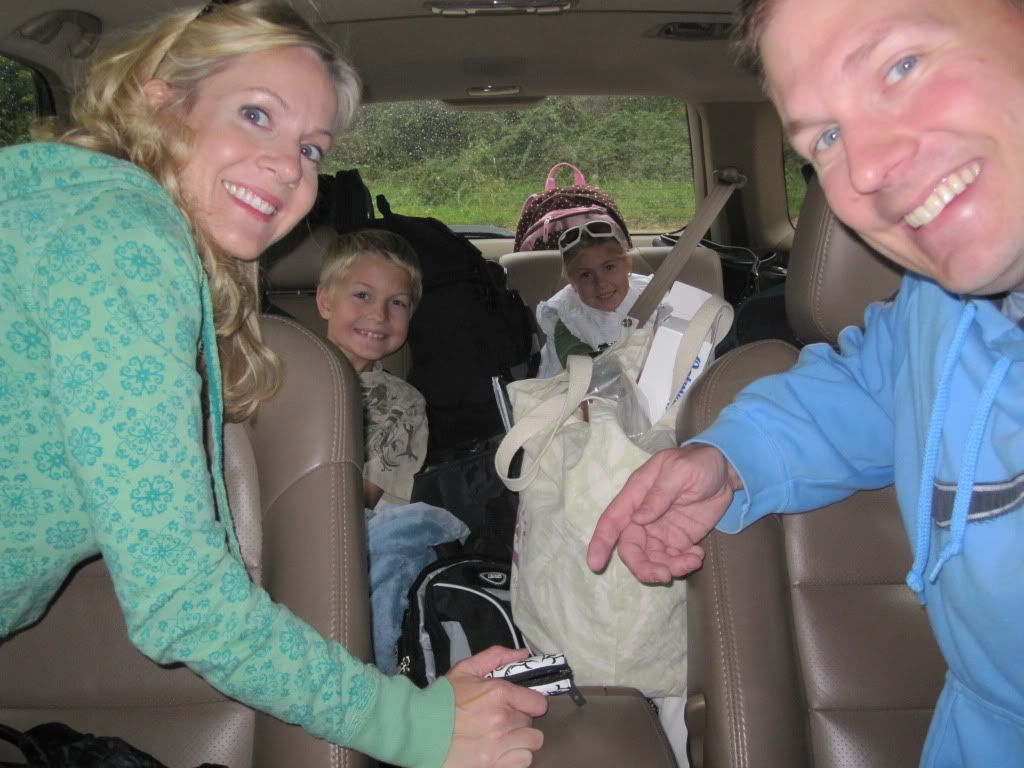 "And that's the wonderful thing about family travel: it provides you with experiences that will remain locked forever in the scar tissue of your mind." -Dave Barry
Sitting at the Flying J in Sayre, Oklahoma on a road trip adventure- that's what we're calling it now. (We've stopped counting how many times it's changed.) We're on a quest to find sunshine.
Highlights include:
moldy gummy worms (Haldan doesn't believe me, but I swear- spit it out the window)

DVD player nearly busting my eardrums as it experiences a quick death (possibly caused from a faulty outlet splitter that actually melted.)
having 6 electrical devices plugged in at one time (pathetic, I know)
packing a suitcase for an unknown destination
a movie from Red Box
12 hours in the car and still counting...
Hopefully scenic pictures to come. Stay tuned to see where our adventure takes us.