We lodged in Amarillo, TX last night about 2:30AM and arrived in Albuquerque, NM about 3PM this afternoon. We thought that would be our destination, but ended up in a Homewood Suites north of Santa Fe near Pojoaque. Love the suite we found.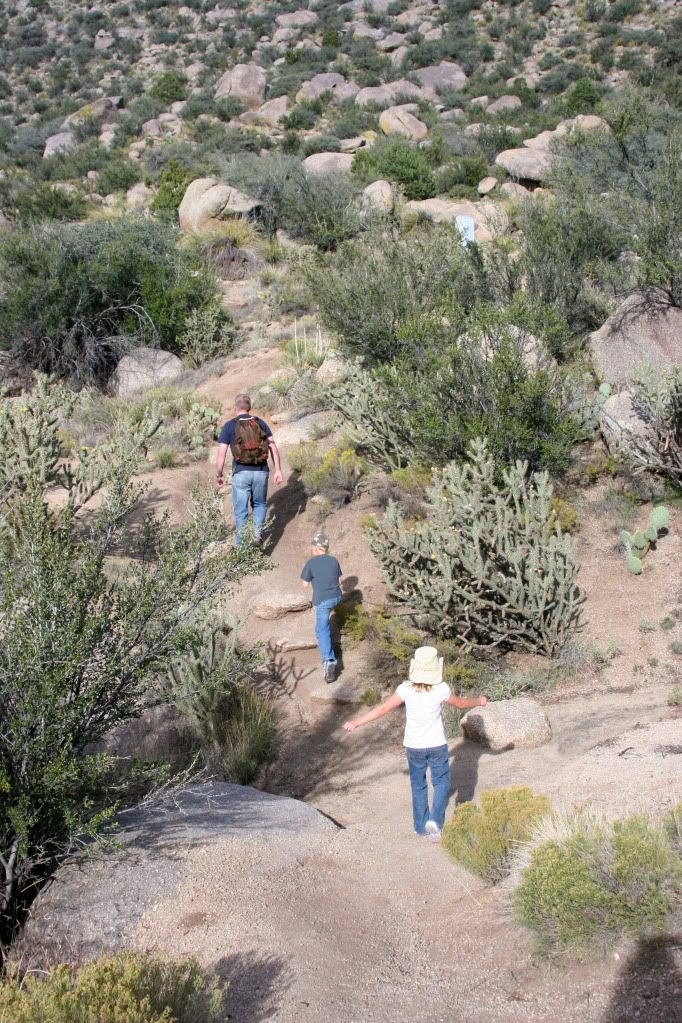 "We should come home from adventures, and perils, and discoveries every day with new experience and character" -Henry David Thoreau
So, we wanted adventure and adventure is exactly what we got today. We arrived in NM in the afternoon, picked Pokey up some hiking shoes, and headed up to Sandia Mountains/wilderness area for a great hike and then a tram ride down. At least that was our plan when the hike began. It was a beautiful, sunny day- perfect for hiking. We started in about 4PM thinking it was an 8 mile hike to the top. The tram closed at 8PM and we had high hopes that we could hike it up within 4 hours and ride the tram back down. The hike had other plans for us. It was not like any national park I'd ever hiked at. It was a very rugged, rocky terrain with loose gravel and multiple windy paths that were confusing to say the least and not well marked. We ended up at some dead ends several times and must have lost at least 30 minutes meandering about trying to find our way. 2 1/2 hours into the hike we finally reached a sign that said, "7 miles to crest". It was at that moment we realized we had bitten off way more than we could chew. Our 8 mile hike was actually more like 10. The sun was starting to set and we knew our only hope was to turn around and go back the way we came. I was starting to panic, knowing full well that we would never make it back in time. When the sun went down and it was pitch black we would be lost not knowing what way to go with rocks and cacti and wild animals. Pokey began to cry and I tried to keep it together for her. Haldan offered a prayer, asking our Father in Heaven to help us find our way safely. We did have a backpack with water, power bars, jackets, and a pocket knife, but we failed to bring any fire starter or flashlight. I was able to use the light app on my iphone to help Haldan try to lead us down the mountain. We had entirely lost the path and our only hope was that we could make our way down safely and find a house that we had remembered seeing inspite of the many obstacles before us. It was about that time that I stepped on a cactus and the thorn went through my foot. It was painful and when I yelled out it only made the kids more afraid. So, Haldan tried to pull it out and I limped my way down the mountain in the dark. We were able to find a road and a house and the elderly couple were very nice and drove us to our car. We never did the tram nor did we make it to the 10,678 foot crest, but boy will we remember this hike. We learned invalubable lessons and to work together. We also had a prayer together the minute we made it to our car to thank our Heavenly Father for watching over and protecting us and bringing us safely down the mountain in the dark. When we are faced with such perils it is a comfort to know that we are not alone.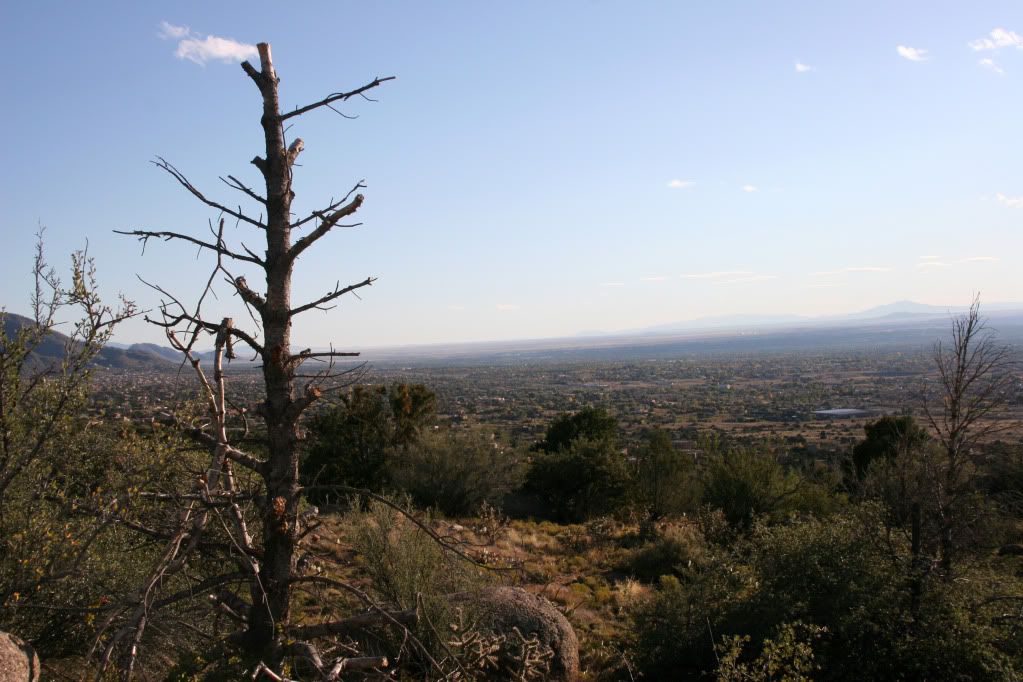 This photo was taken towards the beginning of the hike.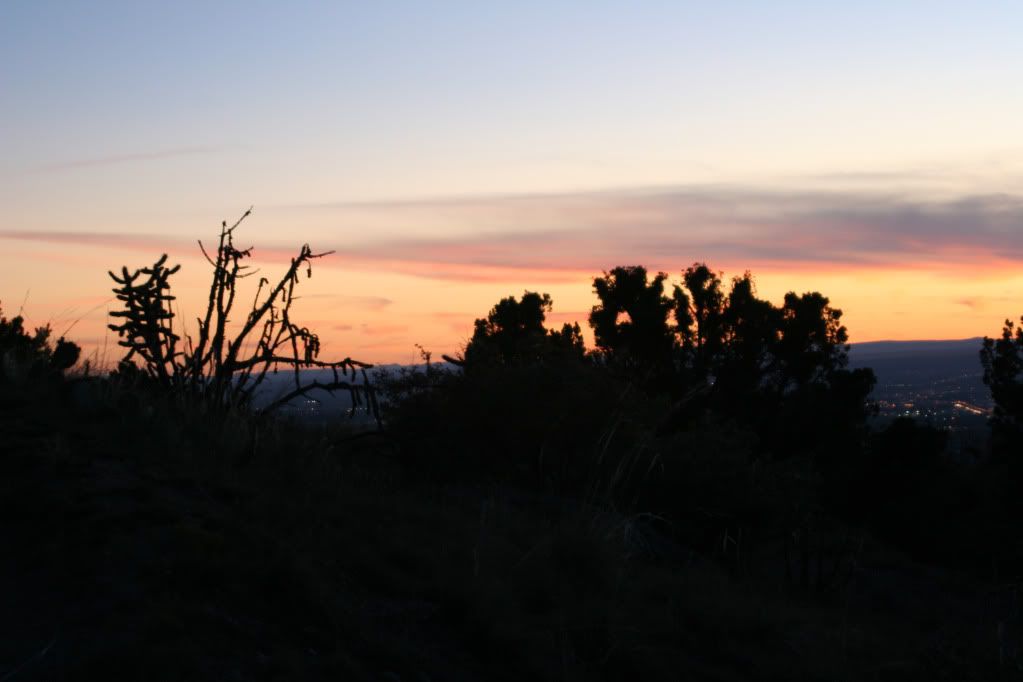 This photo was taken at dusk.
Due to the sense of urgency, getting up the mountain and then back down... I didn't spend much time or thought on photos, but managed a few. These really do not do justice. It is beautiful here. we love it and could totally live here.