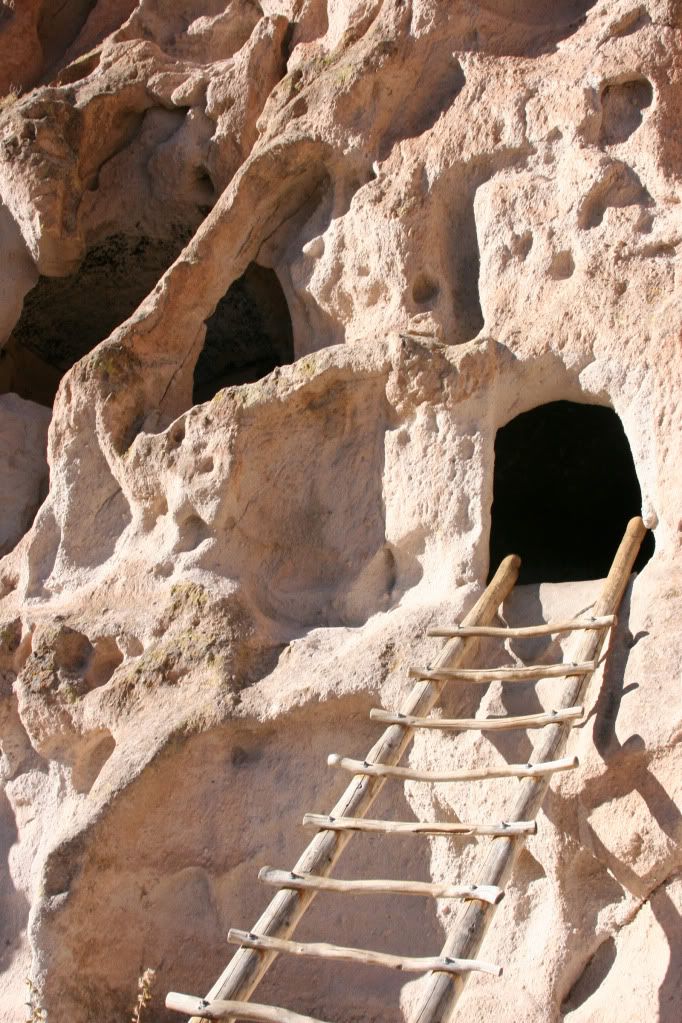 Boston for beans, Seattle for rain, San Francisco for bridges, and Santa Fe for a long, far look at what God made."
Home Country, Ernie Pyle

We love New Mexico. It's such a beautiful state with such diverse landscape with so many fascinating things to explore. I wish there was a power plant here.

The highlights of the day include:
Horseback riding up the Sangre De Cristo Mtns, beautiful scenery and a sore kiester
Hiking in the Bandelier National Monument on a paved trail with a map in daylight; climbed the 140 feet to the alcove house by ladder- very cool
Stopped at Camel Rock, which is exactly as it sounds.
Sore toe from the cactus. Don't know if it's poison or some cactus remnant or both.
Pokey has come down with a cold, poor girl.
Too many amazing photos to choose from so I'll have to post a slide show later.