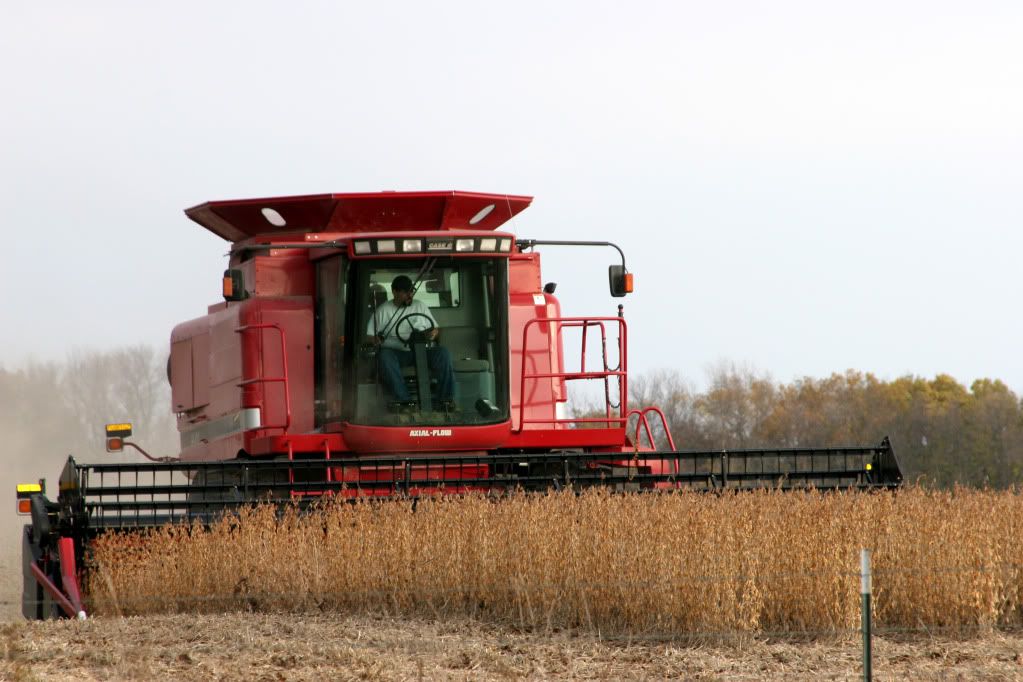 "It is only the farmer who faithfully plants seeds in the Spring, who reaps a harvest in the Autumn." B. C. Forbes
So, no Project 365 would be complete without the harvest picture. It's been a good year for crops here in Iowa and tonight there were many farmers out running their combines. Dad, this photo is for you.
It got up to 70 degrees here today and the rain forcasted never happened. Couldn't ask for a better Oct 21st. Maybe we brought some of the warmer weather home with us.
On another note, I've had several people ask how we got that picture in the leaves yesterday. So, for those of you who care to know we actually took it ourselves. We set up the tripod and used my little canon point and shoot camera. It was a perfect day because it was overcast. I'm sure if it were really sunny it would have been near impossible to keep our eyes open. As it was Little Man struggled with that. I realized today the reason my eyes are such a light blue color is because my pupils are so small. Generally they are very large and are a darker blue color with not much of the iris showing. Pretty cool effect. If you're looking for a cool family photo you should give it a try.
Only 70 days of my P365 left. Can you believe it? Wherever does the time go?