DAY 299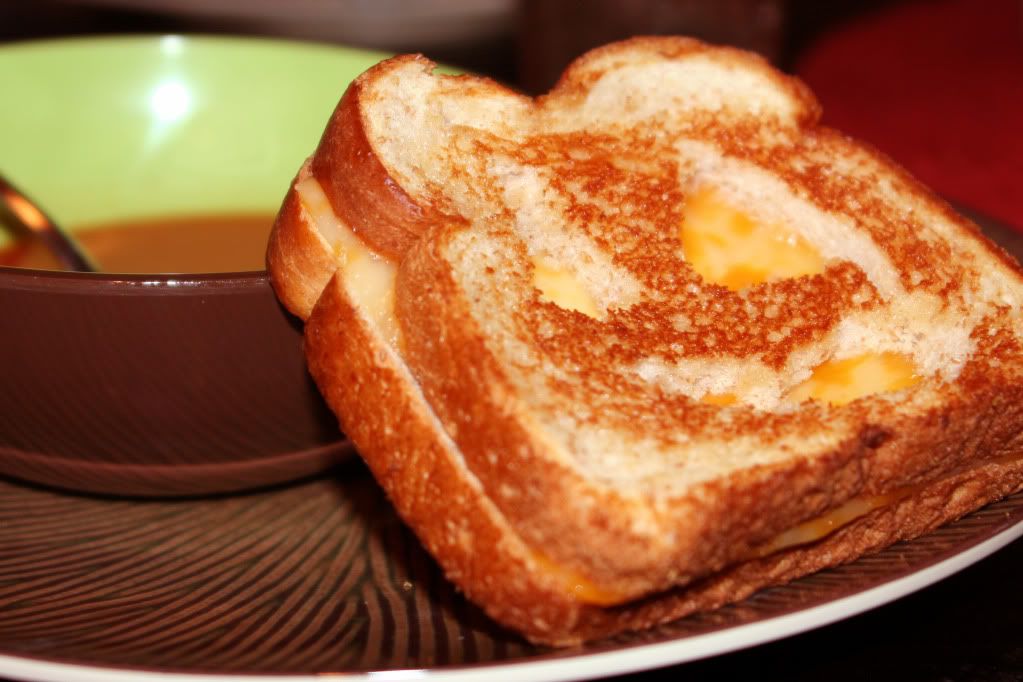 "Food, like a loving touch or a glimpse of divine power, has that ability to comfort."
Norman Kolpas
It was a grilled cheese and tomato soup kind of night in the Rasmussen household. So, I decided to make it fitting for the season.
Grilled Cheese Jack-O-Lanterns
3 tablespoons butter or margarine, softened
8 slices bread
4 slices Monterey jack cheese
4 slices sharp cheddar cheese
Heat oven to 350 degrees F.
Spread butter on one side of each bread slice. Place bread buttered-side-down on ungreased cookie sheet.
Using a small sharp hors d'oeuvre cutter or knife, cut out shapes from 4 bread slices to make jack-o-lantern faces. On remaining bread slices layer 1 slice Monterey jack and 1 slice cheddar.
Bake for 10 to 12 minutes or until cheese is melted. Remove from oven; place jack-o-lantern bread slice on sandwiches and serve.