"I love to think of nature as an unlimited broadcasting station, through which God speaks to us every hour, if we will only tune in."
-George Washington Carver
I was on my way to the gym this morning when I looked up and saw this small patch of blue sky through the gray clouds. It made me smile for a moment. It's the small things. And let's face it, what else is there to photograph outdoors in November besides the trees and the clouds? It might be the hardest month yet, but I'm pluggin away.
I actually really liked this other picture later in the day too. It was very dark and cloudy and I tweaked it in photoshop and got the photo below. I thought it was a beautiful picture and better yet a great idea as a Christmas card. If you don't have a nice family photo or don't have time to get one, you should look at photos you already have or try snapping one of some trees. Could turn out to be your Christmas card. Unfortunately it probably won't be our card because my husband thinks it looks like a "barren waste land" as he put it. Um, that's sort of the point. This is Iowa. Anyhow, I've already been working on another idea. I guess this will be a back up should my other one not turn out.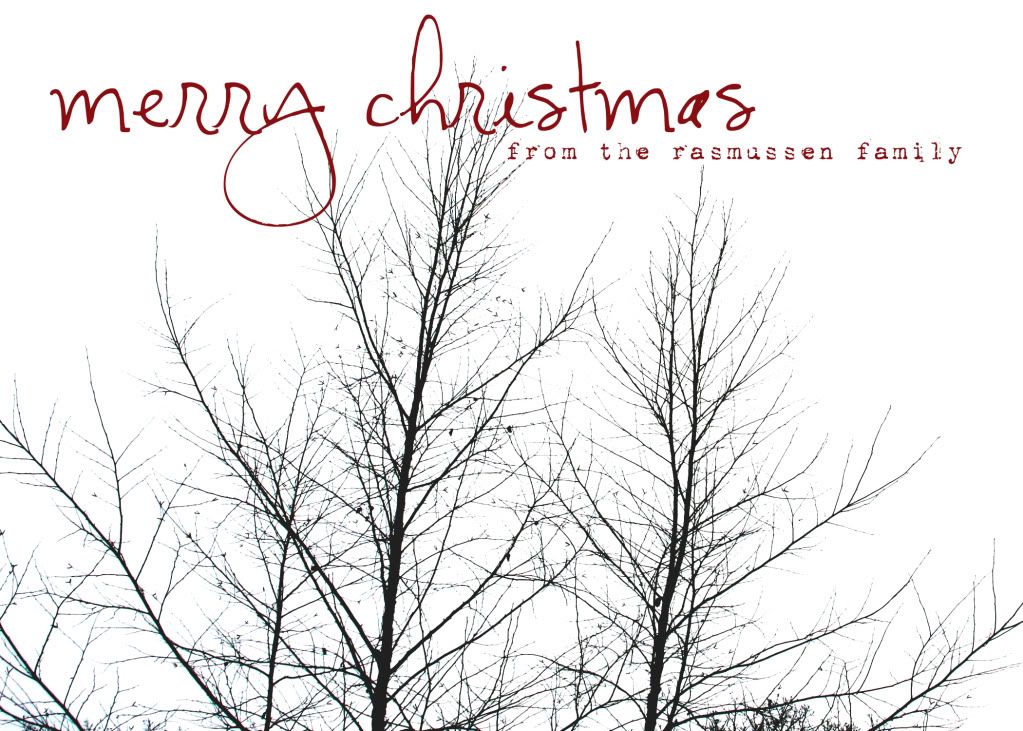 In other news:
I called Shutterfly today and talked to customer service regarding the 7x9 book. Turns out that you had to receive the email with the promo code, or in other words spend lots of money there to qualify. But I must be a convincing sell or the middle eastern guy doesn't understand english well (he sure didn't speak it well) because somehow I got them to give me the free book anyhow. They added the code to my account and I ended up only paying tax. Sweet! So, I was all prepared to diss Shutterfly and now I really have nothing bad to say except that their advertising is misleading. You can see my book here.