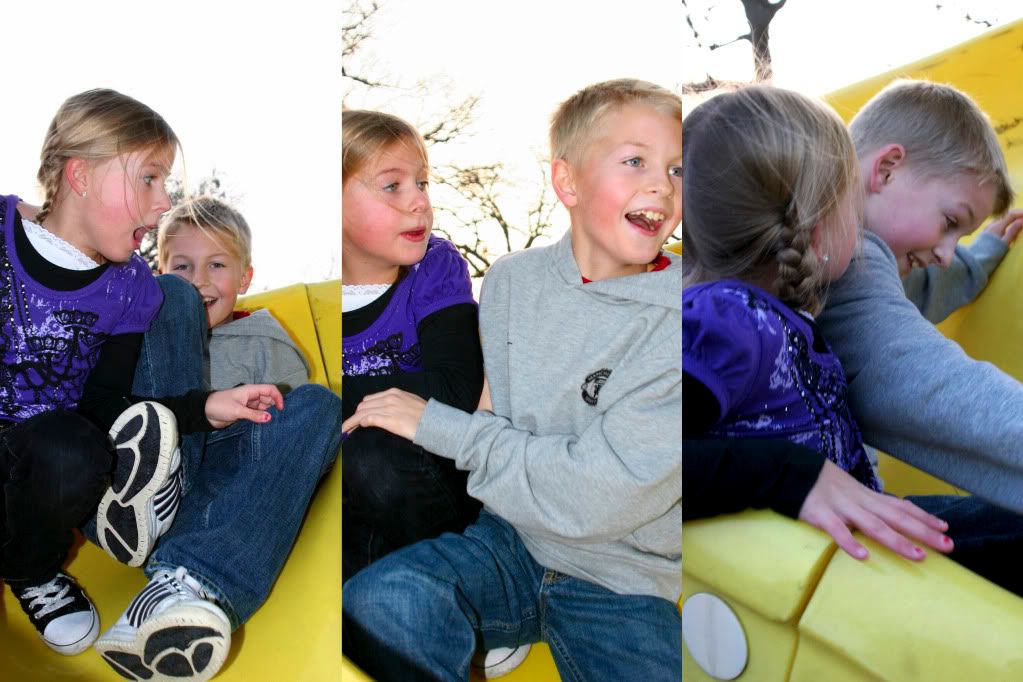 I've been racking my brain today trying to think of a good picture of the day. Then I read Becky Higgin's blog and she suggested that we take pictures of things we are thankful for this week. I thought this was a brilliant way to focus my energies. I love Thanksgiving and the opportunity it gives to really ponder on those things that we are most grateful for. After having a trying day with the children at home it hit me. I knew exactly what it would be...
I am thankful for my role as a mother and the teaching opportunities that present themselves in all sorts of unplanned ways, morning and night. As much as it tries me and exhausts me, I know that I can be very influential in the lives of these two special people; hopefully for good.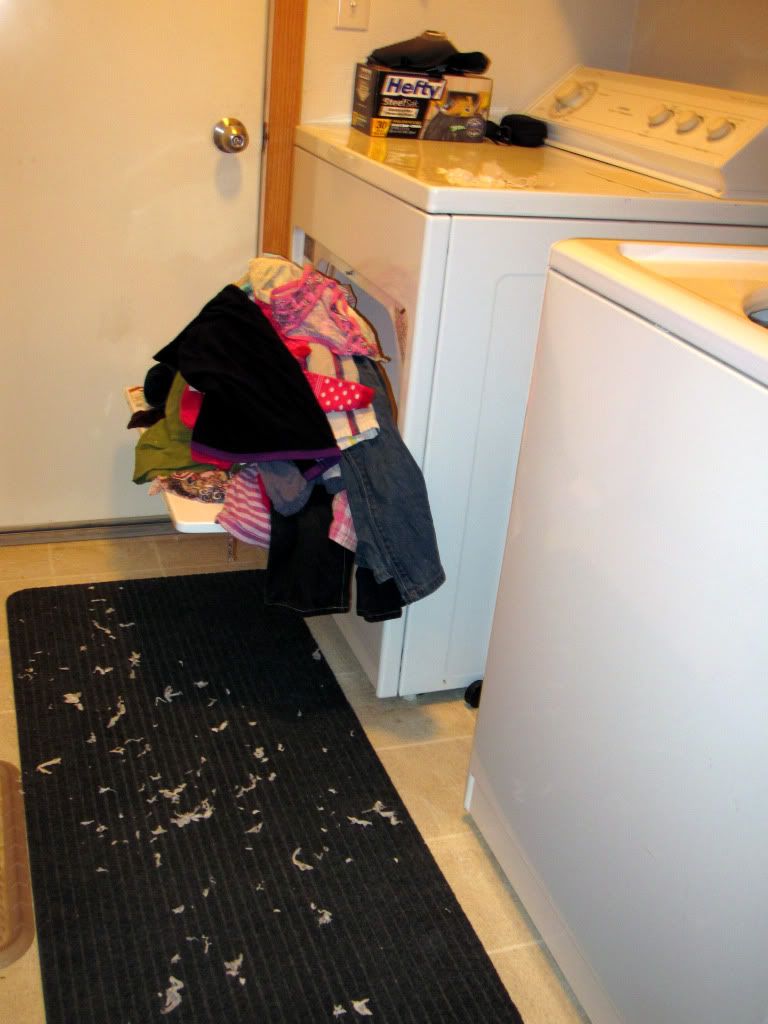 This is the very first thing I did bright and early thismorning. Turns out that Pokey left a wad of tissue in her pocket and somehow I missed it the first time through, so I spent the next hour shaking each and every article of clothing and then reshaking until most of it came out. It wasn't like a receipt or movie stub, this didn't want to come off and really stuck to the clothing. (The photo was taken about half way through.) Still doesn't compare to the crayon nightmare, but not a fun wakup call. It gave me yet another opportunity to talk with Pokey about the importance of not leaving things in our pockets.
She is going through a crazy paper phase, if that's what you want to call it. She's obsessed with it and leaves trails everywhere she goes. Whether it's cutting or stamping or gluing or writing or drawing... she's on it. But her projects are left and distributed around the house and the car. She also leaves wrappers of all sorts. I finally had to start taking away tickets for every wrapper she left out. I removed 4 today. Now I need to figure out how to get her to pick up paper.
So far the ticket reward system is going well. Little Man now has 66 and Pokey has 48. Pokey really wanted to cash in 25 to go to the dollar store, but decided to wait. So, for now they are both saving up for something that requires more tickets.