DAY 327
(Thankful #2 & #3)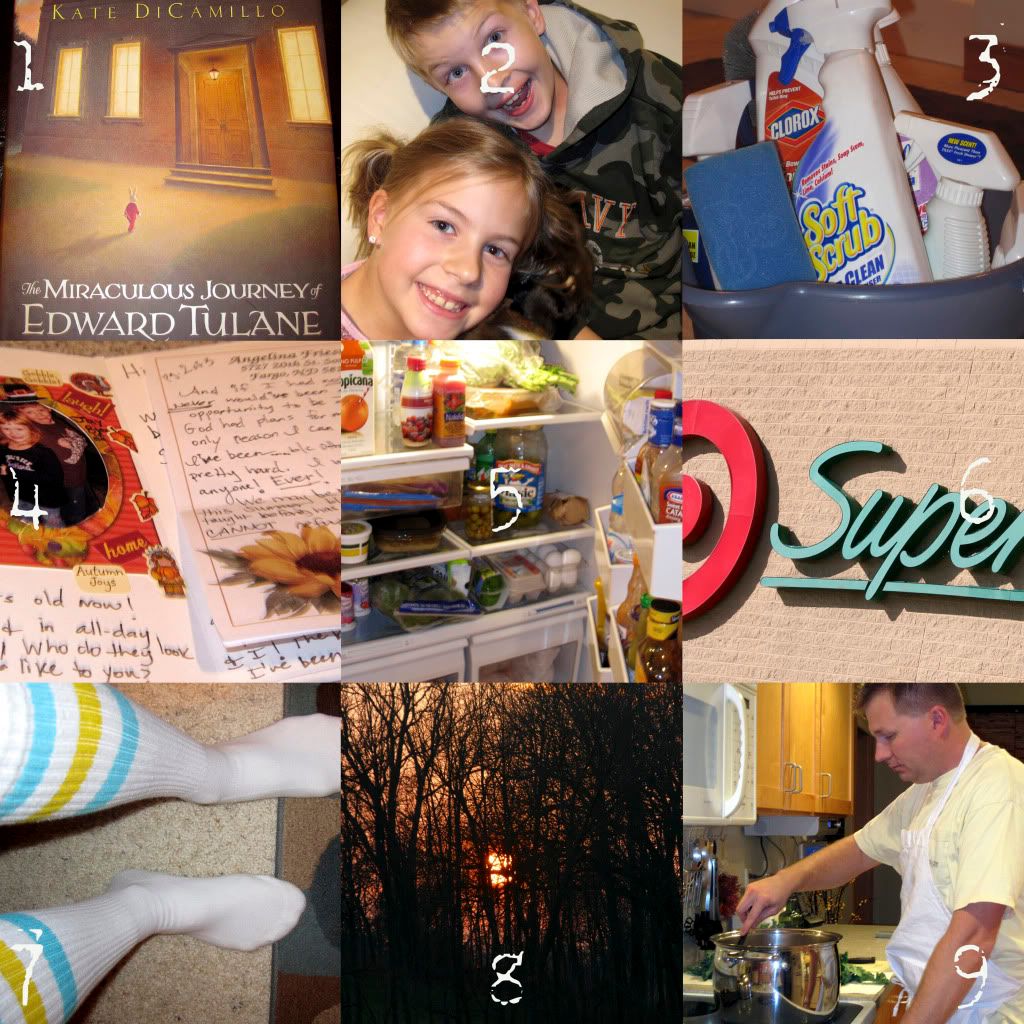 So, I'm a day behind on Becky's week of Thanksgiving via picture tribute, so I decided to combine. There weren't just two things that stuck out, so I decided to do a random collage for days 2 and 3. These are the things that I am most thankful for today.
1. Re-reading a great book with the kids. Love this one. It is a story of love told from the perspective of a rabbit. Very sweet.
2. Smiles and silliness.
3. Magic eraser and soft scrub spray cleaner (a new favorite). They have both saved me on numerous occasions, particularly the magic eraser. I am also thankful for the ability and time to keep a clean house. Thanks mom and dad for being such great examples and teachers.
4. A handwritten note in the mail from a dear old friend. What a wonderful surprise.
5. A fridge filled with food. We are blessed to have plenty and then some.
6. Super Target. Love that store. I am able to find unbelievable clearance deals year round.
7. Knee length tube socks. Perfect for cold days in Iowa.
8. Beautiful sunsets.
9. A wonderful husband who loves to be in the kitchen (even with a bum back). He made portuguese kale soup tonight.