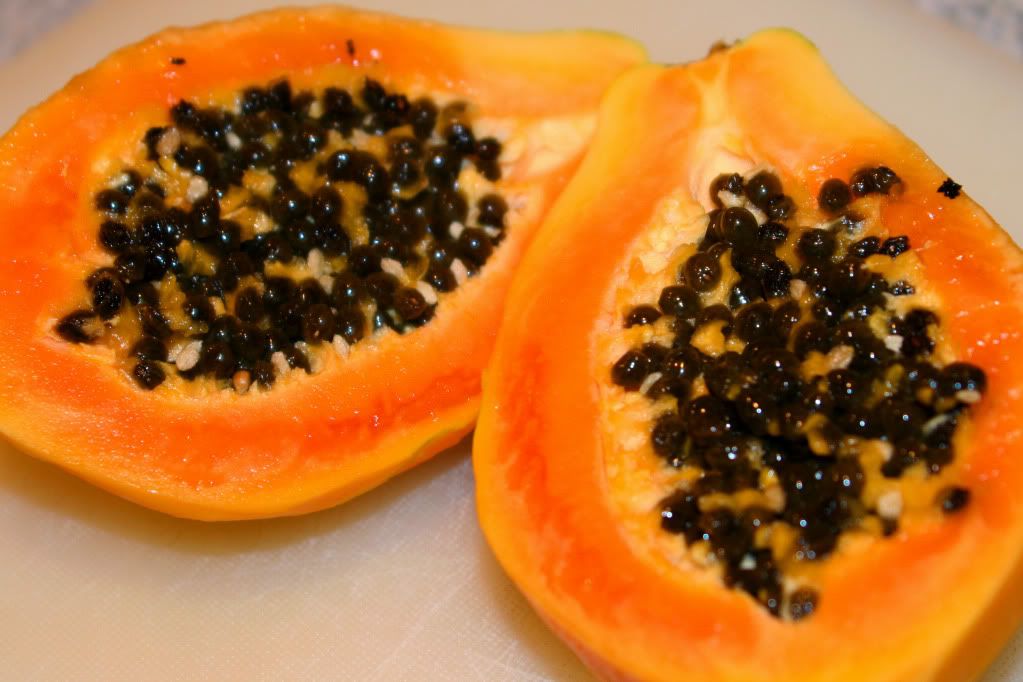 "Don't be afraid to go out on a limb. That's where the fruit is." -H. Jackson Browne
Today I'm speaking more literally than metaphorically. We are on another health kick in the Rasmussen home. Trying to gear up for the holidays. I thought dried fruit would be a good start. We decided to try papaya this time. I must admit I have never opened up one. Inside was quite a surprise. Black seeds that resemble fish eggs. A little gross, but interesting and colorful. We also did some pears and apples today. FYI: you should soak fruit in a lemon juice/water mixture to prevent browning. You can also sprinkle with brown sugar and cinnamon before adding to the dehydrator. We opted not to this time. I'm anxious to see how they turn out.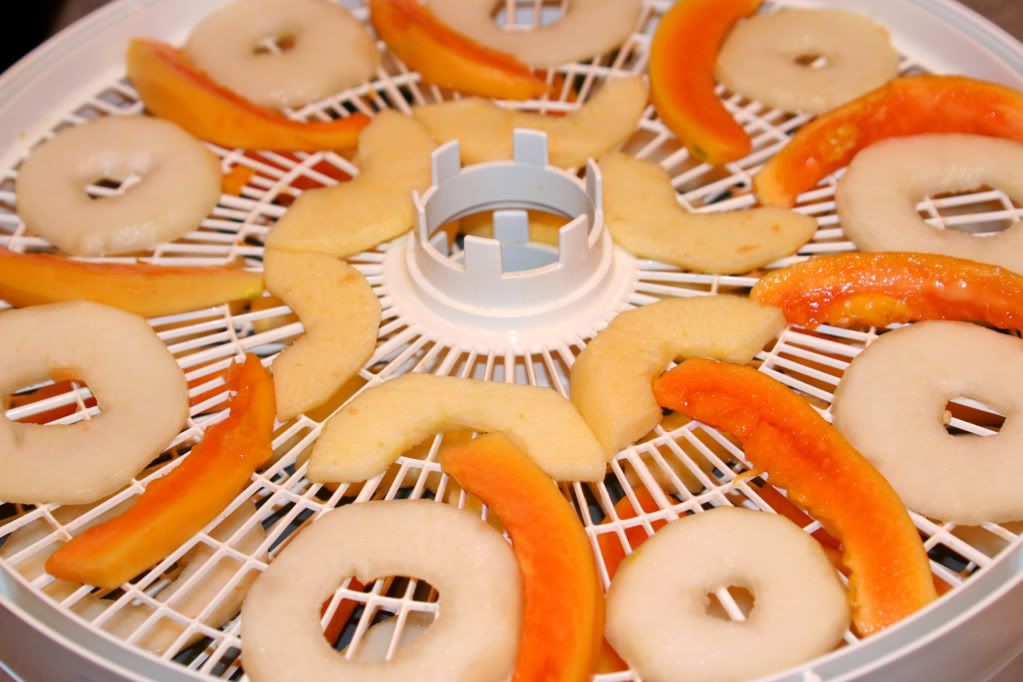 In other news: My nephew Nick dropped in today. When did he get so big? He's the youngest of my sister Rena's kids. He's about to leave on his mission and is doing a marathon tour through the country to visit everyone. Sweet perk to have free flying, although he did spend the better half of the day in airports trying to get connecting flights. He finally made it at 6:45PM, but not his luggage.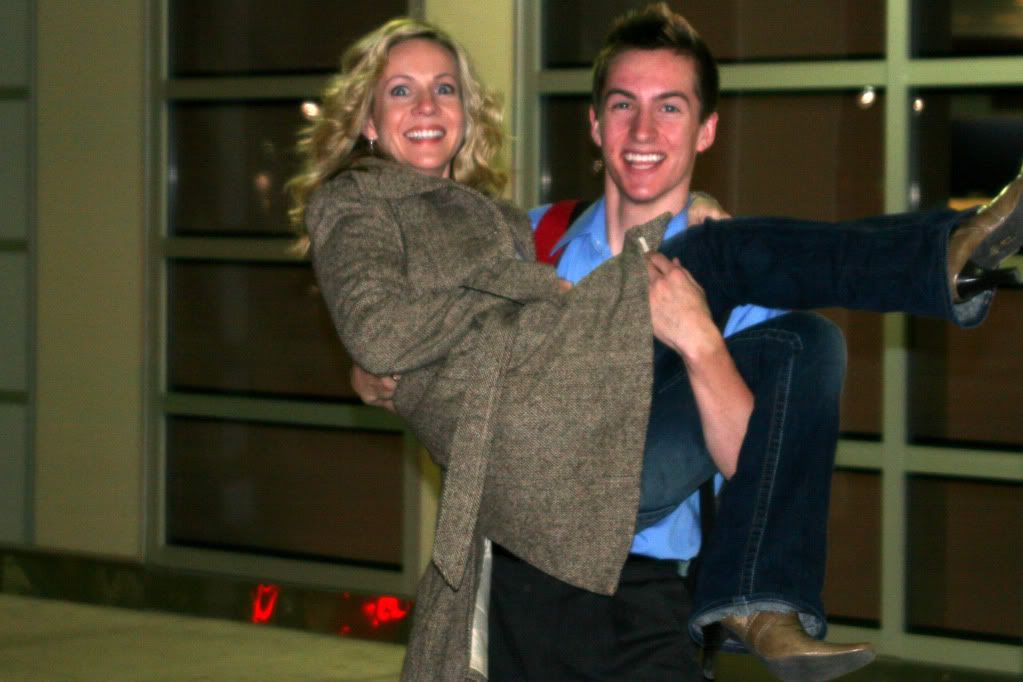 And it's his birthday. We went to Roadhouse, he opened a few presents, and we had his (and my) favorite- cherry pie. We forgot a candle and had to improvise. Happy 19th Nick!