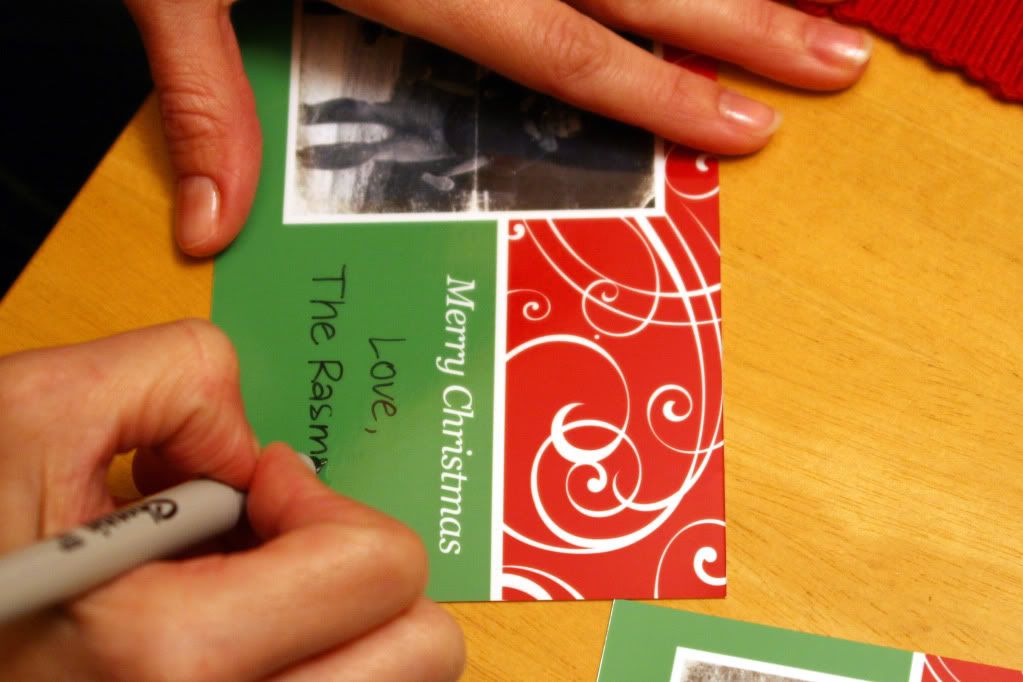 "From home to home, and heart to heart, from one place to another. The warmth and joy of Christmas, brings us closer to each other." Emily Matthews
Here's a sneak peak of our Christmas card. This was the first year that I can remember Haldan and the children playing such an active role in the card process. Everyone had their task. I made the cards and signed them and helped adhere the letter to the backs. (Had I been a little more technologically savvy I would have had our names printed on the cards, but this makes it a little more personal.) Haldan was in charge of writing the letter this year, cutting them, and printing address labels. Pokey did a mighty fine job of gluing the letters to the back of cards and Little Man stuffed. We were a fine oiled machine. It was nice to have such a great team. I'm hoping we can finish up the loose ends and get them out early this week.
I had originally designed 2 different cards. Below is one of them. It was going to be a tri-fold (if you can invision) with the text either over the larger picture (with pic in a lighter opacity) or on the back. I also made another one that I decided to make into my year in review scrapbook page instead. You'll have to wait to see that one. After I tallied the cost of ink, paper, and envelopes... the free unoriginal cards prevailed!