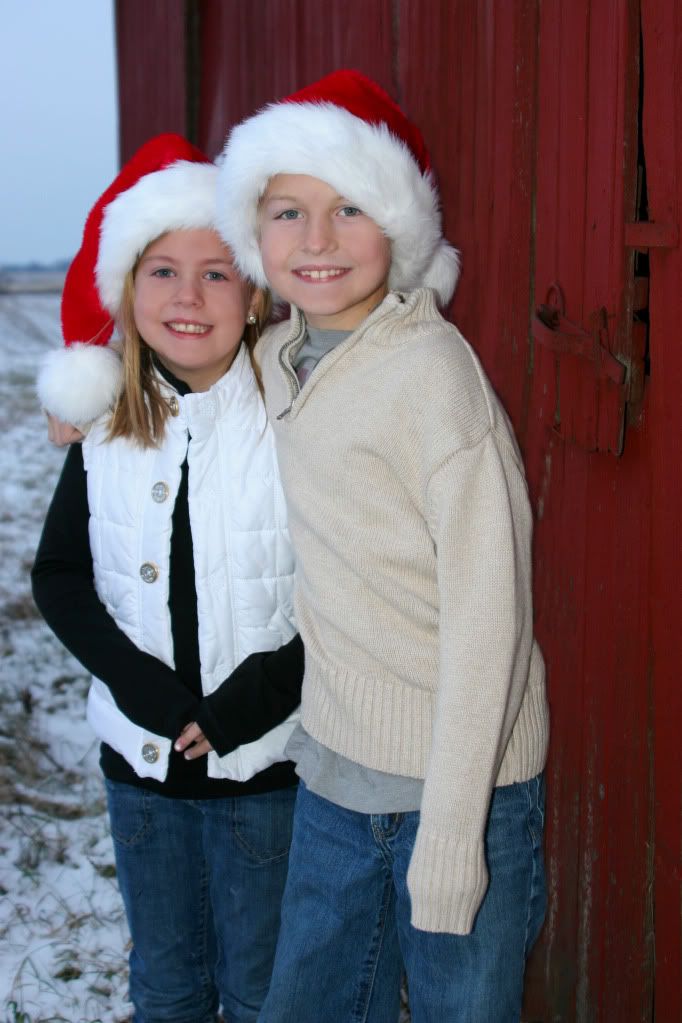 "Photography is 90% sheer, brutal drudgery!"
-Brett Weston
I'm sure one day my children will thank me for documenting their lives so vigilantly, just not today.
Every year I do a photo shoot of just the kids for Christmas. I usually use it for my Christmas cards, but this year I had a Nov 30th deadline for the seehere.com deal, so I decided I would use them for another Christmas gift.
The problem is I have these great ideas that are fraught with complications; maybe not thought out well enough. The kids get out of school at 3:40PM. By the time they actually make it out the doors it's nearing 4:00. The location I had in mind for my photo shoot was about 20 minutes away. By the time we arrived it was at least a quarter past 4 and the sun was already almost gone. The cloud layer was thick today making for complications with lighting. Even though we were only out for a few minutes, it was freezing outside. Pokey began to cry right away. I managed to get a few good shots, but it was a painful process. I actually like this photo, but I'm saving my favorite one for a different project. I really liked the barn and dusting of snow as a backdrop.
Speaking of snow... they are predicting a blizzard within the next couple days and even though it may be more snow than I want, it sure makes it easier to get into the Christmas spirit when it's white outside (so long as it doesn't stay 'til Spring). Now that I have my snow tires on I'm golden. I don't know how I managed in years past without them. It actually drove better than Haldan's MDX today. I might not have the best car, but my tires ROCK!