DAY 343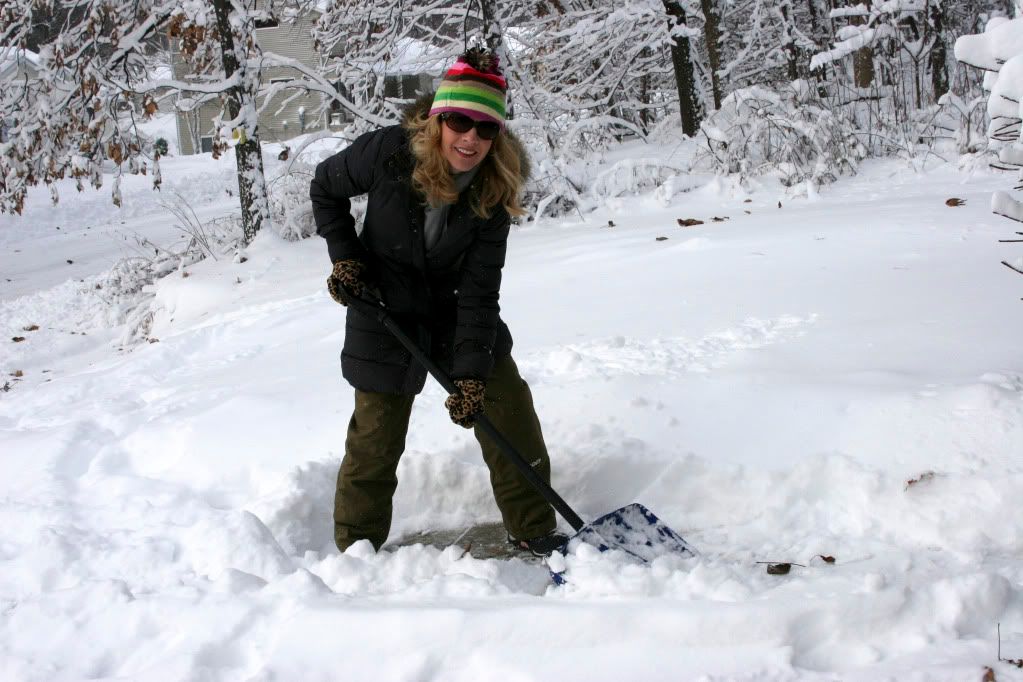 WARMTH OVER FASHION, it's a first.
I'm the kind of girl that generally puts fashion over comfort, but if you look closely you'll notice that there is not a single stitch of clothing on me that matches, from my boots to my leopard hobo gloves (as Haldan calls them) to my striped hat. I was warm and very comfortable. I'm maturing. Or finally accepting Iowa winters. Nah, not that.
Haldan liked this picture the best out of all the photos I took today. I think it has more to do with the fact that it meant he didn't have to do it more than me being in it. And he owes me now. I ended up with a pinched nerve in my neck somehow. I forget I'm not as young as I once was.
I decided to forego my workout today and shovel instead. I was well worked out. My neighbor took pity on me part way through and brought his snow blower over to help with the behemoth mountain of snow the plows left at the bottom of my driveway. Good thing because not only would it have taken me forever, it would have been exhausting and I have 2 kids to keep up with. We played hard all day... sled, built a snowman (that looked more like a snow blob), sipped hot cocoa, did crafts, watched "Aliens in the Attic", and hung.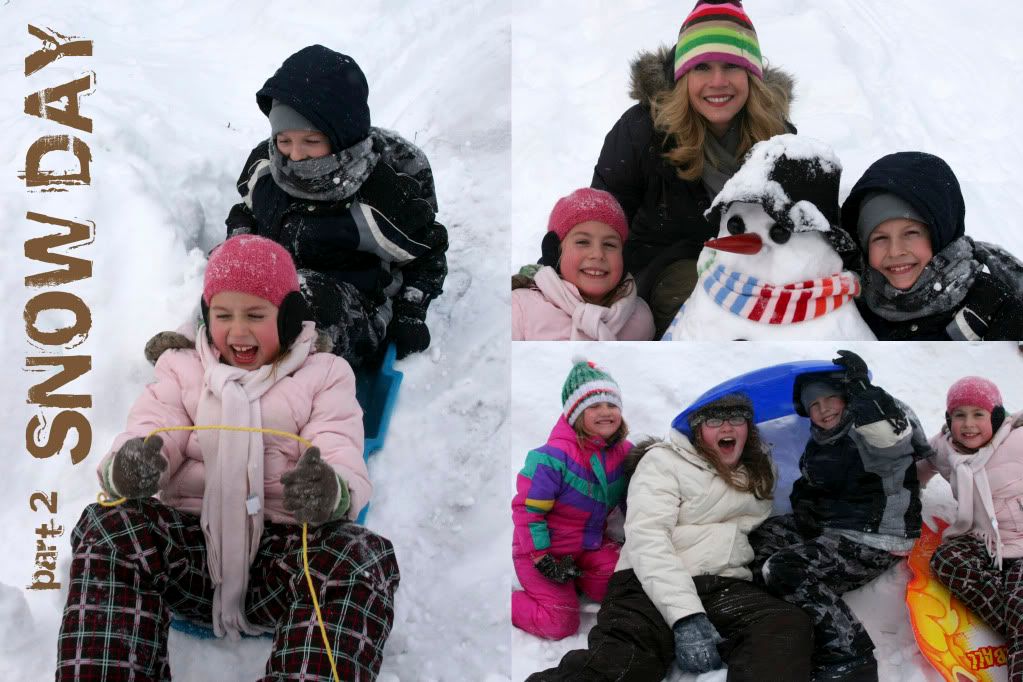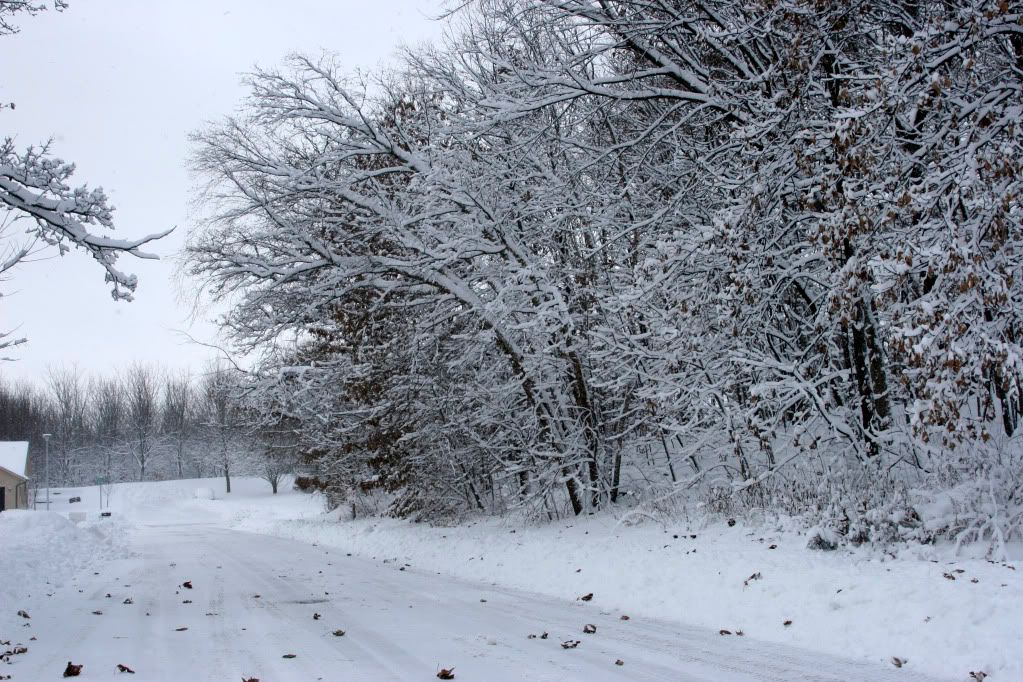 It was a winter wonderland today. The gusts of wind blew the remaining leaves off the trees. The plows came through about 9:30AM and the mailman and garbage truck made it through just fine, but for some reason there is NO SCHOOL TOMORROW! I just received the phone call and am feeling slightly annoyed. Not that I don't love my kids, but there's only 15 days til Christmas and I have so much to do! Maybe I'll have to put them to work stamping cards or wrapping gifts tomorrow. It's supposed to be very cold (-5 degrees tonight). Maybe it'll be too cold to play outside which would free up the dryer for more laundry and keep the house a bit tidier. Pokey must have gone through 4 changes of clothes today. Any tips for shut in days with kids?