DAY 357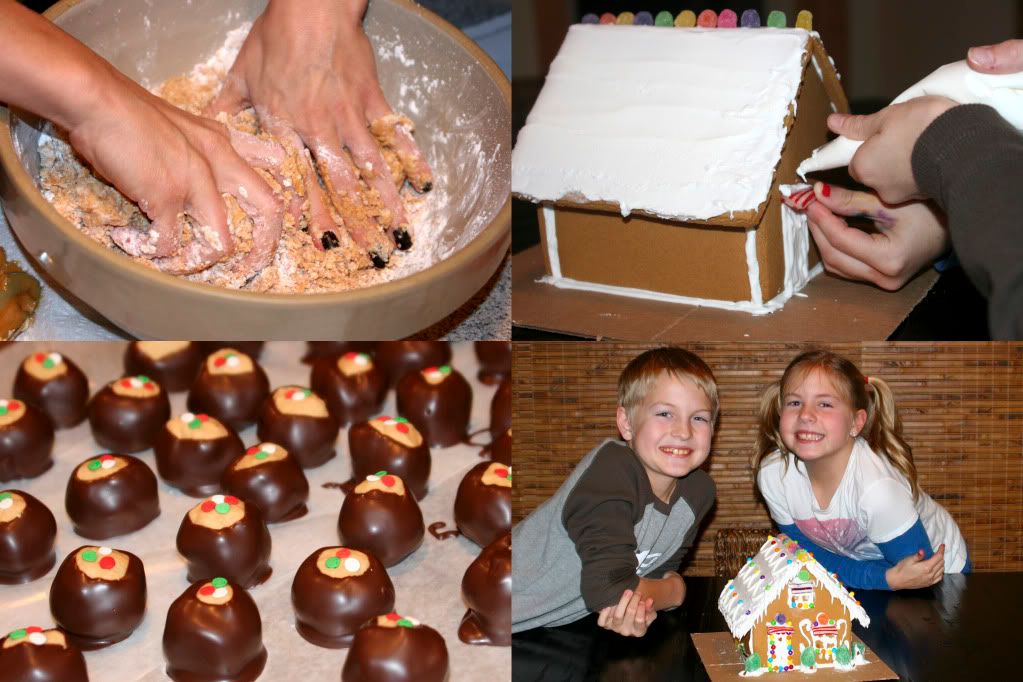 More busy nothingness today.
I slept in.
I never did my hair.
I made buckeyes and peanut butter blossoms.
I watched a Christmas movie with the kids and fell asleep.
I helped the kids make our traditional messy, boxed gingerbread house.
I ate Haldan's beef stew.
It was a good day.
Happy Christmas Eve Eve.