So, it would appear that my poor, sweet Pokey didn't inherit the neat gene and it is evident in her room. Do you have one of those kids? Every so often I have to go in and work my magic to make it more inhabitable. I think it's a talent all in itself that she can exist among such utter choas, but maybe that's just me. I know that it has been especially challenging for her since we moved most of her toys up there. When our basement flooded last year we lost our play room and we had to redistribute the toys. We donated many, but the ones the children wanted to keep had to find new homes. Pokey's bedroom is not that large and consequently we have to be extra diligent with the organization. Personally I don't think children should have toys in their bedrooms. It makes it a more difficult task of keeping it clean, but sometimes we are limited by space and have to improvise. Due to our current circumstances this is what we have found that helps Pokey... not a perfect room, but one that she can manage.
Tip 1:
Delve in.
It is a good idea to try to do a good deep clean at least quarterly. Don't be afraid to really get in there and pull everything out. You could be surprised what you find.
Tip 2: Purge. Whenever you clean it is always important to reevaluate whether or not items are necessary. It is also a good idea to get rid of broken or unused toys following holidays or birthdays to make room for the new. Make sure to have desigated bins: donate, sell, and trash. It makes the process go quicker.
Tip 3: Clearly define spaces. I remember once hearing that just like we have addresses for our homes, every item in your home needs to have it's very own address; a place that is designated just for it. Make a special home for school papers, jewelry, books, stuffed animals, different pieces of clothing, shoes, laundry, treasures, DS games, toys, cds, craft supplies, backpacks, etc.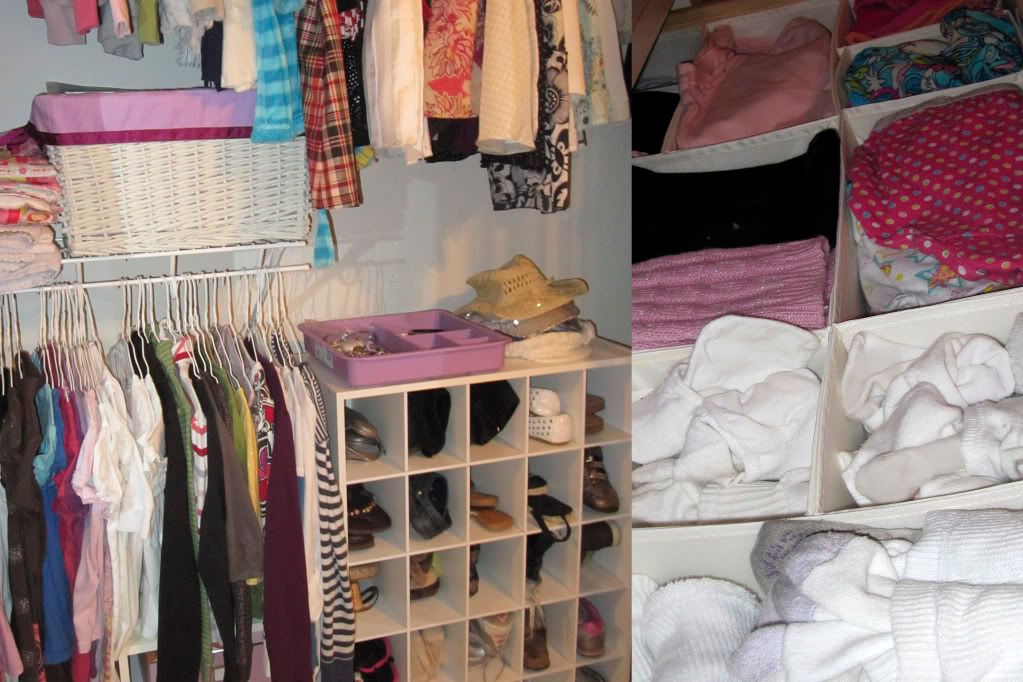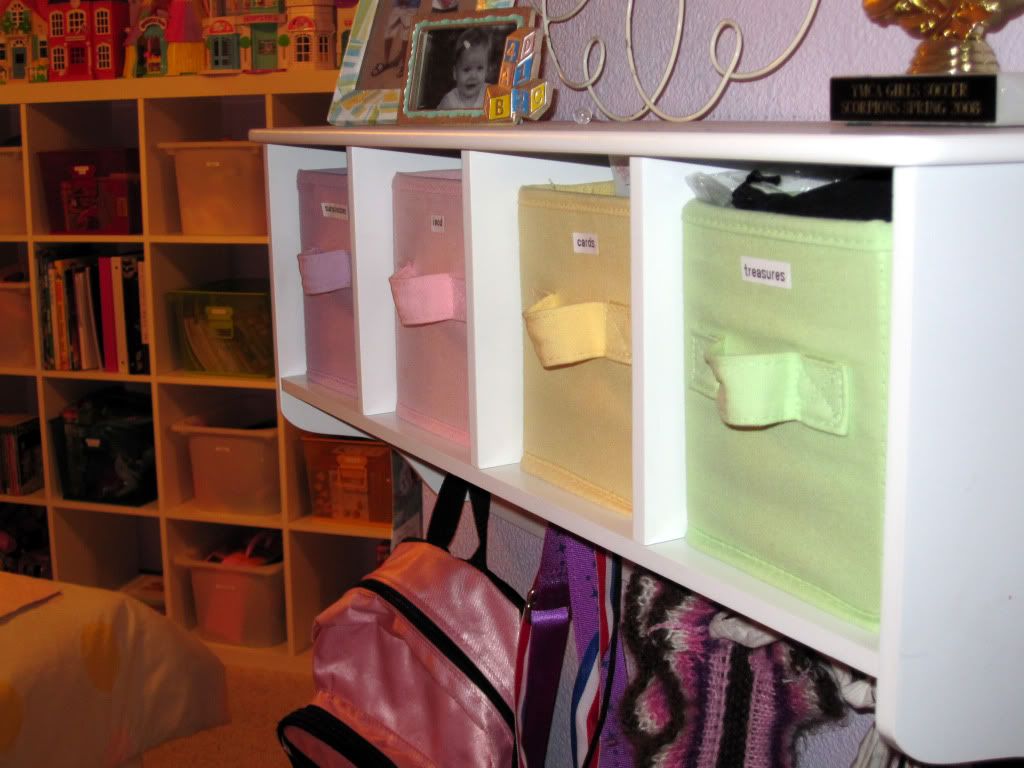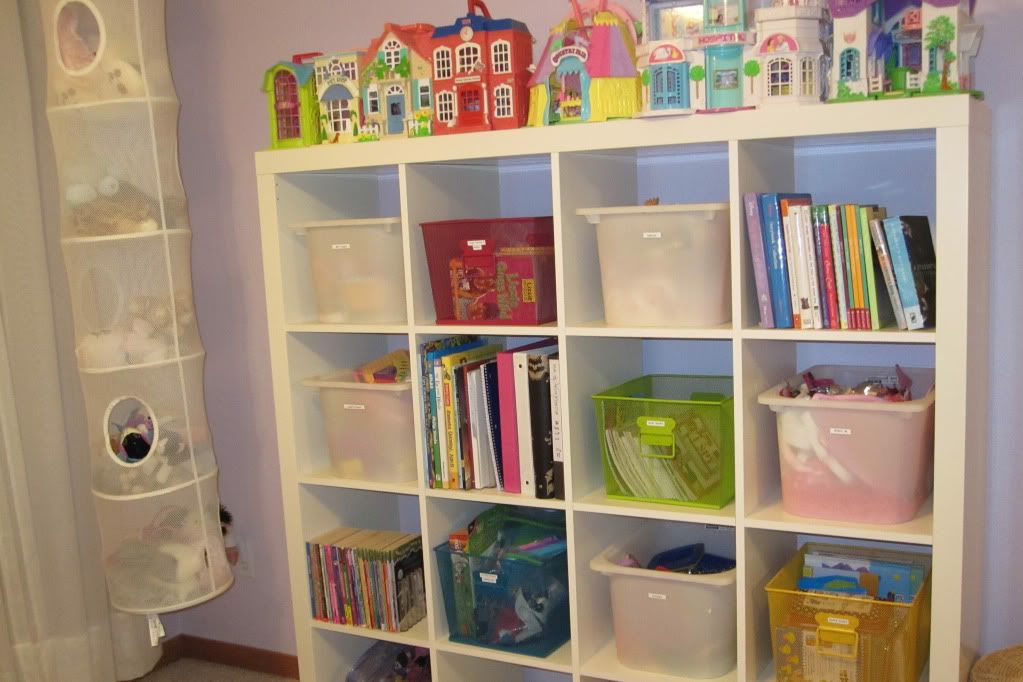 Tip 4: Include your child in the process. It will give them more ownership of their space, teach them how to part with items, and hopefully help them to keep a tidier room.