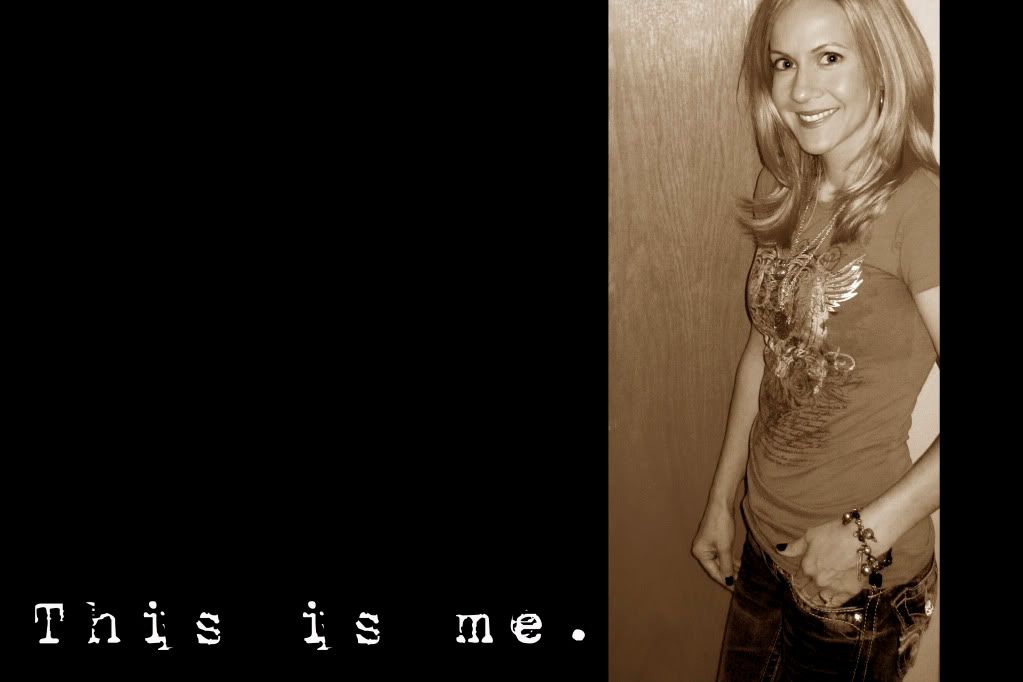 I have been much more introspective than normal lately. Definitely doesn't help to be on the brink of yet another birthday or to be in the throws of winter. But the place I am at in my life is new territory for me. At this age I would have hoped to have a better handle on my sense of identity. I now realize that much of the choices that I have made in my life have been choices out of obligations and fear. As a LDS, "free agency" is a term heard frequently, yet ironically it is not a principle that I have ever felt I could practice freely as a member of the mormon faith. Now with these painful realizations, I am trying to put my broken self back together and figure out who I am.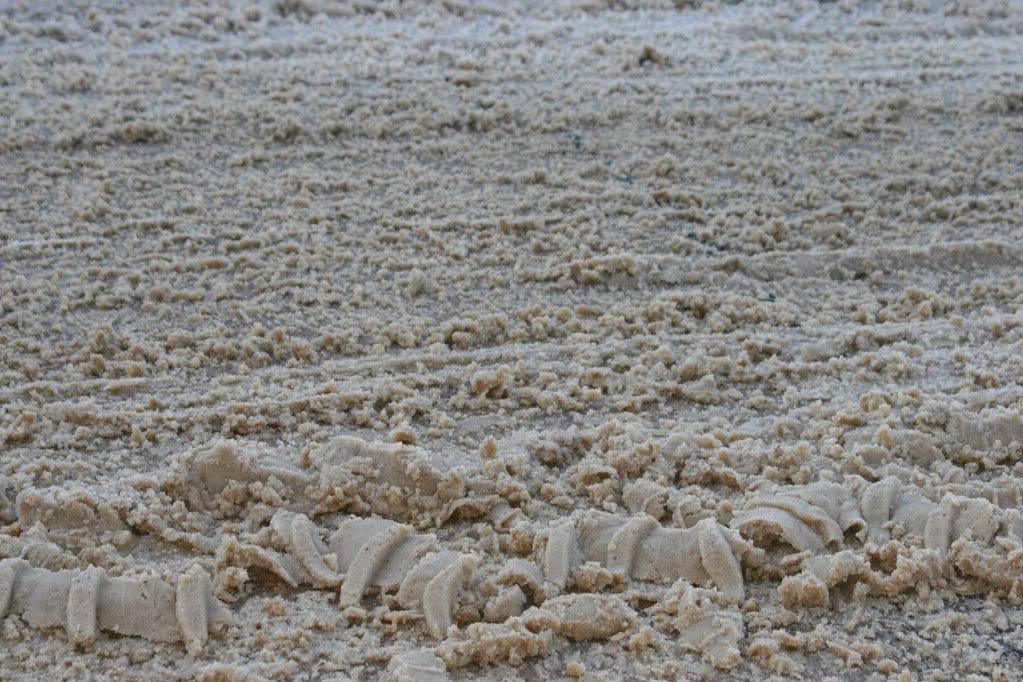 No, this is not a sandy beach. Just one of the many streets in our city this week, which believe it or not is actually harder to drive on than snow sometimes. Sand has taken over. The city has become one big, giant sandbox. We drive over it, track it into our garages, then right into our homes. Makes me wish even more that I had a large mud room.
This week has hit the peak of disgusting in my book (even though I know this is but the first of many similar weeks to come) and if dictionaries had photos this would be the image next to "disgusting." As I drive around the only word that comes to mind is, "eew."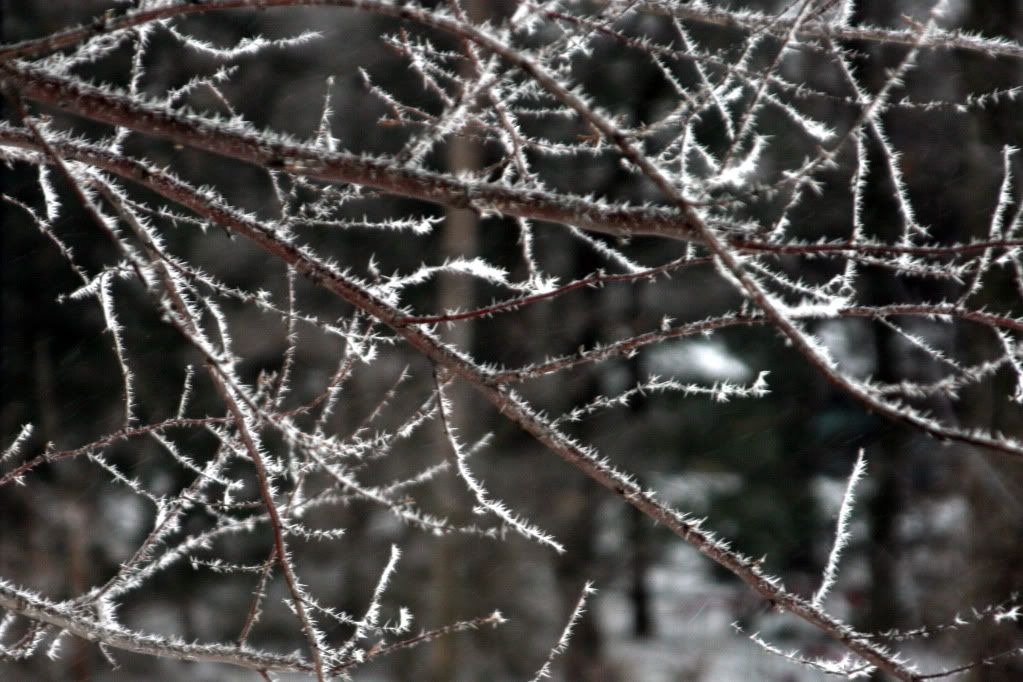 As temps warm and streets get cleared my spirits improve. It is hard to not let it get to you. Not to worry though, Jack Frost is still making his rounds here. I woke and thought it had snowed when I saw this tree. Upon closer inspection I realized that it was just frost. It was really interesting to view up close (kinda reminded me of freezer burn). If I hadn't have been in my slippers I might have gotten a better image, but this will have to suffice.
Other weekly highlights include: photoshoot for the Samek family and Little Man's speech on Ponce De Leon (last minute notice for music and costume, but I managed). You know it's a lame week when the Barnes toes make the cut for the POTD slot.
The gist of my week in a nutshell would be "eew and ugh"... but I'm forging forward and keeping one foot in front of the other.