Weather conditions continue to be nasty here in the heartland of America, ranging from thick fog to ice storms to dark, dreary, very wet days. It's anything but lovely, but it sure can produce amazing images.
Take a close look at these trees. This is the result of fog... freezing! What a magnificent phenomenon. Aren't those silver branches beautiful? Wish I could have had more time to get out and really capture it well. These are trees that line the street by the kid's school.
After weeks on end of crappy weather and no sun- it's bound to get to you. I finally realized that I was tired of it and I wasn't going to let it get me down anymore, as hard as it may try. I know we can't hop on a plane and hit a tropical island everytime the weather gets bad, so I've decided to embrace it. This week the kids had 1 and 1/2 days off school for an ice storm, so we braved the roads and went bowling. We found one open after our second try and we had the place all to ourselves. We bowled 2 games and although none of us are that great, we had lots of fun. I think Little Man beat me both times.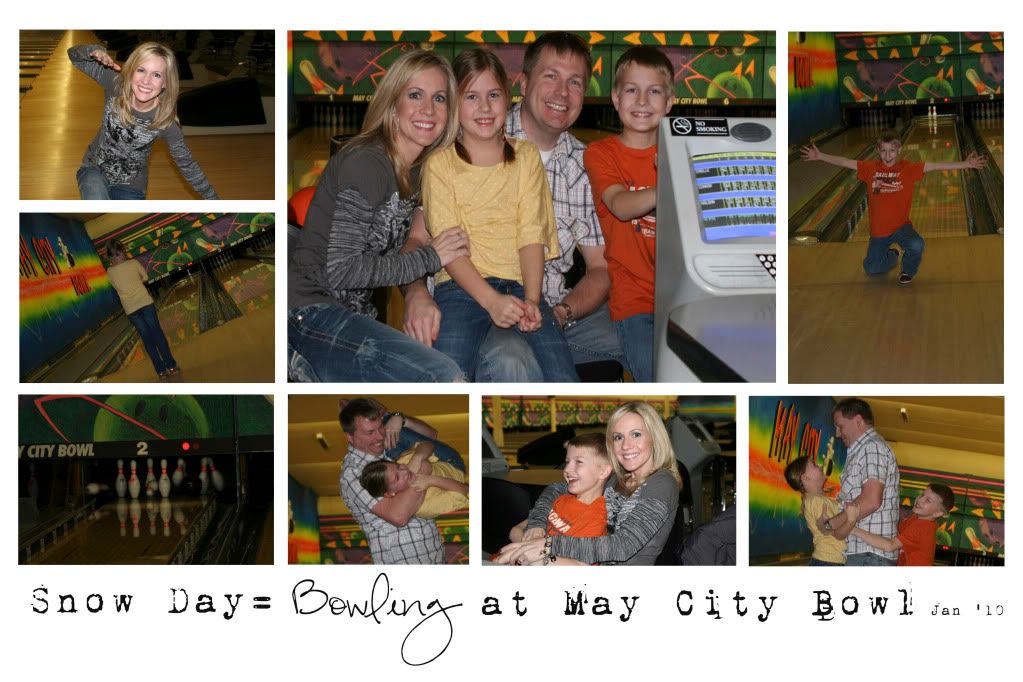 We also went ice skating. We were hoping to find it empty, but it turned out to be an elementary school/scout night... tons of people. Before we left Haldan and I were attempting to race and my skate hit a divot in the ice and I took an amazing nose dive. I'm not sure I've ever fallen that hard on ice before. I remember skating on ponds as a kid and I'm sure I must have fallen, but nothing I can recollect quite like that. Luckily I thought to protect my face and my knee ended up taking the brunt of it. Not the most padded part of my body. And yes, still feelin' it today. But boy was it worth it.

On Friday Haldan and I drove up to Dubuque for the day and hit Sundown. I can count how many times I've skied on one hand. We actually skied White Pass and accidentally ended up on a hard slope first. We managed. I know it's been a while, but I figured Sundown would be a breeze. After the bunny slopes I was thinking a refresher lesson might have been a good idea, but we decided to take the plunge on the intermediate slope anyway. I fell so many times I lost count. The second time through was only one fall, but by then we were both exhausted and decided to call it a day. It was already time to leave to head home anyway. It was quite the workout and I'm sure I'll be feeling it for some days to come. It was also drizzling the entire time, but I'm so glad we did it. I would really like to take the kids soon and get them some lessons. I think they would love it. Who knew that Iowa had those kinds of hills? We've been to the slopes in Decorah before, but nothing like Sundown. Maybe we can even invest in some ski clothes.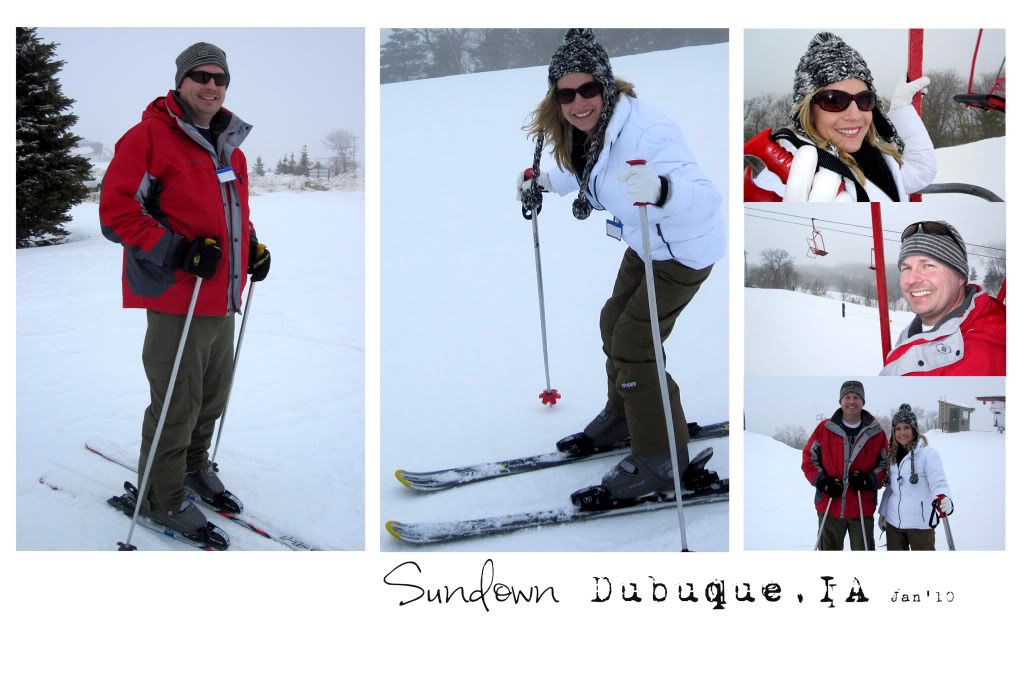 We also hit a hockey game, had a date night, and watched tons of movies. It's been a really good week. The first good week I can remember in some time, maybe since our trip to NM- which has really got me thinking.

I can't change the weather, but I can embrace the circumstances given me. I think it's time to let go of fears and inhibitions and just simply LIVE. I think 20 years from now I'll be more disappointed by what I didn't do than what I did.

I wonder what life might have been like if I was told in the very beginning that I was going to die. Morbid, I know. Would I have been less cautious? Would I have lived a less rigid, fear driven, structured, by the book life?

I heard Tim McGraw's song recently as I was driving and although it's a song I've heard many times over, it really spoke to me. It has such a great message.

I went sky divin'
I went rocky mountain climbin'
I went 2.7 seconds on a bull name Fumanchu
And I loved deeper
And I spoke sweeter
And I gave forgiveness I've been denying
And he said someday I hope you get the chance
To live like you were dyin'

We never know when our time will be up, so we might as well live each day to the fullest and live as if we were dyin'. Abraham Lincoln said, "In the end it's not the years in your life that count. It's the life in your years."

What wise words to live by. I would really like to live more in the moment and enjoy each day.

I'm sure there will be hiccups and heartaches along the way, maybe even a few bruises... but that's to be expected. It shouldn't make us afraid to live.

I want to be happy and I guess I had my "ah-ha" moment the other night when it finally dawned on me that I am the only person that can truly make me happy. I want to make sure that I'm making choices because I want to (and no other reasons, especially not for obligations or fears). I don't want to sit on the sidelines and watch life pass me by. I want to be out there having an amazing ride, enjoying every moment.

My appetite is back, the temps have been warming (20s-30s), and I'm excited to wake up tomorrow for the first time in as long as I can remember. It's hard to believe one week ago that I would feel this good today, but I'm so glad to be here.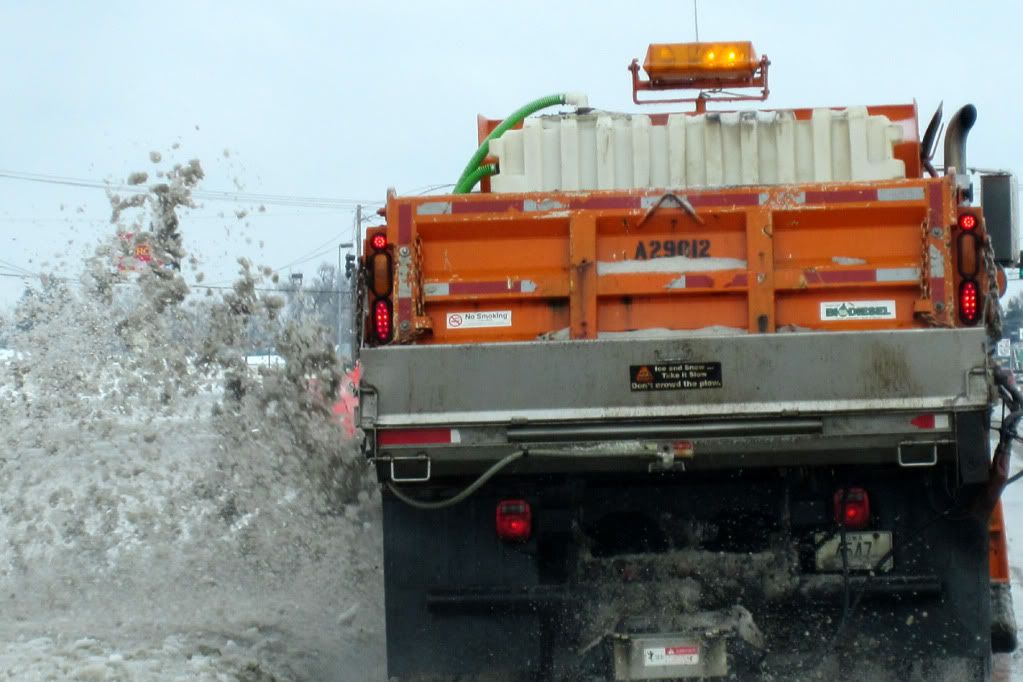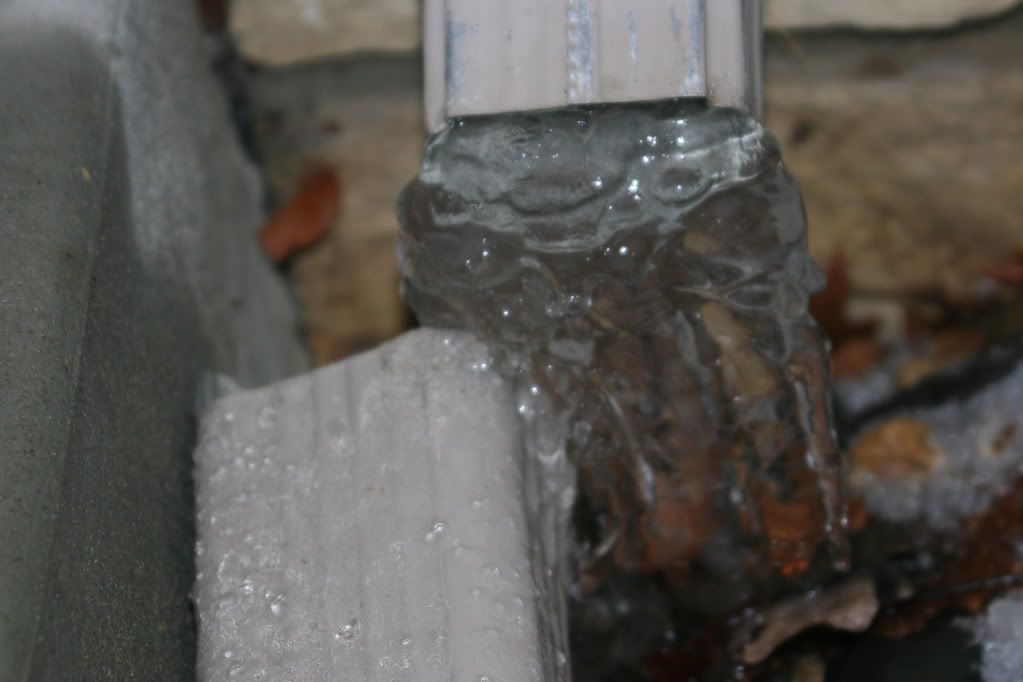 Next time you have days that look like this outside, try to think of something amazing you could be doing in spite of the weather. Maybe take up ice fishing or curl up on the couch with a funny movie and your favorite treats. Life is too short to let the weather win.