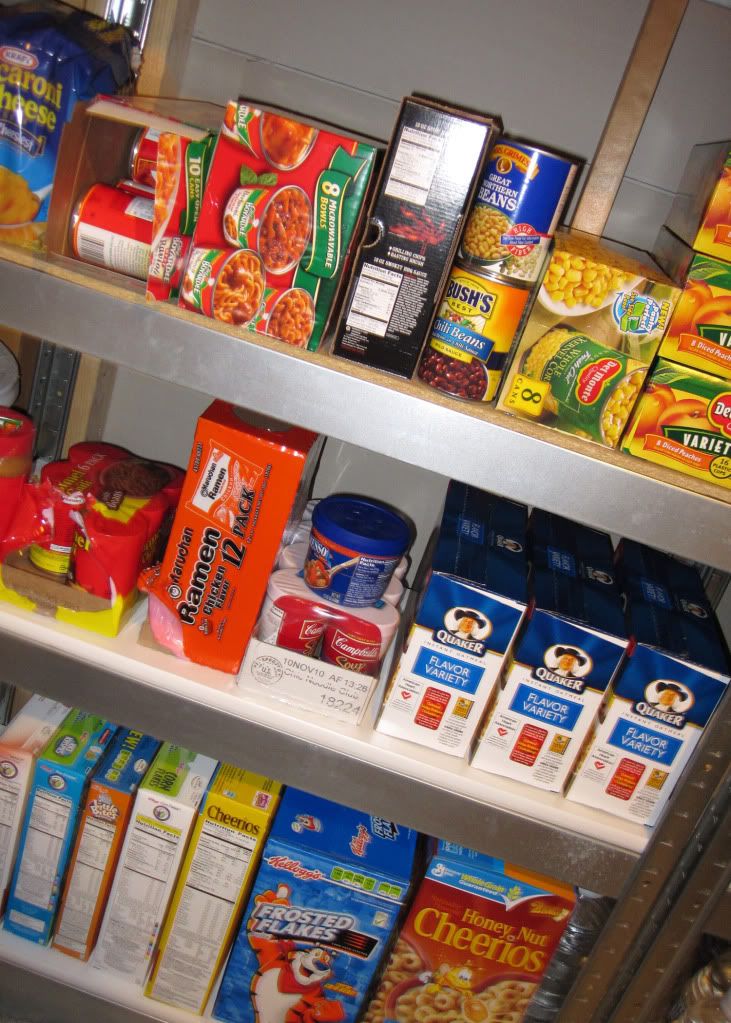 This is for all you Cedar Rapidians out there. (Might be at other Targets as well, but can't confirm that.) Today I happened to stop in at the North Super Target. They are having AMAZING deals on food and other items. They had several end caps with 50% off items, all in good date- expiring in 2011 or 2012. Run! Wish I'd bought more. I also wish I was up on all my couponing. (I've gotten behind.)
Items Bought
(some not in photo):
cheerios & frosted flakes- lg box (1 each)
oatmeal- lg box (3)
fruit cups- lg box (3)
apple juice 2 pk (4)
capri sun lg box (1)
clorox wipes 3 pk (4)
soup at hand 8 pk (1)
My food storage has dwindled to almost zilcho. I guess we were using it for what it is meant for though. If you don't know what I'm talking about, here's a great blog post to better understand the why, when, and whats of food storage. Read about it
here
.
Seriously, run!